Virtuoso VJ628 25″ Dye Sublimation Printer
Featuring the Sawgrass VJ628, the Virtuoso 630mm HD Product Decorating System is the industry's first fully integrated dye sublimation printing solution of this size.
Utilising a best in class print engine, ink set, software and support, this system is designed for high-volume, high-definition printing - and is built to last, even in the most demanding production environments.
Imagine brighter, higher-definition images, with unsurpassed efficiency, ease-of-use, support AND lower imaging costs. The Virtuoso 25inch HD Product Decorating System is ideal for photography, fine art, signage and high-volume customisation and personalisation.
There are four key components that make up our new dye sublimation solution:

1. Virtuoso VJ628 Printer
The versatile Sawgrass Virtuoso VJ628 printer system is available as either of two ink configurations; Dual CMYK for increased productivity primarily with textiles appliactions, or 8-colour for superb quality photo decorating, particularly on rigid substrates.
Features of this printer include:
printhead.
i2
print technology virtually eliminates banding.
Up to 1440 x 1440 dpi resolution.
One year parts and labour warranty.
Onsite warranty service available.
An optional stand and/or automatic media take up reel unit are available, specific to the VJ628, for printers requiring stand-alone positioning and roll-to-roll media setup, particularly for those producing continuous meterage of fabric.
2. SubliJet-HD Dye Sublimation Inks

Uniquely formulated for Sawgrass' Virtuoso HD Product Decorating Systems, these inks feature expanded gamut and extended yield for vibrant, true-to-life colours and lower imaging costs.
Produces higher-definition images than ever before - up to 1440 x 1440 dpi with the 25" VJ628 system.
High-yield gel formula for the lowest possible image cost.
26% larger colour gamut than SubliJet-R for the most vibrant colours ever.
Convenient, single-use cartridges for maximum uptime and equipment life.
Available in



five ink set configurations (sold separately);

Dual CMYK - CMYKx2
FLEX - CMYK O B Fl-Y Fl-M
Pro Photo - CMYK Lc Lm Lk LLK
Fluorescent - CMYK Lc Lm Fl-Y Fl-M (requires Wasatch RIP)
Expanded Gamut (XG) - CMYK Lc Lm O B (requires Wasatch RIP)
3. TruePix Transfer Paper
TruePix Classic is a premium water-based inkjet dye-sublimation print media. With a significantly lower level of paper grain texturing, TruePix delivers high definition images with smoother solids, graduations and more life-like skin tones. The smoother nature of the paper's surface helps to deliver sharper, crisper results, including images that have a high level of detail and smaller text.
4. Print and Color Management Software
Enjoy free colour management options for Windows platforms when you use SubliJet-HD inks with the Virtuoso VJ628.
PowerDriver makes it easy to reproduce vibrant photos and accurate spot colours that wow prospects and keep customers coming back for more.
Complimentary Licence of CreativeStudio

CreativeStudio is Sawgrass' innovative suite of software that help creative entrepreneurs quickly and easily produce great-looking designs from any Internet-connected computer, tablet or smartphone.
Available exclusively as part of the Virtuoso HD Product Decorating System, CreativeStudio has two components that work together to enable you to create like never before.
CreativeStudio Online Designer: This is an HTML5 cloud design application that you access from the browser of your internet connected computer, tablet or mobile device.
CS Print and Colour Manager: This is a computer application for Windows that enables you to print your designs from the cloud.

Optional: Ergosoft PosterPrint v.14
Ask us about upgrading your Virtuoso HD dye sublimation solution with Ergosoft or Wasatch RIP software for unmatched colour matching and production features.
Order
Warranty
This product is covered under a 18 month warranty and we also provide you with complete peace of mind by offering a 7 day money back guarantee!
Related Documents
& Links
Used Equipment
Customer

case studies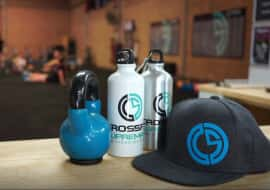 Crossfit Supremacy is a Crossfit gym located in Padstow, NSW. Working with GJS, it recently brought its branding and promotional product printing in-house and can now create hundreds of customised products for its members.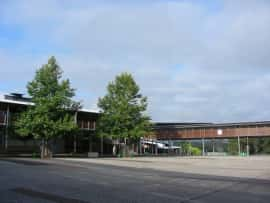 Established in 1956, Camden High School is a co-education school in the south west of Sydney providing public schooling to students from year seven to year twelve. The school has a teaching complement of 80 and the staff are constantly looking for new ways to innovate process and procedures via the implementation of new technology solutions.
Product Reviews
"

If you buy from these guys you will get fast service and back up should you have a problem. Thanks to Steve once again.

Bernie Wyndham

@

Printbucket
Customer

Testimonials
"

Just writing to say a BIG thanks especially to Kerry and the gang. Was really great of you to express post out the ladies wallet. And the extra item was just a lovely thought. I was in no hurry for the item and understand that mix-ups happen, was just expecting it to be tacked onto my next order. But instead I was delighted at you customer service in handling this issue. Thanks again guys :)

Tamara
"

All my dealings with GJS so far, including attending the course with Dave has been very good. I hope to continue a healthy business relationship.

Darryl Fogarty
Why Choose GJS

Maximum convenience
At
gjs.co
, you can order our products 24/7 and we´ll deliver it to your door! Or simply call us. Our phones are open from 8am to 4:30pm Monday to Friday. We´ll make sure you get all the information you need to make informed decisions. It just doesn´t get any easier.
Further Information
If you require any further information on this product please click the button below and complete the form.