Digital Printers & Cutters
Roland DG is the leading supplier of solutions to the Graphics Arts, Design and Technology industries. Roland DG's products are manufactured using industry leading techniques and standards; whilst minimising environmental impact.
Digital Printers & Cutters / Laminators
Quality finishing equipment is a great tool for enhancing your printed graphics and tailoring the finish to a specific application. Apply pressure sensitive laminates to add a gloss, satin or matt face finish, or increase durability, rigidity and protection of prints.
Digital Printers & Cutters / Solvent Printers
When it comes to wide format solvent printers, there's one name you can't ignore - Roland DG. Roland DG has been leading the way for over 25 years. With award winning, state-of-the-art technology, Roland DG wide format solvent printers offer superior print performance and renowned reliability to deliver a vast range of applications for your business.
Digital Printers & Cutters / UV Printers
Roland DG's award winning wide format UV printing technology, VersaUV, will open your print business to a world of creative new printing opportunities with vibrant CMYK, high opacity White, plus Clear for spectacular special effects. Direct printing on 3D objects like pens, smartphone cases, laptop covers, awards, gifting and promotional items with stunning results.
Digital Printers & Cutters / Vinyl Cutters & Plotters
Vinyl cutters and plotter are used to produce weather-resistant signs, posters, and billboards using self-colored adhesive-backed vinyl film that has a removable paper backing material. The vinyl can also be applied to car bodies and windows for large, bright company advertising and to sailboat transoms.
18 Products Found
Customer

Case Studies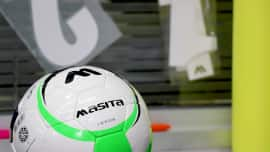 With two Roland VersaSTUDIO BN-20's powering production, Melbourne-based sporting apparel business Masita is kicking goals in the local sporting community by providing speedy service, bespoke customisation and good old-fashioned customer service.
Customer

Testimonials
"

I use GJS because the products are great and the support for using the products is always good.

Christina Gudgeon
"

GJS is the only supplier of screen printing materials I have dealt with, however I had contacted other companies prior to finding GJS to enquire about suitable products and services to start my business. I found that most of the other companies were no willing to offer advice to me as I was not ′in the industry′ and was therefore regarded as a bit of a tyre kicker. I found GJS via a web search and made my initial contact via phone and received positive and helpful advice. My first personal contact was with Joe the afternoon before my one day screen printing course, he was very helpful and informative and provided a great deal of assistance to me in the purchase of my screens and printing table as well as suitable inks and associated products. Most, if not all my customer service has been provided by Joe and I am very grateful for his professionalism and attention to detail. Being country based I am unable to shop personally and rely upon post/courier for delivery and therefore have had only limited contact with the other staff at GJS, but must say that I have been more than happy with the way all enquiries have been dealt with and issues resolved.

Bill O
Why Choose GJS

We will never compete with you
There are some distributors who both sell to their customers and simultaneously compete with them by offering printing services. GJS understands this is a clear conflict of interest and that is why it is company policy to never compete with you, our valued customer.