Digital Printers & Cutters
Roland DG is the leading supplier of solutions to the Graphics Arts, Design and Technology industries. Roland DG's products are manufactured using industry leading techniques and standards; whilst minimising environmental impact.
Digital Printers & Cutters / Laminators
Quality finishing equipment is a great tool for enhancing your printed graphics and tailoring the finish to a specific application. Apply pressure sensitive laminates to add a gloss, satin or matt face finish, or increase durability, rigidity and protection of prints.
Digital Printers & Cutters / Solvent Printers
When it comes to wide format solvent printers, there's one name you can't ignore - Roland. Roland has been leading the way for over 25 years. With award winning, state-of-the-art technology, Roland wide format solvent printers offer superior print performance and renowned reliability to deliver a vast range of applications for your business.
Digital Printers & Cutters / UV Printers
Roland DG's award winning wide format UV printing technology, VersaUV, will open your print business to a world of creative new printing opportunities with vibrant CMYK, high opacity White, plus Clear for spectacular special effects. Direct printing on 3D objects like pens, smartphone cases, laptop covers, awards, gifting and promotional items with stunning results.
Digital Printers & Cutters / Vinyl Cutters & Plotters
Vinyl cutters and plotter are used to produce weather-resistant signs, posters, and billboards using self-colored adhesive-backed vinyl film that has a removable paper backing material. The vinyl can also be applied to car bodies and windows for large, bright company advertising and to sailboat transoms.
19 Products Found
Customer

Case Studies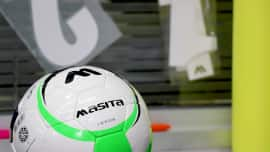 With two Roland VersaSTUDIO BN-20's powering production, Melbourne-based sporting apparel business Masita is kicking goals in the local sporting community by providing speedy service, bespoke customisation and good old-fashioned customer service.
Customer

Testimonials
"

I live in the Queensland tropics. The GJS team consistently gets supplies to me within three days of placing an order even this far north of Brisbane. Thanks for all your help and courtesy.

Ross Devitt
"

I would just like to say a big thank you to Stephen Tuck - my Ricoh just ran out of ink and I was a day away from the long weekend with a big job on the go. I rang (normally web order) GJS at 4.10pm and got put through to Stephen, who took my order and told me that freight had already left for the day :( I was in a bit of a panic, and asked if there was an Austpost near by that he could express post it to me........well the next day at 9.30am the courier pulled up with the inks on board. WOW!

Tracey Crossley @ Graphplas Australia
Why Choose GJS

Loyalty rewards
When ordering online and when purchasing equipment offline, we reward our pre-paid customers with GJS Points. The higher the tier, the more points, rewards and other benefits you can earn. Think of it as our 'frequent printing' program. GJS Points can be redeemed for discount vouchers that can then be used on subsequent orders. The GJS Points Program has four tiers: Cyan, Magenta, Yellow and Black. GJS points also 'pool' into your company/business account. This means if you have colleagues who also shop with GJS, you all earn points that accumulate together, helping you reach higher tiers of the program faster, and increasing your redemption value. We also reward our Black-tier customers with free freight on all their orders, regardless of the order amount and no matter where they are located. It's our way of saying thanks to our most loyal customers who continue to support us as we support them.