Used Printing Equipment
Looking for a piece of pre-loved printing equipment? Here you'll find our extensive range of ex-demo, refurbished and used printing solutions―all at a fraction of the price of new equipment. All of our ex-demo solutions have had minimal use and are sold in as-new condition.
All used equipment comes with a seven-day money-back guarantee―excludes equipment listed on behalf of customers.
For further information on any listed items, simply click on the button next to the corresponding item and follow the instructions.
If you are looking to sell a piece of printing equipment please email us with the specifications and photos.
Last Updated: Tuesday, 22 September 2020
10 Found
Digital Equipment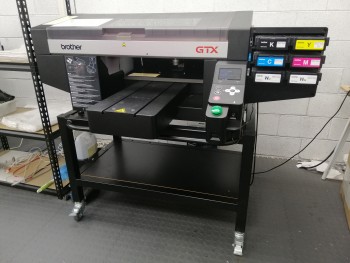 Brother GTX
This Brother GTX has been setup and ran as a CMYK only printer. The White Head has had Maintenance solution loaded since new. Printer is in great working condition. This one won't last long at this price.
Read more about the new product here.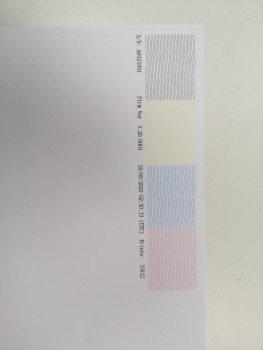 Epson SureColor F2000 DTG Full Package
Complete EpsonDTG printing package Including the Epson SureColor F2000 DTG printer, George Knight DK20 heat press with universal stand and Viper1 pre-treatment machine. Lots of other items to go with the package including extra platens, inks and pretreatment liquid. All equipment has been meticulously maintained. Located in QLD.
HP LATEX 365 64inch
One owner, less than 2 years old and has been under maintenance contract. Print signage substrates and textiles using the Ink Collector 2 Odorless, water-based Latex inks. Automated double-sided banner printing in 6 color @ 1200 dpi. Requires 2x 200-240 Power Outlets. Less than 2 years old, and well looked after!
Roland DG LEF-20 UV Printer
UV printing is the fastest-growing print sector in Australia. This machine gives you the chance to enter that market with a pre-loved Roland DG LEF-20 at a bargain price. In great condition, perfect working order and has been serviced on a regular basis. Located in Western Australia.
Read more about the new product here.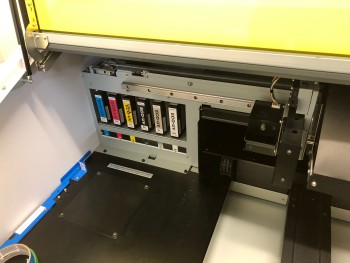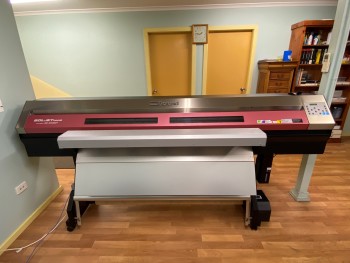 Roland DG XC540-MT CMYK Metallic and White
One of Roland DG's premier printer cutters and the best example of a used machine we have ever offered up. It has been meticulously maintained by the previous owner, is in showroom condition and perfect working order. Only on the market due to the owner upgrading. Located in Maitland and priced to sell fast!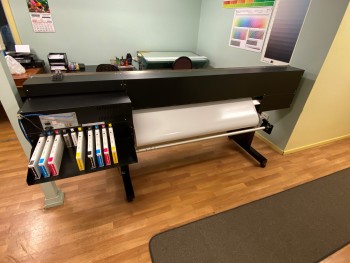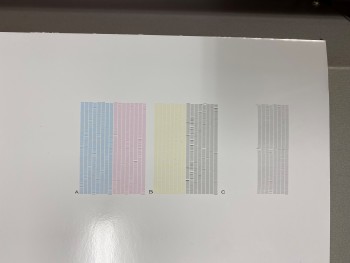 Heat Transfer Presses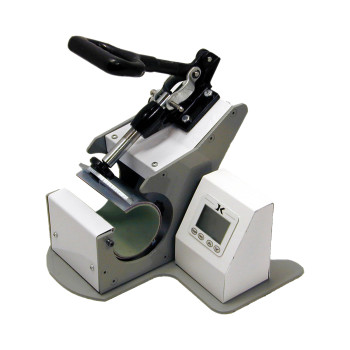 Ex-Demo Geo Knight DK3 Mug Heat Transfer Press
The George Knight DK3 digital mug pess is a specialty press in the Geo Knight line of presses; exclusively for pressing mugs. This press is a full wrap-around, handle to handle, top-to-bottom printing mug press. It is located in the GJS showroom in Sydney.
Read more about the new product here.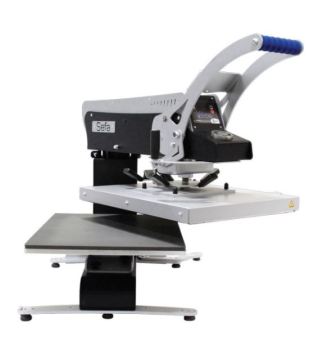 SEFA Rotex Pro Heat Transfer Press
Practically brand new and hardly used. Customer is only moving it on due to the need for a larger-sized press. In showroom condition and perfect working order. Still with full warranty. Located in Sydney and ready to move now. Be quick and save yourself $1000's!
Screen Printing Equipment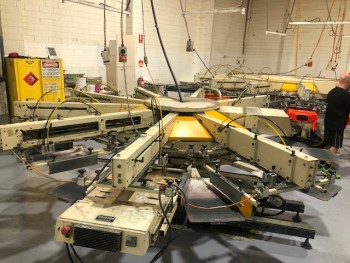 8 Colour TAS Semi-Auto T-Shirt Printer
This is one of the highly sort after TAS semi auto t-shirt carousels. In operational condition but does need some very minor repairs to be in perfect working order. Includes a flash unit. Located in Sydney. To speak with the owner directly, click the request more information tab.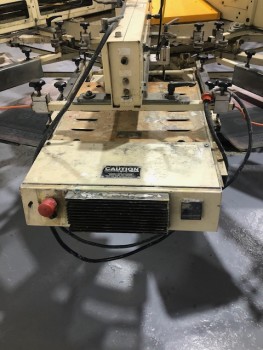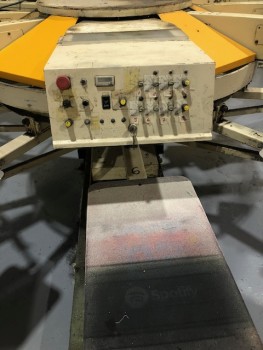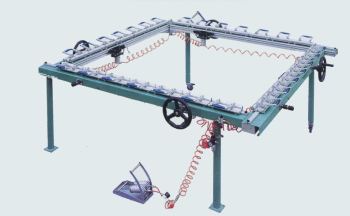 Ex-Demo Screen Stretcher
This is our showroom model screen stretcher. In perfect condition and working order. Fully adjustable and can produce 1 large screen up to 1600mm x 1800mm or multiple smaller screens at once. Save over $5,000 off RRP. This is a bargain at the price so be quick because we don't expect it to last long.
Vacuum Frames & Exposure Lamps