Used Printing Equipment
Looking for a piece of pre-loved printing equipment? Here you'll find our extensive range of ex-demo, refurbished and used printing solutions―all at a fraction of the price of new equipment. All of our ex-demo solutions have had minimal use and are sold in as-new condition.
All used equipment comes with a seven-day money-back guarantee―excludes equipment listed on behalf of customers.
For further information on any listed items, simply click on the button next to the corresponding item and follow the instructions.
If you are looking to sell a piece of printing equipment please email us with the specifications and photos.
Last Updated: Friday, 19 October 2018
13 Found
Digital Equipment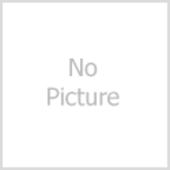 1600 Signmaster Pro laminator
This has only ever been used once for the demo when we bought it. It is approx 2 years old. Sign Master 1600 Pro is a heavy duty machine incorporating Heat Assist designed to laminate large format graphics using pressure sensitive film and mount to 40mm thickness. This superior design incorporates many features to assist a single operator to laminate 'roll to roll' with no experience necessary. The advantage of heat assist enables difficult substrates and coatings to be applied with ease and eliminates airation of overlaminate and PVC. The Sign Master 1600 Pro represents exceptional value for money and has fast become the preferred machine of choice for sign writers and printers requiring heat assist. Features include: Heat Assisted rollers 1660mm, Automatic roller setting with push button control, 120mm diameter silicon rollers, easy load / non-slip film mandrels, infrared safety eyes and emergency stop, smooth chrome roller feed guide plates, foot control, roller crush compenstation, heavy duty castors and chassis. Located Port Macquarie, NSW.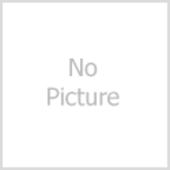 Brother GT-381
The DTG workhorse, Brother GT-381 in perfect working order. GJS have serviced this machine from new and the owner has fastidiously maintained the printer from day one. In showroom condition and perfect working order. Contact GJS today for further details, location and pricing! Be quick so you don't miss out.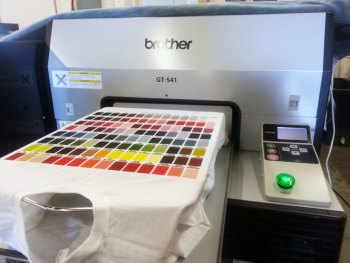 Brother GT541
This is one of the best examples of a GT541 that we have seen. It great condition and perfect working order. Ready to go with a full set of inks. Located on the Central Coast of NSW
Ex-Demo Epson SureColor SC-F7200 64″ Dye Sublimation Printer
Epson SureColor SC-F7200 in excellent showroom condition. Includes the existing set of HDk inks. Still covered by the manufacturers 3 year warranty until June 2019! 1 day free training (includes travel for Metro Sydney, Brisbane and Melbourne). RIP sold separately.
Read more about the new product here.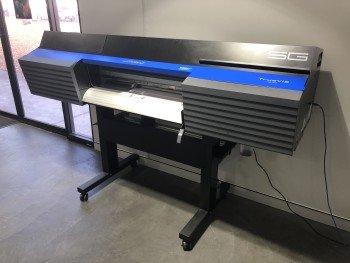 Ex-Demo Roland TrueVis SG-300 with Take-Up Unit
Our showroom Demo Roland TrueVis SG-300 is now available saving you thousands on RRP. The Take-Up and Controller unit are still in the box ready to be fitted to this beautifully kept and maticulously cared for Printer. Do you have a BN-20 and looking for more speed and ability to print on wider material, this machine is the perfect upgrade.
Read more about the new product here.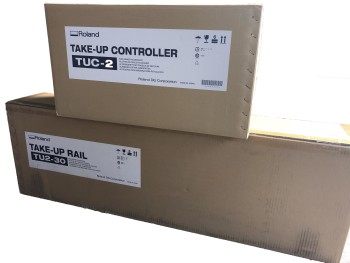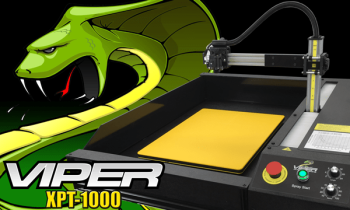 Ex-Demo Viper XPT-1000 Pre-Treatment Machine
One of the widely used semi-automatic pre-treatment machine the XPT-1000 is on offer as an ex-demo machine. This unit is in showroom condition and perfect working order.
Read more about the new product here.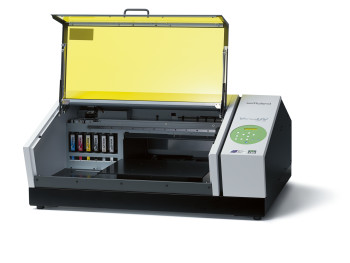 Roland LEF-20 UV Printer
The Roland VersaUV LEF prints exceptional colours and images directly onto a vast array of materials including three-dimensional items up to 100mm in thickness. Print onto promotional goods, personalised awards, gift-wear, merchandise and more with Roland's advanced ECO-UV inks to create stunning results. Only selling due to a change business direction. Great condition, just serviced. Located in Kempsey NSW.
Read more about the new product here.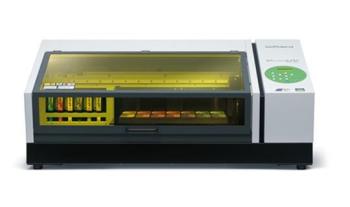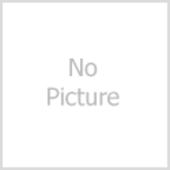 Roland TrueVis VG640
Machine has had very little work. 2yrs old, 1 yr warranty still available. Excellent condition. Runs C,M,Y,K, LM, LC, LK and white. Machine has been in a nice temperature controlled room. Well looked after. Located in Port Macquarie NSW. Can deliver to Sydney for a fee. VersaWorks Dual RIP included. Recently serviced.
Read more about the new product here.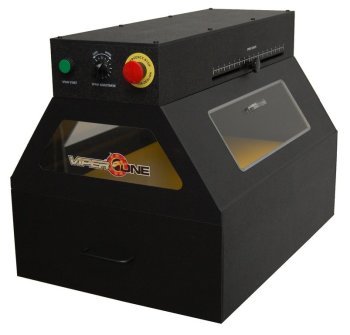 ViperOne
This is a semi-automatic pre-treatment machine that has been recently refurbished and is in great condition and perfect working order. Don't spend $5k on a new one!! Require compressed air. Located in Sydney.
Heat Transfer Presses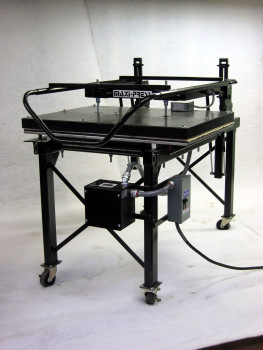 Ex-Demo George Knight Maxi Press 32 x 42
Showroom Maxi press in beautiful new condition, ideal for small garment production or all over prints. Platen size is 1066 x 813mm.
Read more about the new product here.
Screen Printing Equipment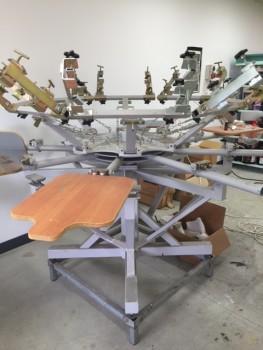 8 Colour Carousel
This is a GJS free standing 8 colour carousel with 8 rotating bases and adjustable side clamping. it is in fantastic condition and perfect working order. Comes with 8 adult platens. Any questions please don't hesitate to ask. Located in Darwin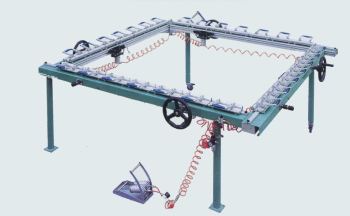 Ex-Demo Screen Stretcher
This is our showroom model screen stretcher. In perfect condition and working order. Fully adjustable and can produce 1 large screen up to 1600mm x 1800mm or multiple smaller screens at once. Save over $5,000 off RRP. This is a bargain at the price so be quick because we don't expect it to last long.
Office Equipment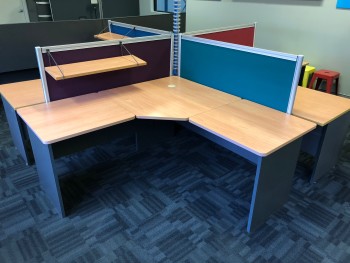 Office Furniture
Our current office furniture must go. All of the furniture is in excellent condition and is under 4 years old. We have one quad workstation set up in a bay of 4 corner desks (1800 x 1800 x 750mm) including 4 multi coloured screens (blue, red, green, purple fabric ), one pair of 2 rectangle desks (1800 x 750mm) with 2 screens (grey) and four grey storage cupboards. Each desk includes a 3-drawer mobile pedestal and are modular so can be set up in any configuration you like. Either click the button to inquire or give us a ring.