Used Printing Equipment
Browse our extensive range of used, refurbished and ex-demo printing equipment machines that GJS has to offer. Our ex-demonstation equipment have had very little use and are sold in as-new condition.
We provide you with complete peace of mind by offering a 7 day money back guarantee on all new and used equipment! Excludes equipment listed on behalf of customers. Read more »
For further information on any listed items, simply click on the button next to the corresponding item and follow the instructions.
If you are looking to sell a piece of equipment please email us with the specifications and photos.
Last Updated: Friday, 11 November 2016
9 Found
Digital Equipment
1000 x T's - Black x 700 White x 300
$2,800.00 worth of high quality Sportage DTG black and white t-shirts, a spread of all sizes. 80% mens 20% womens. Located in VIC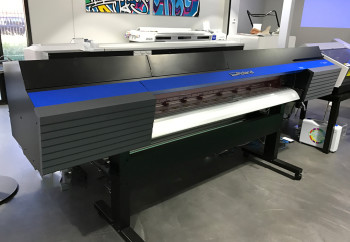 Ex Demo Roland TrueVIS VG-640 Printer/Cutter
Roland TrueVIS VG-640 in excellent showroom condition. Includes existing 7 colour ink set of inks. Still covered by the manufacturers 3 year warranty! 1 day free training (includes travel for Metro Sydney, Brisbane and Melbourne).
Read more about the new product here.
GT-381 full set up
This is a six month old full DTG setup. Brother GT-381, ViperOne semi automatic pre treatment machine with compressor and Geo Knight DK20 heat press. Includes all ink, pre treatment and maintenance solution. Everything you need to get up and running professionally. Selling due to relocating overseas. Please check the black shirts also for sale !! Located in Victoria.
Roland RE640 Dye Sub Setup
Roland RE640 flagship dye sub setup with take up roller and bulk ink system. In good condition and perfect working order. Located in Sydney
Read more about the new product here.
Viper XPT-6000
Fully refurbished XPT-6000 semi automatic pre-treatment machine. All brand new solenoids and nozzles. In perfect working order. Located in Sydney. Located in Sydney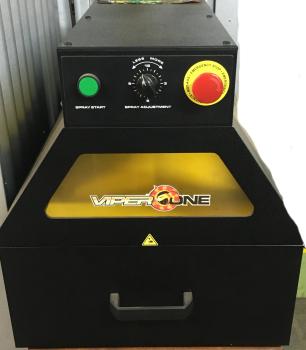 ViperOne
As new ViperOne Pre-treatment machine that has seen very little use. Selling as I am no longer offer DTG printing.
Screen Printing Equipment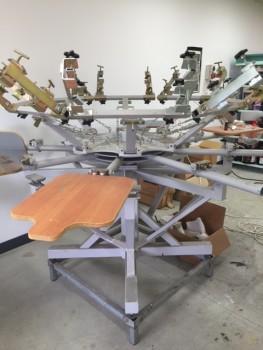 8 Colour Carousel
This is a GJS free standing 8 colour carousel with 8 rotating bases and adjustable side clamping. it is in fantastic condition and perfect working order. Comes with 8 adult platens. Any questions please don't hesitate to ask. Located in Darwin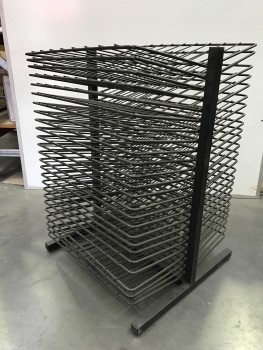 Drying/Stack Rack
Over-sized A4 drying rack 600mm high with 25 racks either side (total 50) In great condition and perfect working order.