Used Printing Equipment
Looking for a piece of pre-loved printing equipment? Here you'll find our extensive range of ex-demo, refurbished and used printing solutions―all at a fraction of the price of new equipment. All of our ex-demo solutions have had minimal use and are sold in as-new condition.
All used equipment comes with a seven-day money-back guarantee―excludes equipment listed on behalf of customers.
For further information on any listed items, simply click on the button next to the corresponding item and follow the instructions.
If you are looking to sell a piece of printing equipment please email us with the specifications and photos.
Last Updated: Tuesday, 14 January 2020
10 Found
Digital Equipment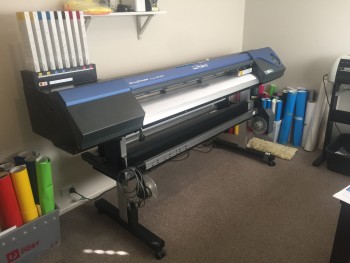 2012 Roland VS-540
This printer is in perfect condition!!! It just has one problem, the head needs replacing. Having said that this machine is young and has been maticulously looked after. You wont see one for this price and when inquiring don't hesitate to ask for a quote to replace the head. You end up with an awesome machine at a fraction of the price of a new machine. Set up in high speed dual CMYK. Located in the ACT.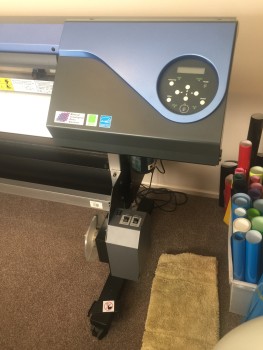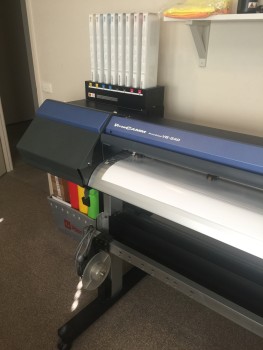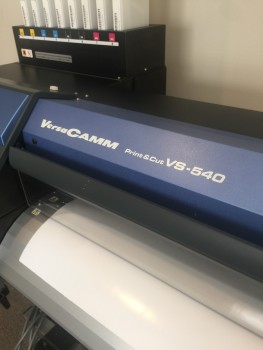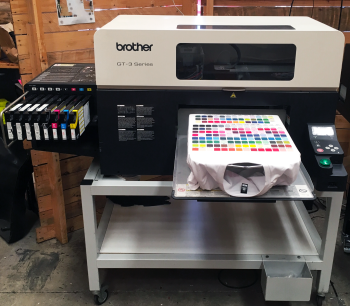 Brother GT Series DTG Printer - GT-381 running as a GT-341
Absolute Bargain. Give your 2020 the start it deserves! BROTHER GT-381 running as a GT-341 (4 heads only CMYK) Direct to garment printer. Colour Ink Only - No White Ink to maintain! Hassle free. Simple to use. Great condition. Regularly serviced by GJS. Comes with all ink 50% full or more and a spare unused yellow cartridge. GT3 brother stand included in the price. ($999 on its own). It has been a must have addition opening up new opportunities. Selling only because we have upgraded to the next model, so looking to give this one a good home and us some much needed space! Pickup From Wollongong (1hr drive south of Sydney). This is a GT-381 so can be upgraded by the purchaser to have either 2 or 4 white heads. Ask GJS for a quote.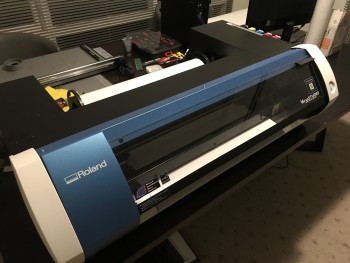 Roland BN20
Literally brand new Roland BN20. Installed by GJS a couple of weeks ago but owner has decided to go in a different direction. Happy to print out a system report to show just how new it is. Free bonus PC with Versaworks installed on it. Still under warranty until next September. Asking for $9K but will consider reasonable offers. Save yourself a grand and get yourself a brand new Roland whilst you are at it. Located in Melbourne.
Read more about the new product here.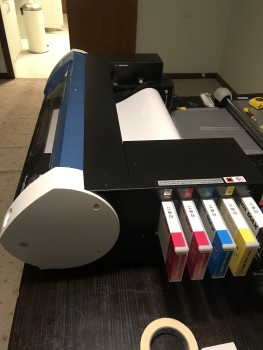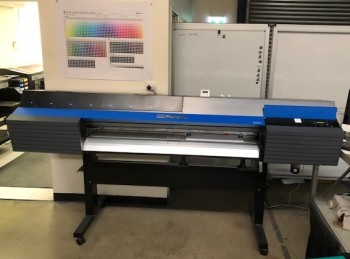 Roland Truevis VG-540 Printer
This is a beauty! Right on three years old and has been meticulously maintained by the owner and fully serviced by GJS. This is an 8 colour machine and is in AWESOME condition and perfect working order. Customer is only considering the sale of it to upgrade to the new VG2! Save thousands of dollars off a new machine but get one that is in as new condition. Get in touch today so you don't miss out. Located in Sydney.
Read more about the new product here.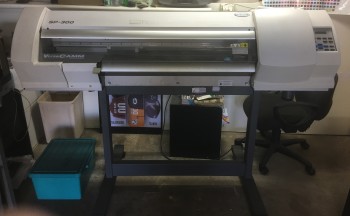 SP-300 *For Repair Or Parts Only*
FOR SALE ROLAND SP-300 PRINT & CUT 4 COLOUR ECO SOLVENT PRINTER For parts or repair. Bought as ex- display 2005 Had no issues till now - Header Bearing Rack not working. $2000 ono Pick up only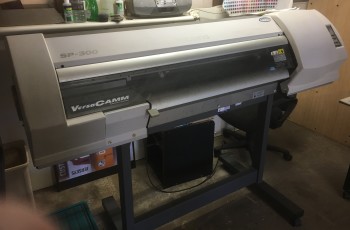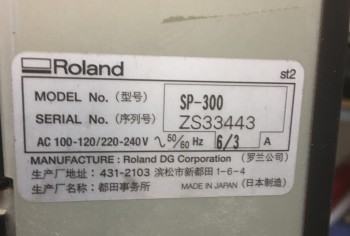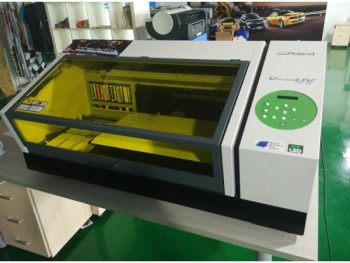 UV Printer - Roland LEF2-200 spec Printer
Any customer looking for a Roland LEF2-200 but can't afford the price tag? Then this is the option for you! We have this fully Roland Factory referbed and upgraded LEF-20 to LEF2-200 specs. You'll get exactly the same quality and easy to use UV printer as a new one but for a much lower investment. Usually $30,995.00 & GST you can get this one delivered and installed (Sydney Metro Area) for only $23,995.00 INCLUDING GST!! Located in Sydney, you wont find a better machine for the price. Call us!!
Read more about the new product here.
Heat Transfer Presses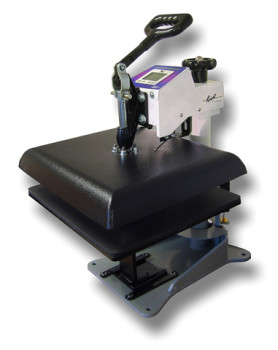 Ex-Demo Geo Knight DC16 Digital Combo Heat Transfer Press
Ex-demo DC16 digital combo swing-away heat press in showroom condition. This is a versatile heat press that can be used as a flat press, mug press, cap press and plate press (attachments sold separately). It is located in our showroom in Sydney.
Read more about the new product here.
Screen Printing Equipment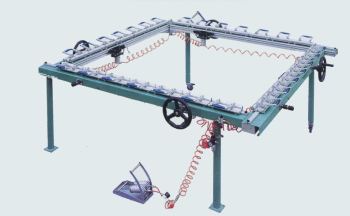 Ex-Demo Screen Stretcher
This is our showroom model screen stretcher. In perfect condition and working order. Fully adjustable and can produce 1 large screen up to 1600mm x 1800mm or multiple smaller screens at once. Save over $5,000 off RRP. This is a bargain at the price so be quick because we don't expect it to last long.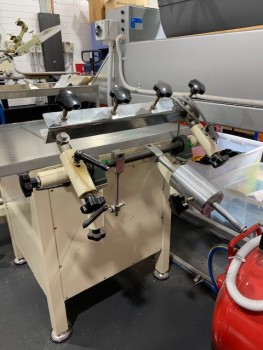 Free standing vacuum table
Has only been used a couple of times. Table Dimensions 600 x 795mm Table Height 750mm. Total size of unit: W 795 mm x L 1130 mm x H 970 mm. Height adjustable printing head: 0 - 200mm. Micro-registering stainless steel printing base. Adjustable counter-weight print head for different frame sizes. 4 frame clamping points. Side channel vacuum motor. Vacuum slide on/off for vacuum motor. 240 VOLT, 10 AMP power supply required. Located in Melbourne.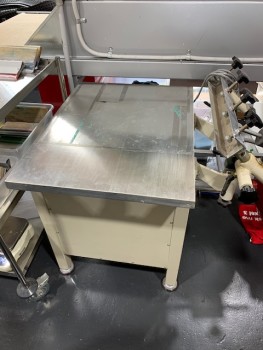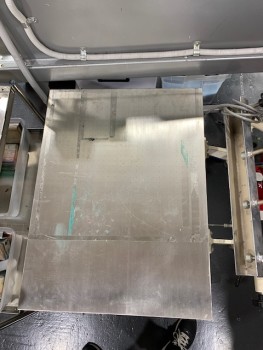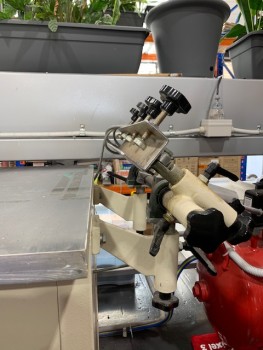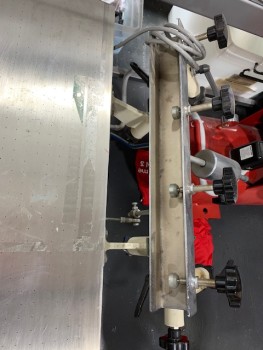 Office Equipment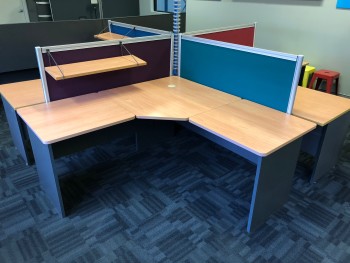 Office Furniture
Our current office furniture must go. All of the furniture is in excellent condition and is under 4 years old. We have one quad workstation set up in a bay of 4 corner desks (1800 x 1800 x 750mm) including 4 multi coloured screens (blue, red, green, purple fabric ) and one pair of 2 rectangle desks (1800 x 750mm) with 2 screens (grey). Each desk includes a 3-drawer mobile pedestal and are modular so can be set up in any configuration you like. Either click the button to inquire or give us a ring.