Last Chance to Claim your $150K instant asset write off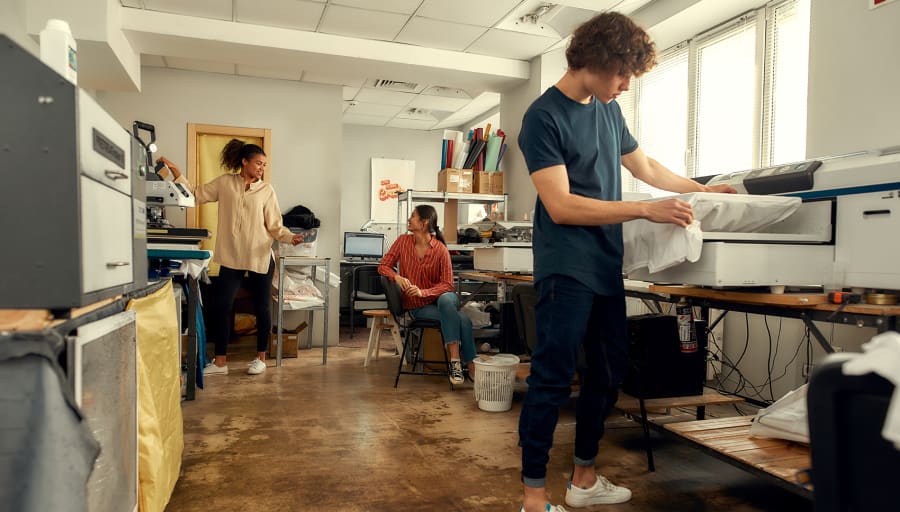 SYDNEY, Australia - May 1, 2023
Purchase that new or pre-loved piece of printing equipment that you want now and have it installed before 30 June 2023 and reduce your tax bill with the Federal Government's instant asset write-off eligible purchases up to the value of $150,000.
The instant asset write-off is set to change on July 1st. This incentive taxable threshold amount will change from $150,000 to $20,000. The reduced threshold for claims will create a financial challenge for major business purchases as there will be a reduced tax saving on printing and equipment purchases. If you want to take advantage of the current taxable threshold saving, buy and install any new equipment before June 30, 2023.
Using the instant asset write-off, businesses can claim new or used printing equipment assets, up to the value of $150,000, which are used or installed before June 30, 2023. Essentially, the scheme allows you to bring forward spending on new assets by allowing you to claim the full tax deduction upfront, and thereby reducing the amount of tax you might have to pay.
The $150,000 value of the scheme means that most new printing equipment purchased from GJS is eligible for the instant asset write-off, such as the Epson F2160, F3000 and Brother GTX direct-to-garment printers, or our huge range of Roland DG printer/cutters.
If you want to get into UV printing you can purchase a new VersaUV LEF2-200 UV printer, or the awesome Epson SureColor F9460 dye sublimation printer or its high-production behemoth big brother the Epson SureColour F10060 76-inch dye sublimation printer.
Small and medium-sized businesses with a turnover of less than $500 million can also deduct the full cost of used and demo printing equipment.
All eligible printing equipment must be purchased and installed before June 30, 2023.
DISCLAIMER: This article represents general information only. Before making any financial or investment decisions, we recommend you consult a financial planner to take into account your personal financial situation and individual needs.
About GJS
GJS is Australia's premier provider of solutions and services for the textile, promotional products, custom photo gift, sign and display industries. With over 44 years' experience, GJS supplies everything needed to start and operate a successful printing business including equipment, consumables, training and support. Headquartered in Revesby, NSW, and with additional teams located in Victoria and Queensland, GJS serves customers throughout Australia, New Zealand, and the Pacific Islands. For more information visit: gjs.co. GJS and the GJS logo are trademarks or registered trademarks of GJS. Other names are trademarks of their respective owners.