The value of diversification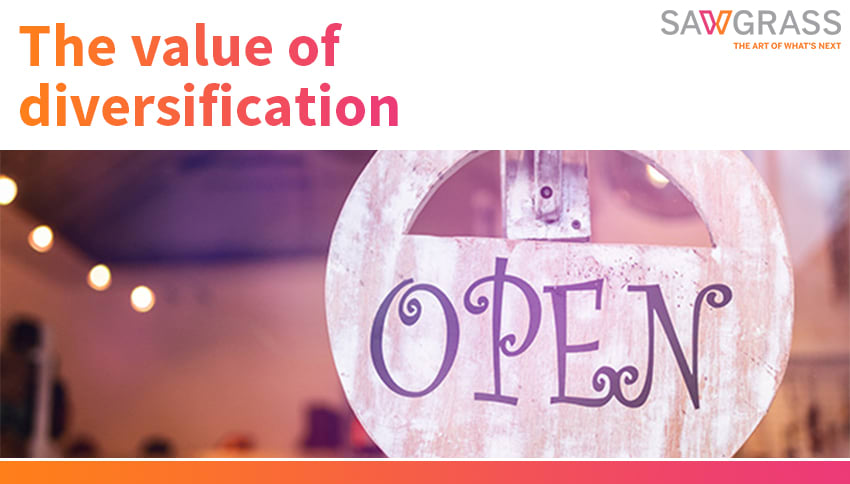 SYDNEY, Australia - October 4, 2018
As a small business owner, your greatest challenge is to ensure a steady flow of work that keeps your shop running smoothly and your balance sheet in the black. Our friends at Sawgrass have put together the following article to inspire you to always search for new clients to supplement your existing customer base and replace those who drop off as part of the normal attrition process.
Why adding dye sublimation to your business is a smart move
For those in the screen printing, heat transfer, embroidery, awards and engraving, sign or print-on-demand business, adding sublimation technology can be great solution to expanding into new markets and growing sales.
Sublimation gives you new products to offer that complement what you already sell, delivers increased convenience and value to existing customers, attracts new customers and allows you to enter new markets.
Put simply, adding sublimation to an existing business brings diversification to your product lineup and sales strategy.
The value of diversification
Historically, decorating businesses were identified by their specialty – screen printing, embroidery, transfers, sublimation, sign making, etc. But today specialists miss out on revenue opportunities because they cannot handle all the needs of their clients due expanding customer expectations and buying habits.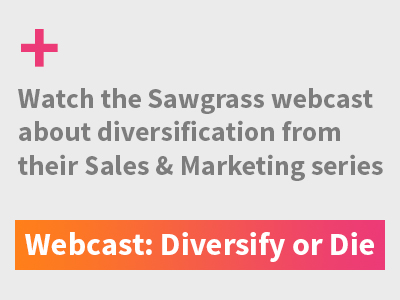 Diversifying your business doesn't mean buying the latest and greatest equipment in hopes of putting it to use. Instead, take a close look at your strengths and weaknesses, followed by an in-depth assessment of buying trends.
A challenge facing most product decorators is the increasing number of customers who wait until the absolute last minute to place orders. More and more, people are looking for one-day service, as well as smaller quantities, to conserve money and control their cash flow. Thus, decoration diversification might help you to respond to those trends, depending on what type of capabilities are added.
If you are considering sublimation - and it certainly warrants some exploration – then think beyond just modifying your current production limitations. Also think about expanding the types of products you can produce and the markets you can pursue. Any additional technologies you choose to put in place should generate enough new revenues to justify the cost.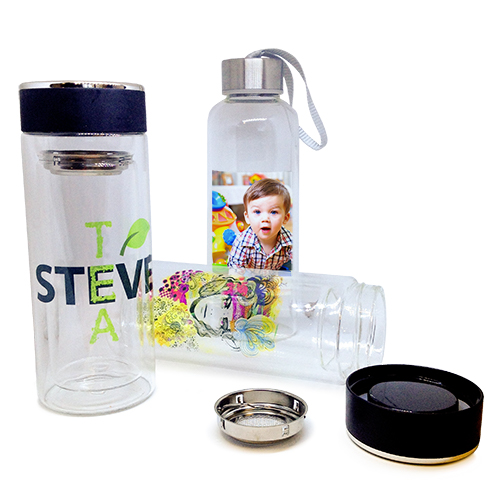 For example, let's say that you do work for a special event promoter. There is a good chance that you produce a significant number of t-shirts, and maybe some polos and sweats as well. If you look deeper, you will see that an event has many more opportunities for sales in terms of decorated products than just apparel (cross-selling). Things like awards, signage, promotional products, gifts, souvenirs - none of which lend themselves to other methods of decoration, such as screen printing.
The question is what process would give you the most capabilities in terms of diversification, and still allow you to handle small runs and quick turnarounds when needed? The simple answer is sublimation.
The perfect complement
Sublimation is a complementary technology for just about any business that already decorates products – especially if you already use a heat press. There are several reasons for this. First, you already have a good idea of the market for product decoration in your area. Second, you also have an existing customer base. These two factors alone make adding sublimation a good investment if you're looking to grow your business.
Finding the right market for any product is key to business success. Let's use an awards retailer as an example. Within a local market, an awards retailer can expect to get steady business year-round from customers such as schools, local sports clubs, organisations and companies hosting events.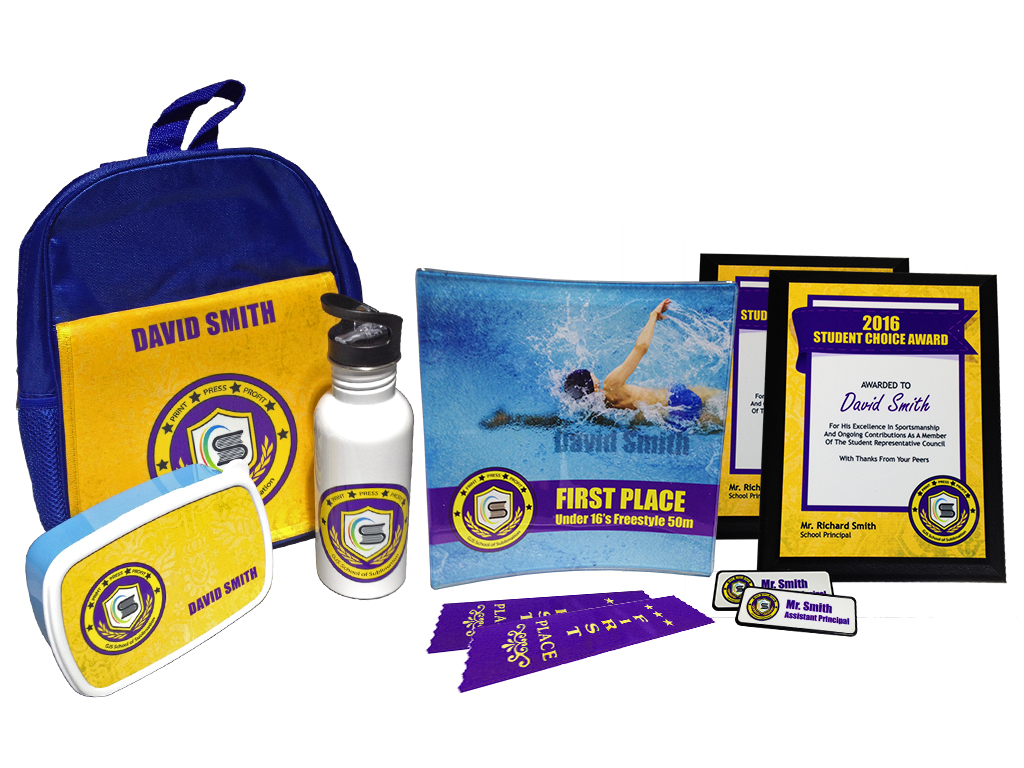 Each of these niche markets has needs beyond awards. However, laser and rotary engraving technologies focus on awards and commemorative products. This limits what an awards shop can sell to these customers. Now, when you add sublimation technology to the mix, the whole game changes. With one sublimation system, an awards retailer can now offer full-colour awards on acrylic, slate, aluminium - even glass. In addition, award retailers can up-sell customers on team or school branded products, apparel, personalised gifts, and signage.
Now, when the local school comes looking for their annual order of teacher recognition plaques, the awards shop with sublimation capabilities can offer more value: photos of the teachers on the plaques, full colour imaging, personalised mugs or water bottles for teacher gifts, signage for the annual recognition dinner, etc. The school gets everything they need for their event in one place, and the awards shop increases its sales and profits.
Adding sublimation to the mix
Sublimation is one of the least-expensive decorating technologies available. If you already have a heat press, your cost-of-entry can be as little as $925 for a Virtuoso SG400 Printer w/Ink&Paper, plus substrates. Compare that to the thousands of dollars investment for screen printing, embroidery or engraving machines, direct-to-garment or even wide-format vinyl printers, and you're talking about a fraction of the cost to get into sublimation.
Before making any decisions, do some research and strategic planning. Ask the key questions: What do my customers need? What do they want? Where do they get these things now? Can I produce these products for my customers instead? What kind of volume would they demand? What additional markets could I sell to? Who am I competing against? What can I offer that others can't? How will I differentiate myself? What kind of business model makes sense? Should I carry stock or only focus on custom orders? What do I already have that I can use to support sublimating products? What additional equipment will I need?
The answers to these questions will guide you to the right size system for your shop. You should also evaluate the size of your production facility. If you are running a home-based business, do you have enough room to accommodate a new printer, heat press, production area, storage, etc.?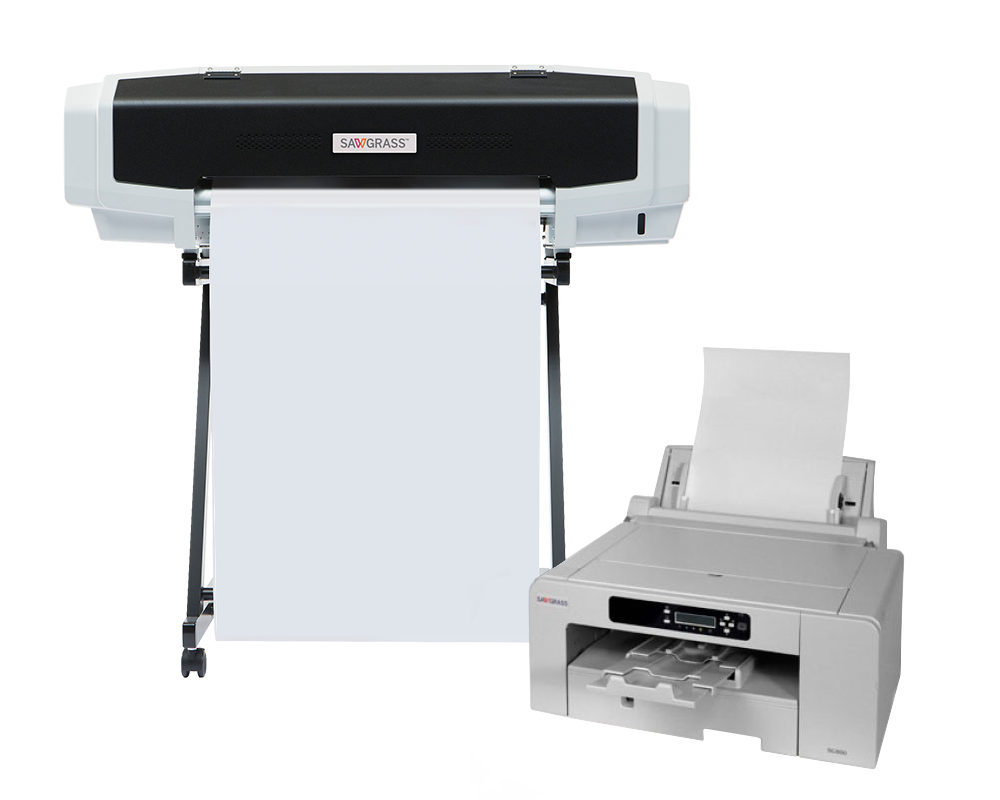 While sublimation printers have a small footprint, a heat press for a 25" printer takes up considerably more space than a 16" x 20" press that can fit on a tabletop. If you own a storefront with production space in the back, how much space will you need to allocate for the printer, press and other supplies? You may find that your sublimation system fits right in…or that you may need a larger space.
Finally, you have a budget to consider. How much money can you afford to invest? Sublimation systems come in many different sizes, and sometimes it is more affordable to purchase several smaller printers to handle a high volume of printing, rather than one larger printer.
A good business strategy may be to start with a small printer to learn on and build demand for sublimated products. Then, when you are getting a higher volume of orders, add a printer the next size up so that you can print more on a single sheet and offer larger products. Or, you could add two or three more of the small printers to optimise production capacity. Just make sure you think production speed and efficiency when evaluating your purchase choices. The profit you make is directly linked to how many units you make within an hour.

About the Author
For more than 25 years, Sawgrass has been the leader in the dye sublimation and digital ink industry, holding more than 160 patents to-date. We are ink makers by definition and digital pioneers by choice. More than that, we are a worldwide team of innovators, enablers, educators, collaborators and problem solvers dedicated to helping people build, sustain and scale their digital customisation businesses.
About GJS
GJS is Australia's premier provider of solutions and services for the textile, promotional products, custom photo gift, sign and display industries. With over 41 years' experience, GJS supplies everything needed to start and operate a successful printing business including equipment, consumables, training and support. Headquartered in Revesby, NSW, and with additional teams located in Victoria and Queensland, GJS serves customers throughout Australia, New Zealand, and the Pacific Islands. For more information visit: gjs.co. GJS and the GJS logo are trademarks or registered trademarks of GJS. Other names are trademarks of their respective owners.