GJS Introduces the Epson F-Series Range of Dye Sublimation Printers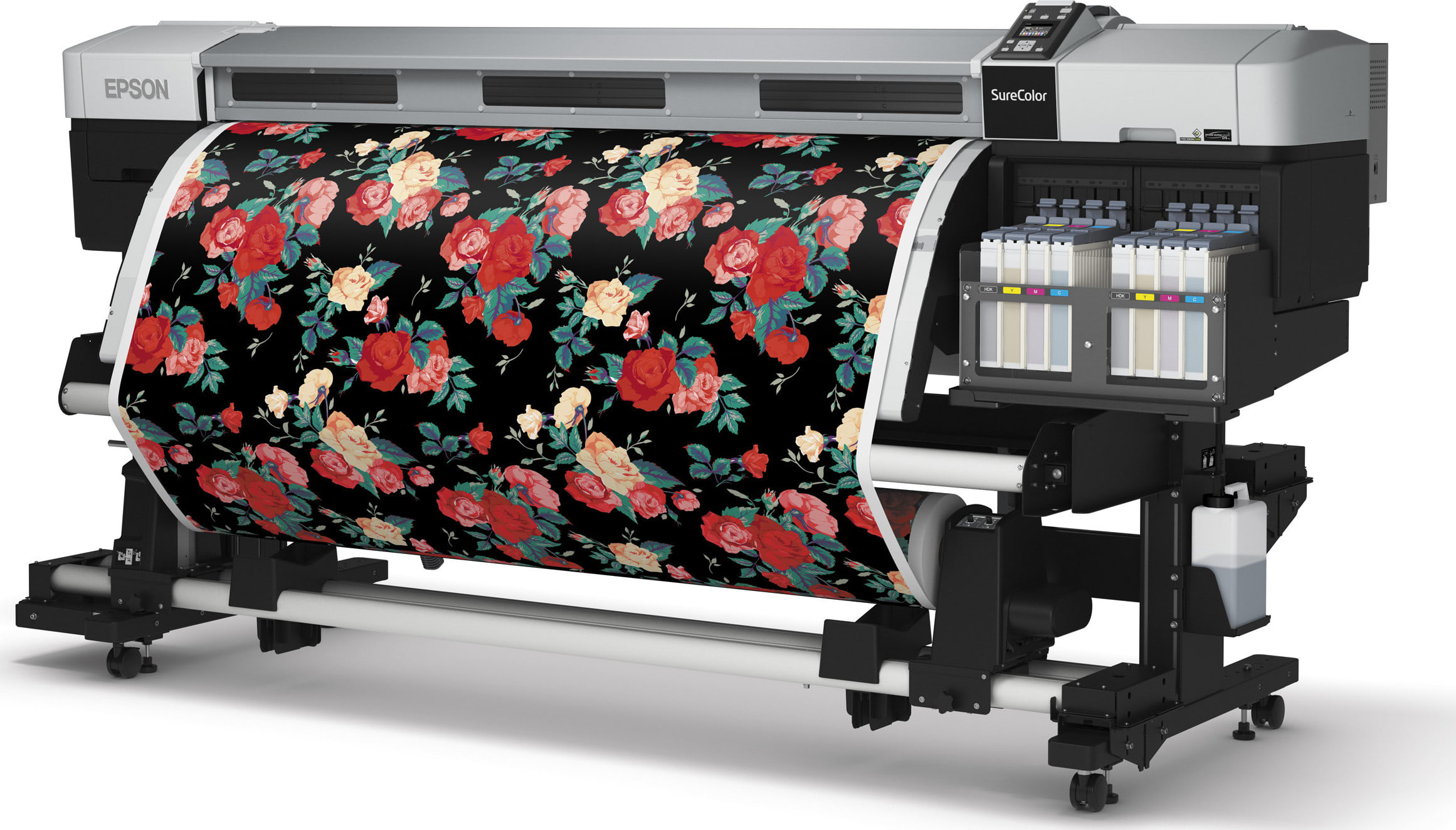 SYDNEY, Australia - April 26, 2016
GJS today announced that it will distribute Epson's range of dye sublimation solutions, starting with the Epson SC-F9200, the Epson SC-F7200 and the Epson SC-F6200. All are large-format, high-quality solutions that deliver exceptional print quality and can be used in high-production environments.
"Thanks to the success GJS has had with the Epson SureColor SC-F2000 direct to garment printer, and the great response our customers have had to its quality and reliability, we're expanding our range to include Epson's exceptional dye sublimation solutions," said Greg Stone, Managing Director, GJS.
"These new printers are a complete end-to-end solution offering from Epson. Everything under the hood is Epson - from the print heads to the ink, and they are all supported by Epson warranty and service," Greg added.
"We are excited to expand GJS' Epson portfolio to include the F-Series dye sublimation products, GJS has shown its commitment to Epson with great success with the Epson DTG range. GJS also fits the product perfectly via its extensive sublimation experience, committed customer service philosophy and comprehensive product range. GJS's commitment to providing the complete sublimation solution also backs up this appointment," said Ryan Warby, National Business Development Manager, Epson Australia.
Epson SureColor SC-F9200 64″ Dye Sublimation Printer

The Epson SureColor F9200 is a high-speed 64" wide format dye sublimation printer for high volume textile printing. It features roll media support and a high-capacity continuous ink supply system for those printing on longer fabric or doing larger runs. The addition of a calendar heat press enables it to produce high-quality, mass-produced soft signage and custom clothing and fabrics.
Two high-capacity ink supply systems mean printers will benefit from longer, uninterrupted print runs and less down time spent replacing inks, while the use of Epson UltraChrome DS inks mean maintenance and cleaning needs are low.
Additionally, a large heater and optional air dryer can be incorporated into the solution, ensuring products are in optimal condition for winding onto the automated take-up system.
**GJS has an Epson SureColor SC-F9200 in its showroom now for immediate demo.**
Epson SureColor SC-F7200 64″ Dye Sublimation Printer

The Epson SureColor F7200 is a cost-effective alternative of the faster, high production Epson SC-F9200 digital dye sublimation printer. Retaining many of the same features and benefits, the SC-F7200 provides extreme reliability for true industrial-level production thanks to Epson's PrecisionCore technology and new TFP printhead, configured with 720 nozzles per colour with variable droplet size from a minimum drop size of 5.3 picoliters.
The Epson SC-F7200 has a standard print mode for normal high-speed output and a new HQ MODE for premium fabric and solid surface work with super-fine detail and exceptional colour gradation.
Epson SureColor SC-F6200 44″ Dye Sublimation Printer

Epson has designed the SC-F6200 to operate with small to medium sized heat presses, suitable for the production of a broad range of dye sublimation items including custom clothing, sportswear, merchandise and promotional items.
Auto-cut sheet based output further enhances productivity when imaging onto rigid substrates such as Unisub hardboard and ChromaLuxe metal. Hard surfaces like these can easily be brought to life for use in producing stunning interior signage, specialised decor & furniture, sporting goods and oversized photo panels.
About GJS
GJS is Australia's premier provider of solutions and services for the textile, promotional products, custom photo gift, sign and display industries. With over 41 years' experience, GJS supplies everything needed to start and operate a successful printing business including equipment, consumables, training and support. Headquartered in Revesby, NSW, and with additional teams located in Victoria and Queensland, GJS serves customers throughout Australia, New Zealand, and the Pacific Islands. For more information visit: gjs.co. GJS and the GJS logo are trademarks or registered trademarks of GJS. Other names are trademarks of their respective owners.