Epson SureColor SC-F7200 64″ Dye Sublimation Printer
The SureColor F7200 is a high-performance 64" wide format dye sublimation printer that provides a reliable and cost-effective solution for on-demand roll-to-roll productivity.
The Epson SC-F7200 is the cost-effective alternative of the faster, high production Epson SC-F9200 digital dye sublimation printer. Retaining many of the same features and benefits, the SC-F7200 provides extreme reliability for true industrial-level production thanks to Epson's PrecisionCore technology and new TFP printhead, configured with 720 nozzles per colour with variable droplet size from a minimum drop size of 5.3 picoliters.
The newly developed technology works in tandem with an optional new high-density HDK Black ink, the latest addition to the UltraChrome DS ink range, which has been developed for use in textile printing to produce deep, neutral blacks and dense shadows. The SC-F7200 has a standard print mode for normal high speed output and a new HQ MODE for premium fabric and solid surface work with super-fine detail and exceptional colour gradation.
A high-capacity ink supply system means printers will benefit from longer, uninterrupted print runs and less down time spent replacing inks, while the use of Epson UltraChrome DS inks mean maintenance and cleaning needs are low. The SureColor F7200 is a perfect production machine for creating brilliant soft signage, custom clothing and fabrics or larger personalised dye sublimation items such as tote bags, cushion covers, bar runners and mats.
Inks and ErgoSoft RIP software (Pro Epson Sublimation Edition) for the printer are sold separately.
Feature Summary
Epson engineered for performance, quality and reliability bringing low Total Cost of Ownership (TCO)
Epson's proven PrecisionCore TFP printhead for high throughput and long production life
Prints on a wide range of dye sublimation transfer papers up to 64-inch (1625mm) wide
Resolution up to 720 x 1440dpi image quality
High-quality output enhanced with Variable Sized Droplet Technology
Single-operator media loading with lift levers, automatic media tensioning control
Refillable 1.5 litre bulk ink system with one litre (1.08kg) ink pouches for low maintenance and longer print runs
Epson UltraChrome DS ink produces vibrant colours, sharp contours and smooth gradations, with excellent light/wash fastness, and abrasion/perspiration resistance
1 year manufacturer warranty as standard upgradable to 3 or 5 years
Order
Warranty
All new equipment is covered under a 12 month warranty and we also provide you with complete peace of mind by offering a 7 day money back guarantee!
Related Documents
& Links
Used Equipment
Customer

case studies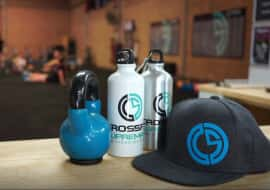 Crossfit Supremacy is a Crossfit gym located in Padstow, NSW. Working with GJS, it recently brought its branding and promotional product printing in-house and can now create hundreds of customised products for its members.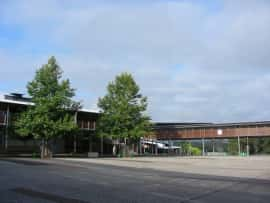 Established in 1956, Camden High School is a co-education school in the south west of Sydney providing public schooling to students from year seven to year twelve. The school has a teaching complement of 80 and the staff are constantly looking for new ways to innovate process and procedures via the implementation of new technology solutions.
Customer

Testimonials
"

Graham and Greg - you are the best. You are always at hand when we need you. Due to the sublimation systems working so well, I dont need to bother either of you as much these days, however, when we have a technical or production issue you are always there at hand with the right solution. Thank you so very very much!

Narelle Jackson
"

I contacted this company a few months back because I was concerned at the amount of fly-by-night stuff that seemed to be available via e-Bay and I did not want to get burned, so looked for an established business. I have found GJS and in particular Greg excellent to deal with. I lobbed on their doorstep unannounced after talking to Greg via email and phone and said I wanted to buy an intermediate kit. It turned out they did not have a 1410 printer in stock so Greg immediately said he would up-grade to the next level 7 colour machine at no extra cost. We had some teething troubles with the printer which - may have been my fault. However there was never a suggestion of this and Greg replaced the printer with a new one without question. Now that we are up and running, I am very happy with the equipment. Note I up-graded to a Geo Knight mug press which now seems to have been the right decision as I think the horizontal loading of this machine definitely has benefits over the GJS one. Note this was Greg′s recommendation but only when I asked him which one he would prefer to use. In short, I would say that you can go ahead and by from GJS without fear that you will be left in the lurch or ripped off by them.

Ian Bamford
Why Choose GJS
Further Information
If you require any further information on this product please click the button below and complete the form.