Sawgrass SG1000 A3 Dye Sublimation Printer
Grow your business and step up to higher production capabilities with the Sawgrass SG1000 A3 dye sublimation printer. The SG1000 is perfect for larger items such as apparel, soft furnishings, and small or medium-sized ChromaLuxe high-definition photo panels.
The SG1000 has the pro-level print consistency and versatile dimensions of its predecessor, the SG800, but has been updated from the inside out.
In addition to design improvements such as a single roll-bar, the SG1000 is more energy-efficient, prints with higher resolution, and offers WiFi connectivity.
This means you'll enjoy higher quality products and greater ease of use, at a price comparable to the previous model.
The SG1000 is backwards-compatible with SG800 accessories, so if you already own a bypass tray for the SG800, you will be able to continue using it. This allows you to print on media up to 330mm x 1295 mm.
Like all Sawgrass printers, the SG1000 performs its own automatic maintenance cycle for trouble-free printing.
Sawgrass Print Manager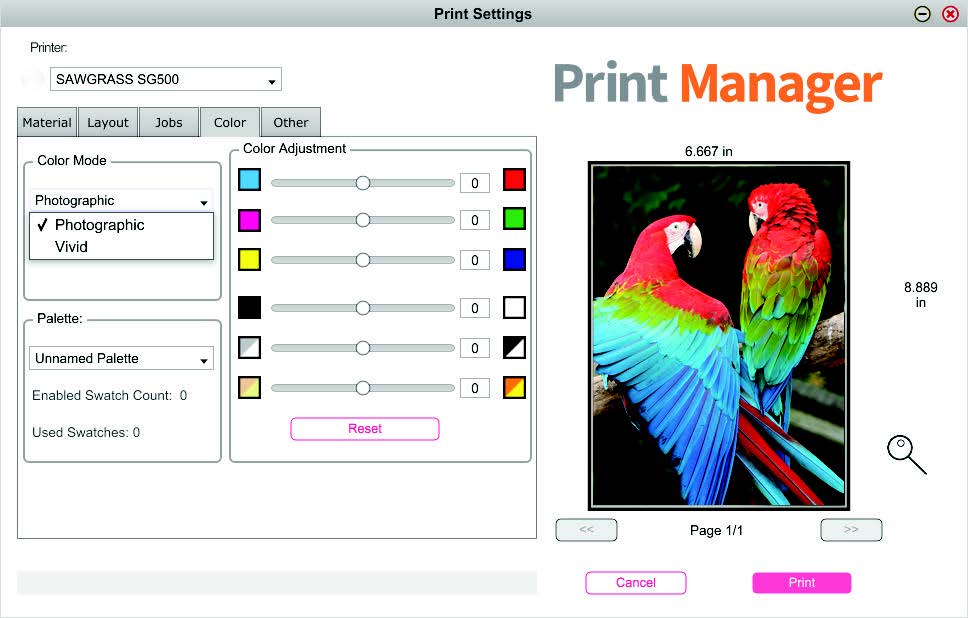 Because different substrate materials and transfer papers affect the way colours appear on sublimated items, it's important to adjust the ink output to ensure optimal quality.
Sawgrass Print Manager is a software utility that automatically makes those adjustments for you. Print Manager works in the background, managing the flow of colour information from your digital artwork to your Sawgrass printer.
This reduces wasted ink (saving you money), and ensures the colours on your finished products are as accurate and vibrant as possible.
Complimentary Licence of CreativeStudio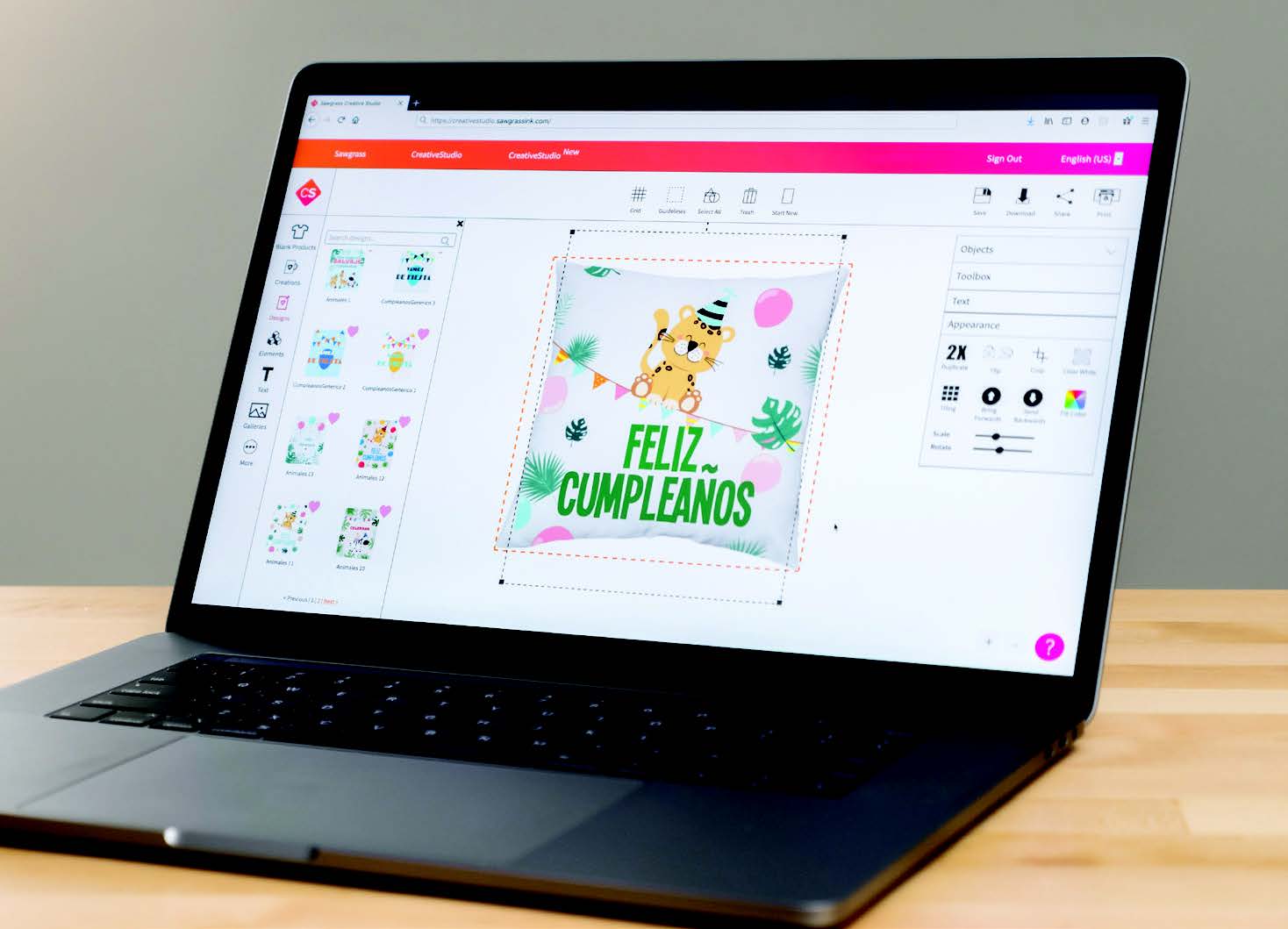 CreativeStudio is Sawgrass' innovative suite of software that help creative entrepreneurs quickly and easily produce great-looking designs from any Internet-connected computer, tablet or smartphone.
To create personalised designs that your customers want to buy, you could spend a lot of money on third-party design software and royalty-free artwork. Or, you could use CreativeStudio, the only online design tool built specifically for sublimation.
With built-in product templates, thousands of ready-to-use designs, and seamless integration with your Sawgrass printer, CreativeStudio takes the frustration out of creation.
An individual account is included with every Sawgrass printer purchase, and premium membership is available for unlimited access to additional features and artwork.
The GJS difference
When you purchase your printer from GJS you're purchasing from Australia's largest and most experienced supplier of dye sublimation products and accessories. GJS offers a range of value-added services that you won't get from any other supplier in the industry, including:
Knowledge base (available 24hrs): all the documentation to support your printing solutions, as well as frequently asked questions, product templates, colour profiles, times, temperatures and general hints and tips can be found in the hundreds of articles available to you on our knowledge base
Remote technical support: if you have a problem with a computer setting or issue with your artwork, the GJS Support Team can remotely connect to your PC or MAC and provide assistance
GJS Points and vouchers: when ordering online and when purchasing equipment offline, we reward our pre-paid customers with GJS Points. The higher the tier, the more points, rewards and other benefits you can earn. Think of it as our 'frequent printing' program. GJS Points can be redeemed for discount vouchers that can then be used on subsequent orders saving you up to 6% off the RRP
Free freight: we'll deliver your order for free if you spend over a certain value on our website and live in one of our many free freight zones. To check if your suburb qualifies, click here.
We're more than just 'box-shifters' here at GJS. We prefer a partner-driven approach to our customer relationships and it's our goal to be your trusted advisor and help you and your business reach your true potential.
We understand that the initial investment in your printing equipment is important, but we believe that the sustained relationship that we can build together, and the value-added services that we can provide you during your entire lifetime as a GJS customer is more valuable to your success.
Order
Product Specifications
Model
SG1000
Maximum Media Size
A3: Up to 11" x 17" (279 mm x 431 mm) or 330 mm x 1295 mm with optional bypass tray
Prints/Hr*

High Speed: 600 x 600 dpi - 15 seconds
High Quality: 600 x 600 dpi - 29 seconds
Advanced Photo: 1200 x 600 dpi - 48 seconds
Ultra Fine Photo: 4880 x 1200 dpi - 6 mins 40 seconds

Ink Set
Extended SubliJet-UHD CMYK (70mL)
Special Features

WiFi connectivity
4880 x 1200 dpi resolution
Next-generation processor
Self-maintenance mode
Modeulated Dot Technology for optimal image output

Dimensions
W: 529mm D: 360mm H: 213mm

Operating System Compatibility

macOS 10.13 or later
Windows 8.1 or later
*Image cost and print speed estimates are provided for platform comparison purposes only. Results will vary depending on many variables including image size, coverage, colour management settings, etc.
Warranty
For complete peace of mind, the SG500 & SG1000 is now backed by a 2-year warranty, as well as unlimited tech support for the life of the product.
Related Documents
& Links
Customer

Case Studies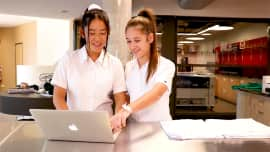 With a focus on developing engaged global citizens of the future, Somerset College is empowering students with digital print solutions that are helping them push the boundaries of design and engineering and unlocking their creative potential with personal projects.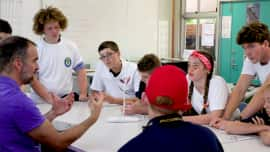 With STEM a huge focus for schools right around the country, students at Tamborine Mountain State High School are embracing advanced manufacturing methods such as dye sublimation to create amazing products and prepare themselves for a digitally diverse future workforce.
Product Reviews
"

The team were extremely supportive and accomodating. I have received a number of follow-up emails containing links to resources to optimise my printer.

Brenton Monger
Customer

Testimonials
"

As always outstanding support and professionalism. Hands down when it comes to customer service and getting results GJS nail it every time!! Well done

Dean Collins
"

I would like to commend Greg for his prompt and helpful efficiency. I′m sure he gets bombarded with support issues but manages to handle all my calls with great professionalism and most importantly manages to sort my issue to my satisfaction not just fob me off as some support staff might.

Michael Roach
Why Choose GJS

Remote technical support
If you have a problem with a computer setting or issue with your artwork, the GJS Support Team can remotely connect to your PC or MAC through the internet to see what is going wrong. It means that any small issue can be resolved quickly without the need for an onsite call. Simply have the
GJS Print Support
utility downloaded on your computer.
Further Information
If you require any further information on this product please click the button below and complete the form.