Australian market ready for mass production and automation
SYDNEY, Australia - October 18, 2023
Every now and then the market in each industry reaches an impasse. A fork in the road where it must choose a path forward. based on three things; the maturity of the market, the customer opportunity that exists and the availability of technology to drive it forward to its next stage of maturation and growth.
Now is such a time for the Australian garment decoration market.
Having been privy to the maturation of the garment decoration market here in Australia over the last 45 years, GJS is in a unique position to comment not only on its history, but on its projected future path and prosperity.
The global pandemic has not only taught us that we need to rely less on international supply chains and produce more here at home, but that we can, as an industry, grow and thrive when we have access to the right tools and technology to meet our customer's demands locally.
If you had told me 15 years ago that we would have customers asking for multi-platen, high-production, fully integrated inline printing solutions that are capable of printing, folding, and packing several hundred garments per hour I would have told you that the Australian market was not big enough for one, let alone multiple operators with such installations. But times have changed, and so has the demand.
"After connecting with some Australian printers that visited our booths at US tradeshows, ROQ started to pay close attention to this market and looking for a partner to distribute its products and solutions. As a global leader, with a presence in more than 80 countries, we are looking to replicate our best practices in the Australian market to help the local garment decoration community achieve high efficiency levels," said João Sá, head of sales, ROQ.
There are already three sites around Australia already using ROQ technology, and with the new partnership between GJS and ROQ more Australian garment decorators now have access to high-production, high-quality, screen printing, hybrid, direct-to-garment (DTG), drying and packaging products.
The proof is in the printing
Gold Coast based DRK LBL is one such early adopter of ROQ products here in Australia. From humble backyard beginnings to an award-winning print powerhouse, DRK LBL began its journey with ROQ products back in 2015 with the installation of its flagship ROQ Eco automatic press and ROQ Sahara tunnel dryer.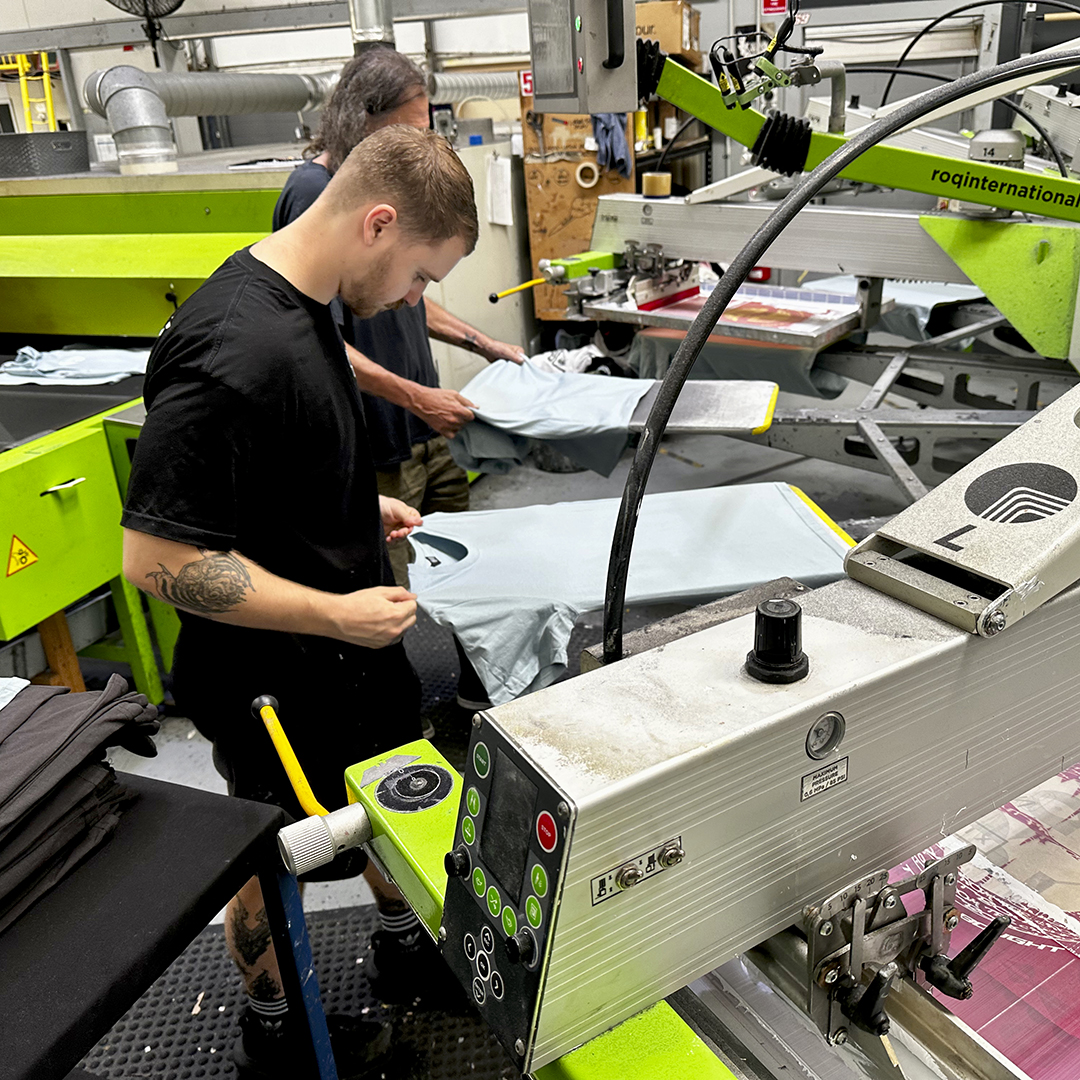 The ROQ products enabled DRK LBL to move from slow, outdated technology with constant reliability and registration issues to complete confidence in the industry leading ROQ equipment that allowed it to take its business to the next level.
"To build a world class business we knew we had to invest in world class equipment. The industry leading efficiency, ease of use and reliability of the ROQ equipment allows us to grow revenue while having the confidence that our production team can deliver with ease," said Jodi Taylor, founder and owner, DRK LBL.

"After eight years of ownership, sure we can measure our down time in single figure hours, not days or weeks, but it's about more than just reliability and build quality, we've never worked with such great people. You are literally part of this community they've built all over the world, and that's what we value the most," Taylor added.
Also on the Gold Coast, another large, multi-brand high-production print house is also amongst the Australian printers who have recently chosen ROQ products as a core part of their print production workflow with installation of a ROQ NOW digital printer.
The market momentum, and demand for ROQ products here in Australia continues to build with a large-scale Melbourne apparel production and fulfilment company selecting ROQ as its primary equipment partner—this exciting start-up venture will be the first installation of its kind in Australia, with two ROQ Oval presses, a ROQ Sahara gas dryer, along with a ROQ Fold, Pack and Label automated fulfilment line providing a complete solution.
"After installing these first screen printing and DTG units, we strongly believe that Australia has the same potential to grow and the market is ready for the high-quality printing ROQ equipment provides," Sá added.
Scaling with automation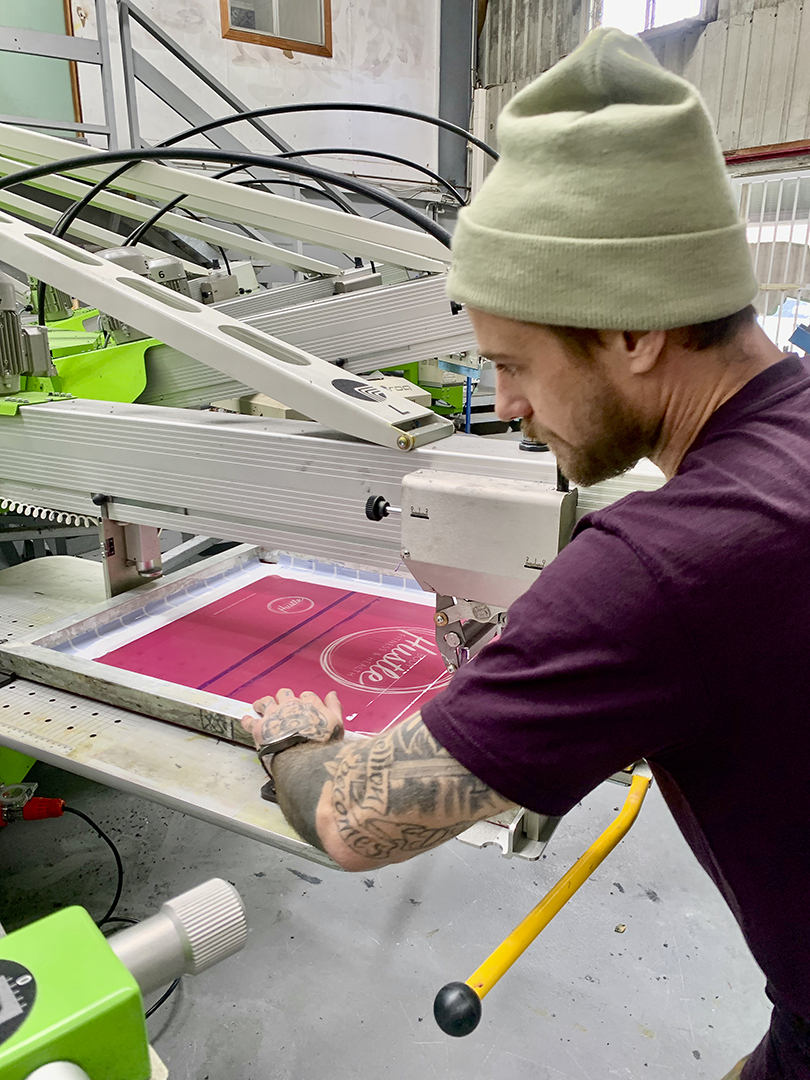 With the costs of doing business continuing to escalate, coupled with a shrinking (or stagnated) jobs market, printers all over the world are looking for ways to scale operations but often looking to do so without the associated overheads of additional human resources.
A key component and differentiator with ROQ is the automation afforded by its products whilst still enabling exceptionally high output. Many of its products, such as the ROQ NOW, a 100 percent digital, high-production machine designed and optimised for web-to-print applications can produce up to 200 photo quality prints per hour with a single operator.
Similarly, its screen printing solutions offer unparalleled levels of automation, ease of use and low maintenance. Its newest automatic screen printing machine, the ROQ Next is capable of producing up to 1,200 garments per hour and features independent controls for each of the printheads but can be operated by a central control panel with 10-inch touch screen.
Those in the web-to-print space, and those with lucrative supply contracts that are looking for the next step up in technology that will enable them to simply print, pack and post can get excited as ROQ has a user-friendly solution for each of these steps of the process.
It's just one of the reasons why ROQ has become the fastest-growing automated screen-printing equipment company in the market today.
A true partnership approach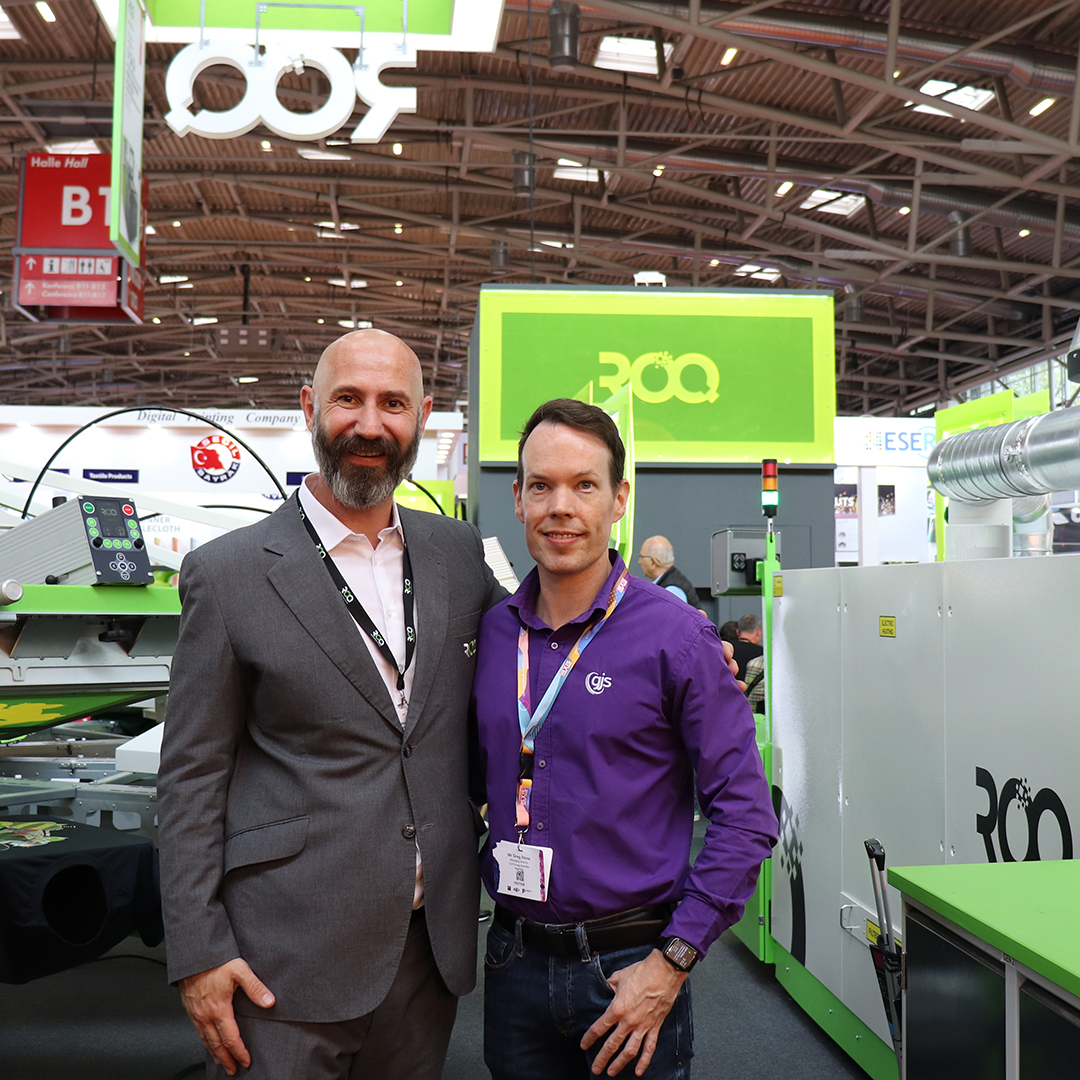 With its origins firmly embedded in screen printing for over four decades, and with extensive expertise of digital decoration techniques, its GJS mission to be our customers' trusted partner by supplying innovative solutions that help them reach their potential.
ROQ's aim to be its customer's 'partner in print' doesn't just symbolise synergies between both brands but demonstrates an alignment of methodologies that involves placing the customer at the heart of what both or organisations do, with the ultimate goal of shared success.
The entire GJS team is truly excited about this new partnership with ROQ, what it means for the Australian garment decoration market, for our existing customers, and for the new ones that we will undoubtably meet as we help bring the ROQ brand and its innovative, reliable and user-friendly solutions to Australia.
About the Author
Greg literally grew up in GJS. His parents, GJS' founding Directors, brought him to work with them since he was knee high to a grasshopper. He joined the team officially in 2005 and became Managing Director in November 2012. A self-confessed aviation and car enthusiast, Greg likes to live in the fast lane - and drive in it! He likes to geek out on the latest technology and gadgets, but also enjoys disconnecting from the hustle and bustle by travelling. Greg loves working in the print industry because it is dynamic, agile and fast paced, just the way he likes his cars.
About GJS
GJS is Australia's premier provider of solutions and services for the textile, promotional products, custom photo gift, sign and display industries. With over 44 years' experience, GJS supplies everything needed to start and operate a successful printing business including equipment, consumables, training and support. Headquartered in Revesby, NSW, and with additional teams located in Victoria and Queensland, GJS serves customers throughout Australia, New Zealand, and the Pacific Islands. For more information visit: gjs.co. GJS and the GJS logo are trademarks or registered trademarks of GJS. Other names are trademarks of their respective owners.