GJS named exclusive Australian distributor for ROQ
SYDNEY, Australia - October 9, 2023
New distribution deal brings full range of ROQ high-production screen printing, hybrid screen/digital, full digital printers and garment packaging and labelling solutions to Australian printers.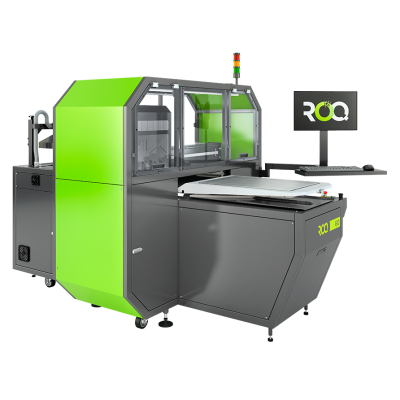 GJS today announced that it has secured an exclusive arrangement for the distribution of ROQ products in Australia. This new distribution deal means that Australian printers will have access to ROQ's full range of high-quality, high-production screen printing, hybrid, direct-to-garment (DTG), drying and packaging products.
Headquartered in Portugal and with offices in the United States and Brazil, ROQ has more than 40 agents all around the world to ensure distribution and post-sale support and recently employed a local representative, Joel Taylor, to manage its Australian business.
"Finding the right, reliable partner was critical to ensure that ROQ's partnership approach to business and customer success was continued when the brand entered the Australian market. With more than four decades experience in screen printing, textiles, and digital decoration, and the synergies between both brands made GJS a logical choice," said Taylor.

"It was also important to ensure that existing ROQ customers, as new ones would be well supported under this new arrangement. GJS' existing network of technical support personnel and national sales coverage gives us a single, capable, and experienced team to rely on, and I look forward to working with them to build the ROQ brand in Australia," Taylor added.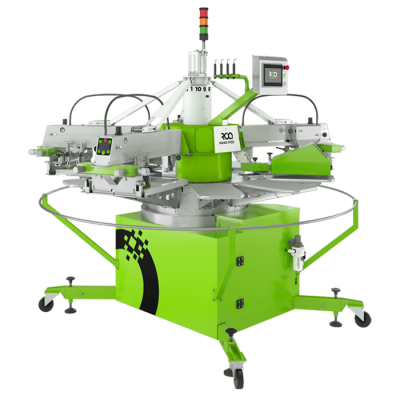 The ROQ product portfolio available now to Australian printers includes fully automatic screen printing equipment, tunnel dryers and flash curers, computer-to-screen, direct-to-garment (DTG) printers with integrated pre-treatment, folding machines, garment packaging (bagging) machines and labelling systems.
The diversity of the ROQ product range is complimented by its versatility with almost all products possessing the ability to be customised to the requirement of each customer and application.
"The Australian garment decoration market is at a crucial stage of maturity and development so our distribution agreement with ROQ comes at an important time," said Greg Stone, managing director, GJS.

"More frequently we are being asked by our customers for high-production, end-to-end systems, and integrated workflows. Our customers in the web-to-print space, and those with lucrative supply contracts are looking for the next step up in technology that will enable them to simply print, pack and post and ROQ has user-friendly solutions for each of these steps of the process.

"For example, the ROQ NOW features a completely in-line process and takes a garment from pre-treatment to final finishing in one touch and is capable of printing 200 photo-quality prints per hour, with a single operator. Another advantage is that it boasts world leading wash fastness being the only DTG system to pass Nike's rigorous wash testing benchmark.

"The addition of a ROQ dryer, either gas or electric, and ROQ packaging line enables the production process to be extended to include folding, packing, bagging and labelling. The answer to integrated, high-production, end-to-end printing that the market and our customers have been asking for," Stone concluded.
Australian screen printers can also get excited about this new distribution deal with ROQ's extensive range of automatic presses, hybrid screen/digital system and flash cure units also available under this new arrangement.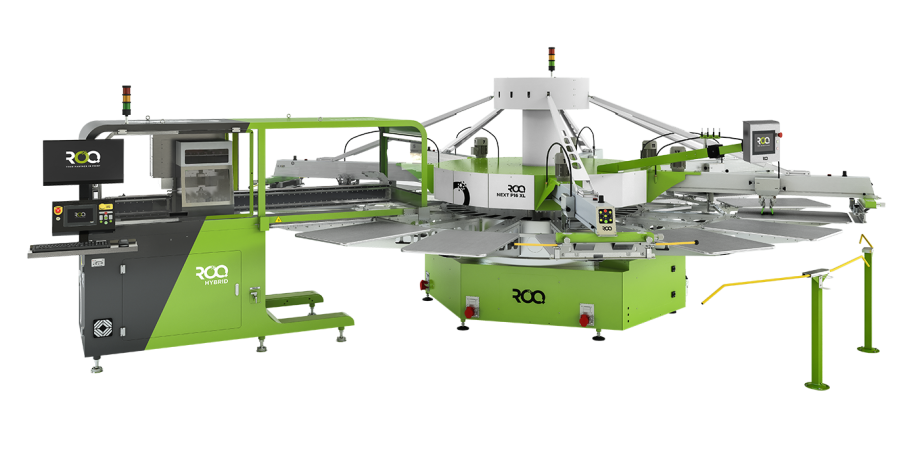 The market demand for ROQ's high-production print solutions is evidenced by two existing installations already in place in Queensland and a third installation that took place in Victoria in late September.
Sasa Zarkov, export manager for ROQ says that he only expects this market demand in Australia to increase.
"The interest that we are currently seeing in Australia is indicative of a maturing market, so it is perfect timing for ROQ to be partnering with GJS and for us to be working together to bring our innovative, reliable and user-friendly solutions to Australia coupled with GJS' renowned post-sales support and service."
ROQ's products are available now exclusively via GJS in Australia.
Video
About GJS
GJS is Australia's premier provider of solutions and services for the textile, promotional products, custom photo gift, sign and display industries. With over 44 years' experience, GJS supplies everything needed to start and operate a successful printing business including equipment, consumables, training and support. Headquartered in Revesby, NSW, and with additional teams located in Victoria and Queensland, GJS serves customers throughout Australia, New Zealand, and the Pacific Islands. For more information visit: gjs.co. GJS and the GJS logo are trademarks or registered trademarks of GJS. Other names are trademarks of their respective owners.