ROQ Printing Equipment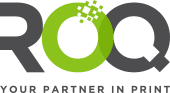 ROQ is the world's fastest-growing provider of innovative solutions for screen printing, DTG, garment packaging, and drying. ROQ's wide range of high-quality machines and accessories are available exclusively through GJS in Australia.
Drying
Tunnel dryers and flash curers and ovens for your print products.
Garment Packaging
Automatic t-shirt folding, t-shirt bagging, garment packaging and labelling solutions.
Direct to Garment DTG Printers / Garment Printers
Direct to garment printers, also known as DTG printers and digital garment printers can print directly onto textiles and garments using specialised inkjet technology.
Direct to Garment DTG Printers / Pre-Treatment Machines
Pre-treatment is a critical step in the garment printing process, important for ensuring the fibres of the garment stay flat and smooth and allowing the white ink to set properly, giving you vibrant prints. GJS has a range of Pre-Treatment machines for any level of production.
Heat Transfer Presses / Large Format & Automatic Platen Heat Presses
Typically used for producing individual pieces, platen heat presses use a heated platen to press flat or rigid pieces such as cut apparel, ceramics, wood, metals and more. For increased production, shuttle platen presses utilise two workspaces with a single heated platen, allowing you to prep your product on one surface, while you are pressing another product on the second surface, reducing production time!
27 Products Found
Customer

Testimonials
"

Thanks again for your help along the way Michael. I know it's an almost zero margin sale for you compared to decent sales, so I appreciate you treating it like a decent sale none the less. Very professional.

Dean, WF Plastics
Why Choose GJS

Remote technical support
If you have a problem with a computer setting or issue with your artwork, the GJS Support Team can remotely connect to your PC or MAC through the internet to see what is going wrong. It means that any small issue can be resolved quickly without the need for an onsite call. Simply have the
GJS Print Support
utility downloaded on your computer.