Our Direct-To-Film event is back!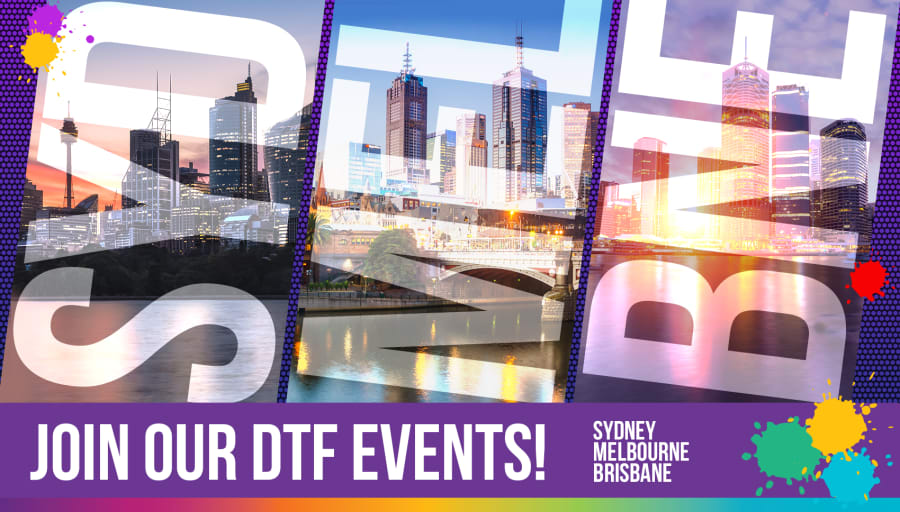 SYDNEY, Australia - March 16, 2023
Direct-to-Film (DTF) printing continues to be the hottest topic in the print industry in 2023. If you're doing it already and want to see the latest products and processes, or if you just want to see what all the hype is about, these events in Sydney, Melbourne and Brisbane in April are for you!
A lot has changed in the world of direct-to-film (DTF) printing since GJS launched its DTF solution 12 months ago. So we're bringing this event back, new and improved with the latest advancements in DTF printing technology.
Already doing DTF transfers? Attend and learn all about the latest and greatest equipment and supplies in the market and learn how you can master DTF printing.
Haven't adopted DTF printing yet? No need to worry! This event also covers all the basics you need to know to get started with the print process including what equipment you need and how to use it.
Follow the link below to learn more and register for this event!
About GJS
GJS is Australia's premier provider of solutions and services for the textile, promotional products, custom photo gift, sign and display industries. With over 44 years' experience, GJS supplies everything needed to start and operate a successful printing business including equipment, consumables, training and support. Headquartered in Revesby, NSW, and with additional teams located in Victoria and Queensland, GJS serves customers throughout Australia, New Zealand, and the Pacific Islands. For more information visit: gjs.co. GJS and the GJS logo are trademarks or registered trademarks of GJS. Other names are trademarks of their respective owners.