What is Direct to Film (DTF) Printing?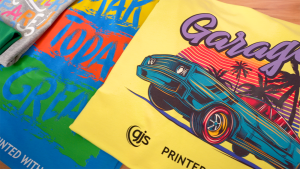 Direct-to-Film printing, also known as DTF printing, utilises a garment printer to create film transfers which can then be applied to a large variety of substrates, including those that are traditionally challenging do decorate, such a polyester.
Direct-to-film (DTF) printing is a heat-transfer based print process. The process begins by printing designs onto a transfer film, which is then covered with a thermo-adhesive powder and transferred with a heat press to the final substrate.
Created especially for the high demands of production printing, GJS' direct-to-film (DTF) printing solution utilises either a Brother or Epson direct-to-garment (DTG) printer to create the film transfers. If you have one of these DTG printers, then you already have a Brother or Epson DTF printer!
Unlike other systems available that use a desktop inkjet printer designed for office paper printing, GJS' direct-to-film (DTF) solution ensures high quality results by utilising garment printers that have been designed especially to work with textile inks and garments.
Direct-to-Film (DTF) transfers can be applied to a multitude of fabrics (including polyester) in addition to garment colours that are traditionally difficult to decorate such as blue, green, red, and yellow.
See our extensive range of DTF supplies
DTF printing applications
Simple steps to success
1

Create and design

Design your artwork on a computer

2

Print to film

Using a garment printer, print your design directly onto the DTF film

3

Apply powder

While the ink is still wet on the printed film, apply the DTF adhesive powder

4

Cure film

Using a heat press, tunnel dryer or DTF oven to cure the ink to bond it to the DTF film

5

Transfer design to garment

Using a heat press, transfer and press the DTF print to the garment then peel away the film sheet

6

Finish

Place regular office paper over garment and press for three seconds to remove excess powder (if needed)
What's the difference between DTF printing and DTG printing?
While DTF printing and DTG printing have very similar applications and require similar equipment, by adopting a DTF printing solution into your workflow you can enjoy benefits such as:
How easy is it to create a DTF print?
What do I need for a DTF print solution?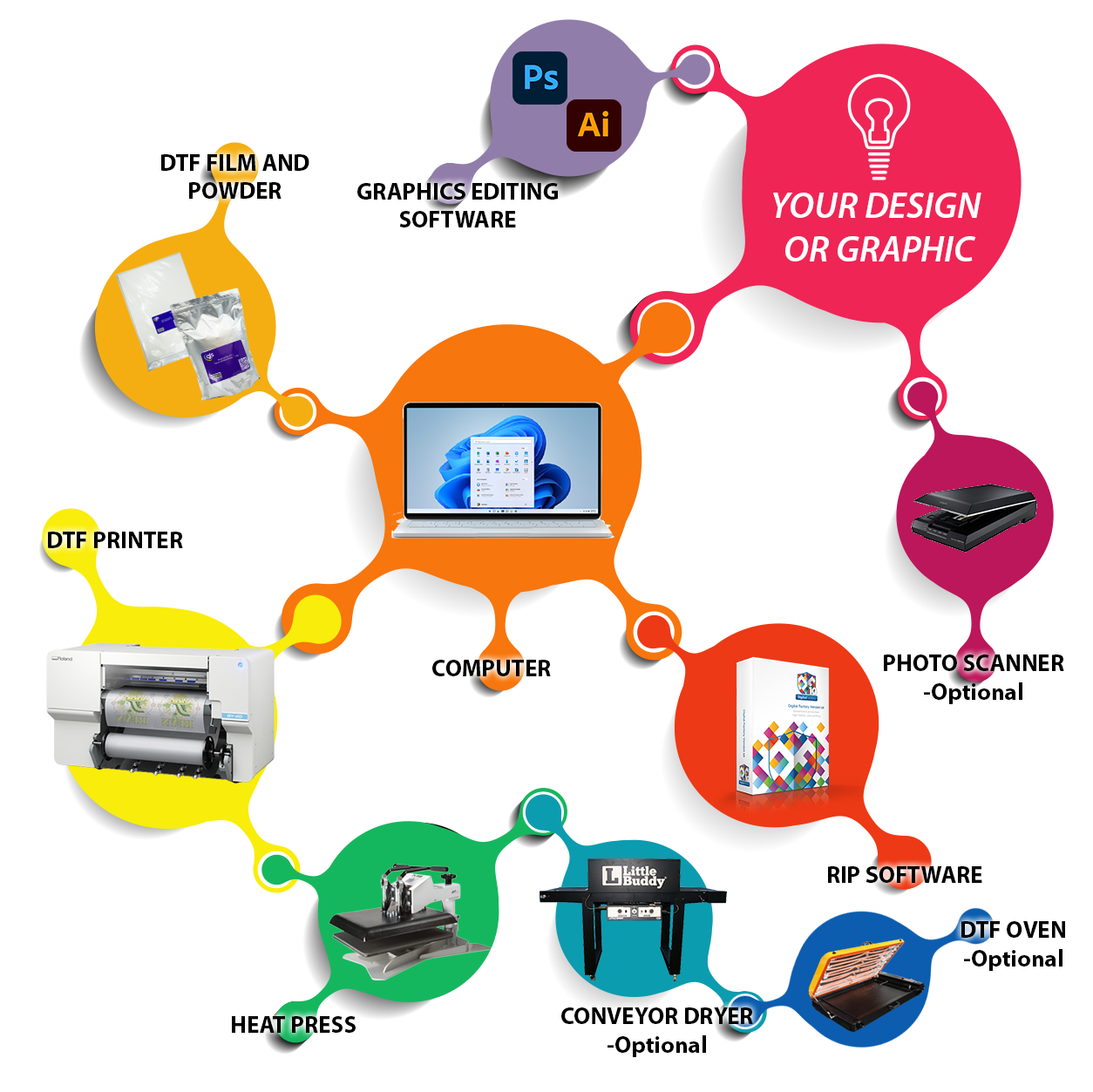 We've even made getting started easier for you with our carefully curated DTF starter kits!
How much does it cost to print a DTF shirt?
| Expense | Cost |
| --- | --- |
| T-Shirt | $5.00 |
| Ink | $1.74 |
| Film | $0.98 |
| Powder | $0.17 |
| Labour | $0.65 |
| Maintenance | $0.40 |
| Total | $8.94 |
| Average Sell Price | $30.00 |
| Profit | $21.06 |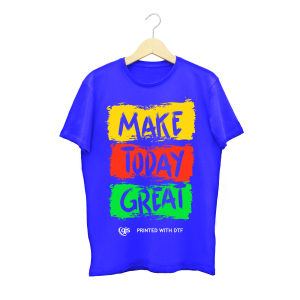 * Logo size: 68x 100mm. Powder usage: 3g at A3. Image has large coverage. All prices exclude GST.
What is the return on investment (ROI) of a DTF print solution?
Using the below points as an example you can potentially break even after just 10 months!
Direct-to-Film starter kit value: $29,900
Printing: 8 single-sided shirts a day for 5 days every week
Average sell price: $30.00 each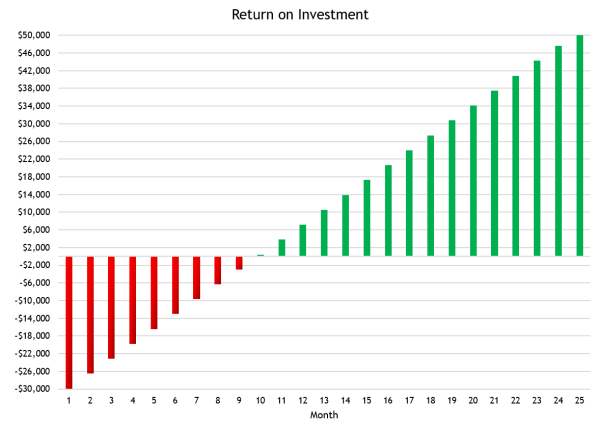 * Estimates only and does not take into account your personal situation, overhead expenses and other variable costs. Please conduct your own calculations. These figures are provided for informational purposes only, GJS makes no warranties, expressed or implied in these figures. Consumable costs are correct at time of quote however are subject to change. All prices exclude GST.
Want to learn more? Watch our DTF 101 webinar
Further information
If you require any further information on this solution please click the button below and complete the form.