GJS launches DTF printing solution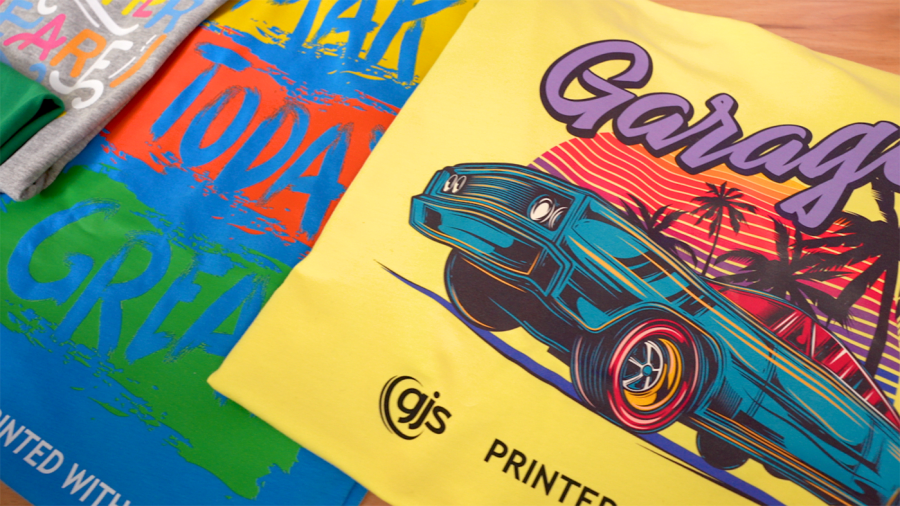 SYDNEY, Australia - March 28, 2022
GJS today announced the availability of its direct-to-film (DTF) printing solution. The GJS solution, which utilises either a Brother or Epson garment printer to create the film transfers, will enable printers to decorate traditionally challenging substrates such as polyester.
Direct-to-film, or DTF printing, is a relatively new heat-transfer based print process whereby digital decorators print designs onto a transfer film, which is then covered with a thermo-adhesive powder and transferred with a heat press to the final substrate.
"DTF is arguably the hottest topic in the print industry at the moment, and after extensive research, development and testing we are excited to be bringing our own DTF printing solution to the Australian market," said Greg Stone, managing director, GJS.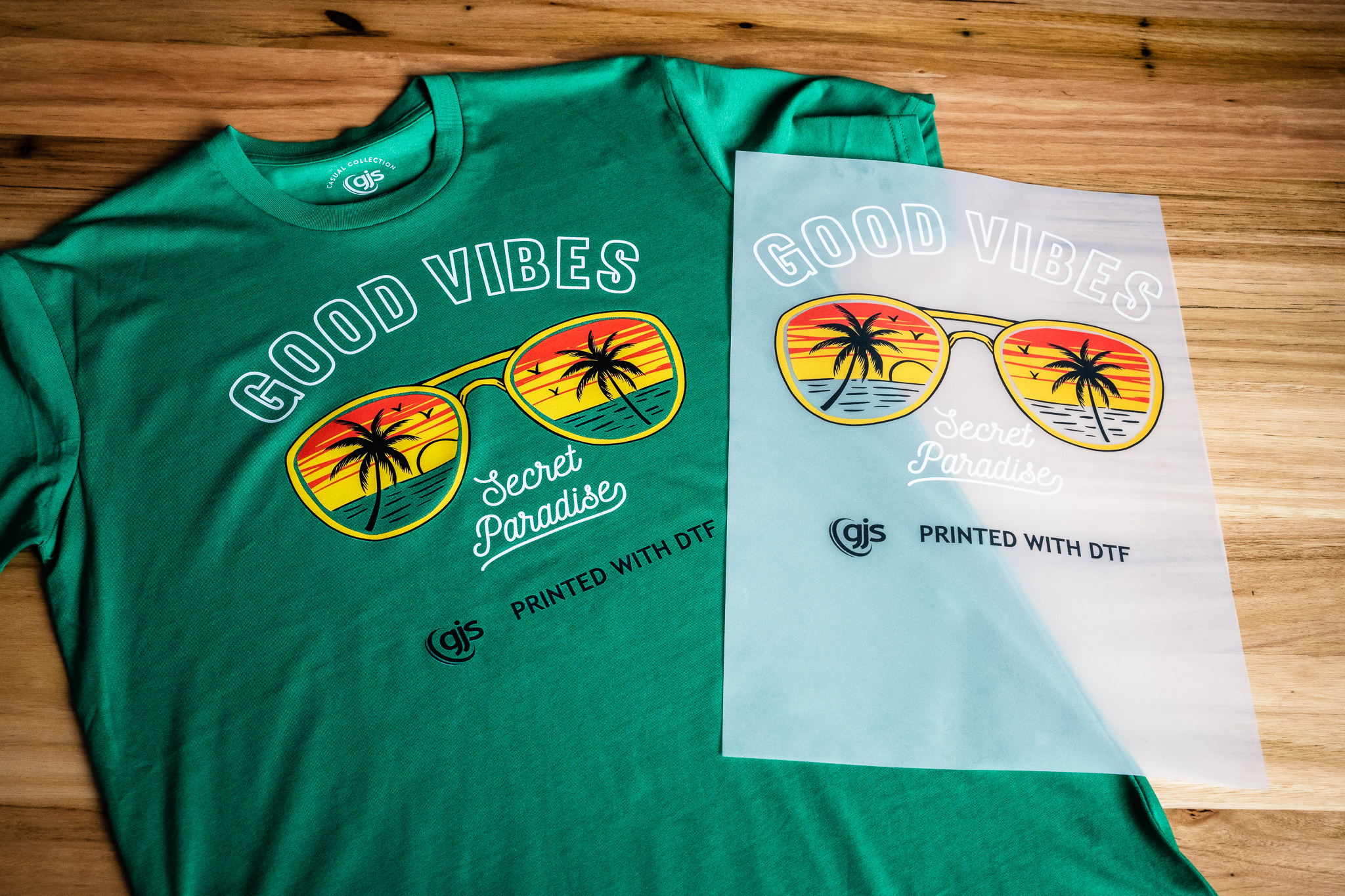 Created especially for the high demands of production printing, GJS' DTF printing solution utilises either a Brother or Epson garment printer to create film transfers that can be applied to a multitude of fabrics (including polyester) and garment colours that are traditionally difficult to decorate such as blue, green, red and yellow.
"Whilst there are several different ways in which you can produce film transfers with existing printing technology, we believe that the pairing of our DTF solution with existing DTG print technology will deliver a familiar experience and workflow, with the performance and results that our customers and their customers will expect from a truly industrial print process.

"Placing a garment printer at the centre of our solution also means that we have an extensive customer base that will be able to immediately access this new way of printing without any additional hardware investment, and because the process works on almost any fabric, including polyester and nylon, these customers will be able to truly maximise their printer's profitability," Stone added.
GJS' solution promises to deliver brighter and more vivid prints than other DTF solutions due to the high-capacity film sheets that are used in the process and has the added benefit of allowing digital decorators to print hard to reach areas, such as neck labels, cap brims and more.
"We are lucky to have already had the opportunity to trial GJS's DTF printing solution and are super impressed with the quality and ease of the process. The lower ink cost, along with lower labour costs will be a great help for our business moving forward. We see DTF as being a major addition to our business with no additional capital investment," said Grant Findlay, director and head graphic designer, On Print.

"The ability to print any design with our existing Brother GTXpros makes us excited. We see the DTF printing, in many cases taking the place of heat transfers. We can now offer any print with vibrant colours onto polyester garments, this opens up a whole new world for us.

"The other advantages we can see are no more pre-treatment marks and the ability to have a superior print onto our cotton-polyester blends, especially fleece. This, in turn, lets us offer our clients a cleaner, brighter print that represents their brand to its fullest," Findlay concluded.
Direct-to-Film (DTF) matt coating film and Direct-to-Film (DTF) thermo adhesive coating powder are available now. Direct-to-Film (DTF) starter kits are also available now.
GJS Direct-to-Film (DTF) printing solution-first look!
About GJS
GJS is Australia's premier provider of solutions and services for the textile, promotional products, custom photo gift, sign and display industries. With over 43 years' experience, GJS supplies everything needed to start and operate a successful printing business including equipment, consumables, training and support. Headquartered in Revesby, NSW, and with additional teams located in Victoria and Queensland, GJS serves customers throughout Australia, New Zealand, and the Pacific Islands. For more information visit: gjs.co. GJS and the GJS logo are trademarks or registered trademarks of GJS. Other names are trademarks of their respective owners.