GJS celebrates 40 successful years of business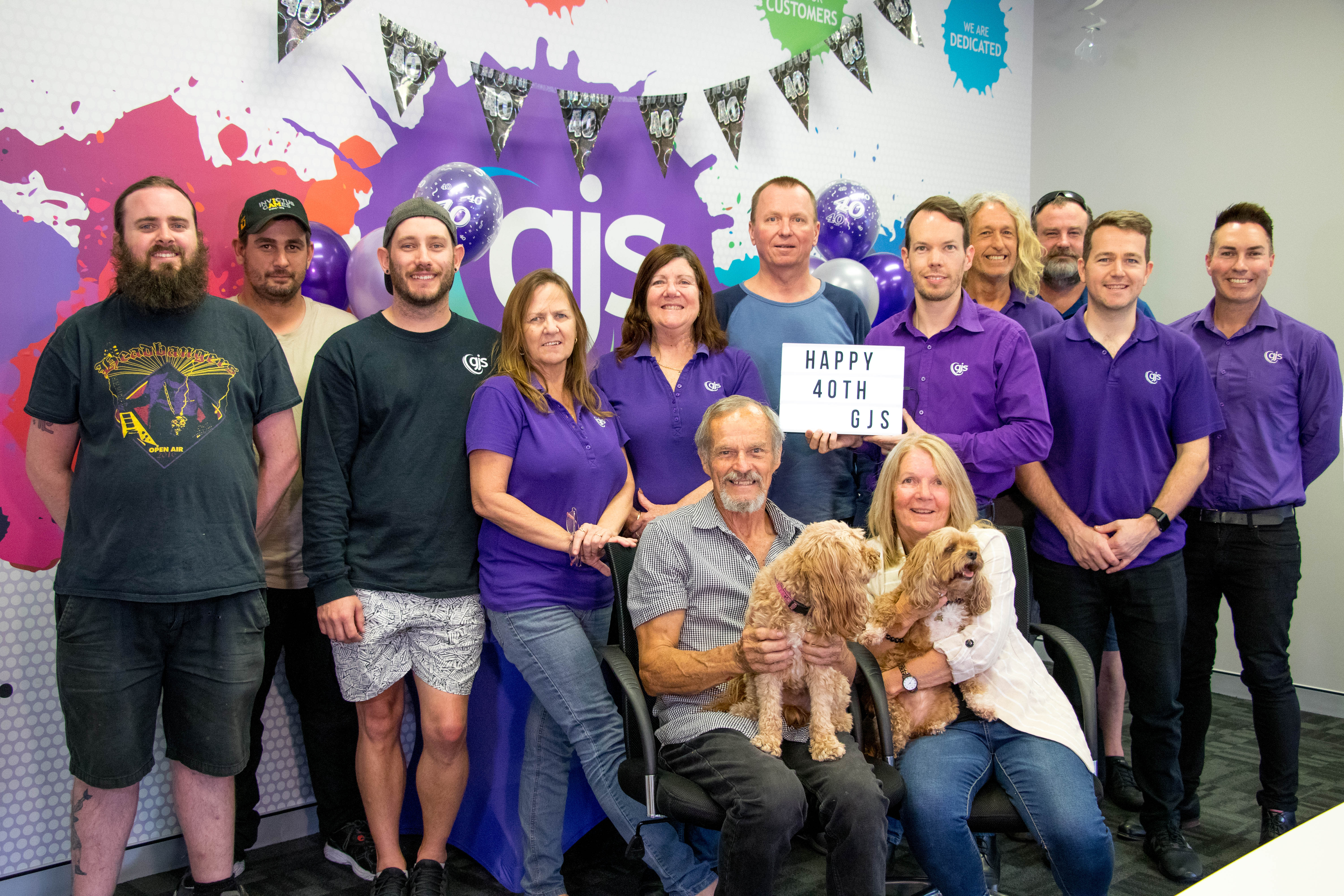 SYDNEY, Australia - November 12, 2018
GJS this month celebrates 40 successful years in business, having grown to become Australia's premier provider of solutions and services for the textile, promotional products, custom photo gift, sign and display industries.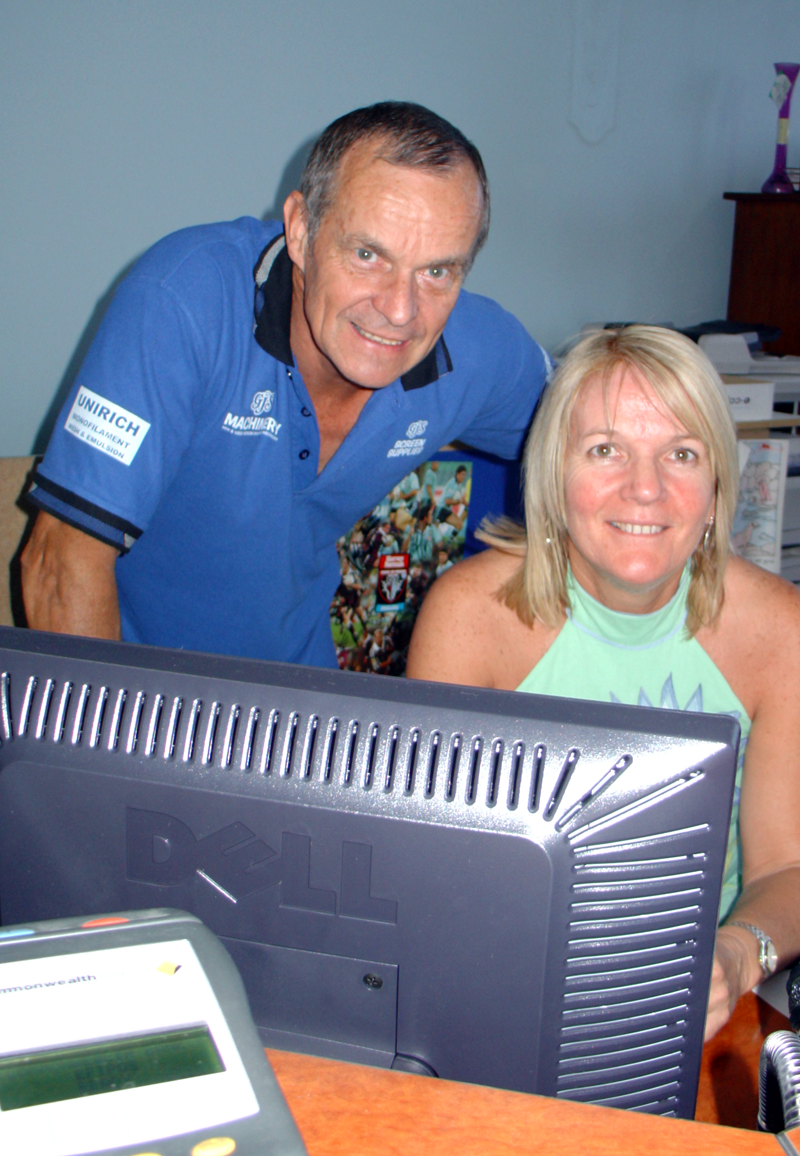 GJS plans to celebrate the milestone birthday in style with surprise and delight activities for both customers and staff including a special surprise flash birthday sale this week.
GJS was founded by Graham John Stone in 1978 after he returned from active service in the Vietnam war. During his deployment, Graham utilised his printing skills for the creation and dissemination of strategic allied communications as well as aerial photography. Upon returning to Australia he continued with his passion for print and began reconditioning and selling used screen printing equipment.
Under Graham's guidance, together with his wife Sharon, the business took off quickly and GJS was soon manufacturing its own screen printing equipment to keep up with demand. Production continued at an exponential pace and in 1987 GJS was manufacturing some of the world's largest screen printing machinery, including the AUSJET 5000 jumbo dryer.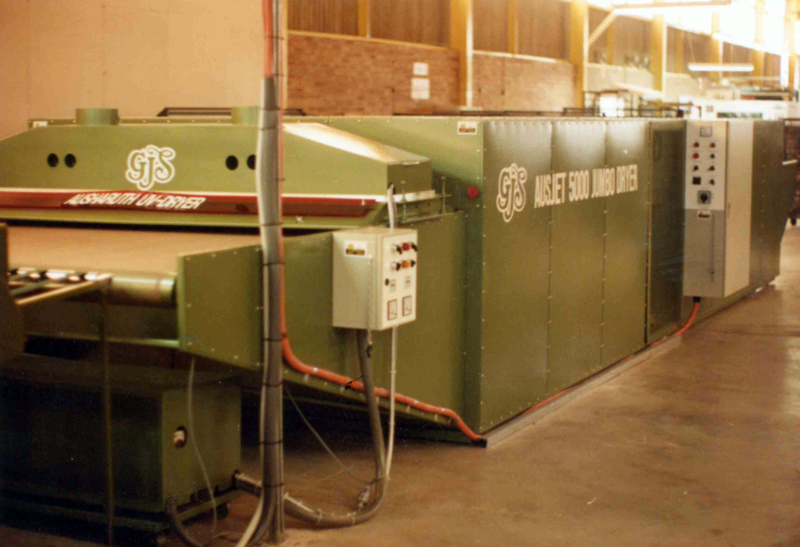 After two decades of dominance in the screen printing space, in 1999 GJS went online with the Australian print industry's first website and e-commerce platform and has continued to lead the way in digital and social innovation ever since, with more engaged online audiences than all its competitors.
"Digital is in our DNA and always will be," said Greg Stone, who took over from his father as managing director of GJS in 2012. "Very early in its introduction to the market we identified digital decoration and customisation as the way forward and have strived to bring the best innovations and technologies to market for our customers.

"From identifying dye sublimation as an emerging trend and growing to become the country's largest supplier of the technology, to helping Brother Australia bring to market its first direct-to-garment printer, GJS has always had a measure of what the next big thing will be in digital decoration," added Greg.
GJS has developed a business model that fuses together m odern technology and solutions whilst still maintaining a focus on old- school customer service and support. It is a model that resonates with its customers with literally hundreds of positive reviews and testimonials online.
In 2015 it launched its first national series of Roadshow events, steering away from the traditional trade-show model with the goal of getting closer to its customers and add extra value to their businesses.
Just this year, GJS launched its very own knowledge base and 'Creator Community' to bring together digital decorators and share best practice. Now featuring more than 800 articles, how-to guides and instructional videos, the GJS knowledge base and Creator Community has become the go-to place for digital decorators Australia-wide.
In the last five years GJS has doubled its headcount with the appointment of additional team members in New South Wales and new teams in Queensland and Victoria and has set a strategic goal of doubling this headcount again in the next three to five years.
"There's no other organisation better placed to lead the digital decoration and customisation revolution than GJS.

"Our focus remains firmly on being our customers' trusted partner by providing them with innovative solutions that help them reach their potential. These symbiotic relationships that we continue to build are not only securing the future of our customers' businesses and our own, but the digital decoration industry itself," Greg concluded.
Video
About GJS
GJS is Australia's premier provider of solutions and services for the textile, promotional products, custom photo gift, sign and display industries. With over 41 years' experience, GJS supplies everything needed to start and operate a successful printing business including equipment, consumables, training and support. Headquartered in Revesby, NSW, and with additional teams located in Victoria and Queensland, GJS serves customers throughout Australia, New Zealand, and the Pacific Islands. For more information visit: gjs.co. GJS and the GJS logo are trademarks or registered trademarks of GJS. Other names are trademarks of their respective owners.