Metamark MD5A High Performance Digital Vinyl with METAScape System
Metamark MD5A high performance vinyl features the 'METAScape' adhesive system, offering ease of application by providing air with an exit route from under the graphic.
It makes for faster, trouble free application of larger graphics onto smooth, flat or slightly curved surfaces. It provides outstanding print results on Solvent, Eco Solvent, UV and Latex printers.
Metamark MD5A-B Blockout vinyl combines these features with a grey pigmented solvent-based adhesive to provide increased opacity and aid in preventing the substrate colour showing through.
Metamark's high performance 70 micron white face film with its distinctive coating technology produces outstanding print performance on Solvent, Eco Solvent, UV and Latex printers.
.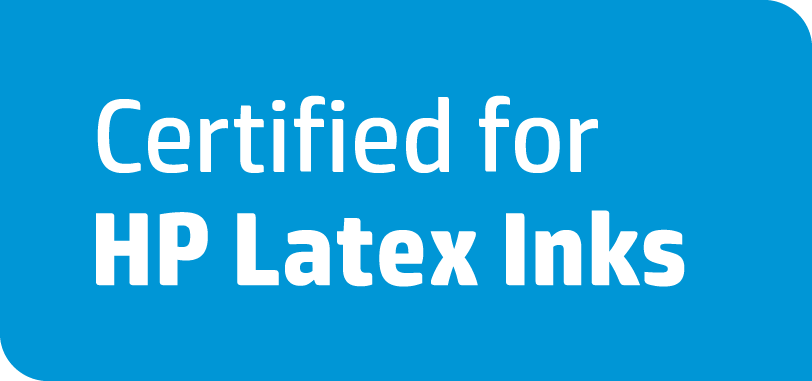 Order
Customer

Testimonials
"

I contacted this company a few months back because I was concerned at the amount of fly-by-night stuff that seemed to be available via e-Bay and I did not want to get burned, so looked for an established business. I have found GJS and in particular Greg excellent to deal with. I lobbed on their doorstep unannounced after talking to Greg via email and phone and said I wanted to buy an intermediate kit. It turned out they did not have a 1410 printer in stock so Greg immediately said he would up-grade to the next level 7 colour machine at no extra cost. We had some teething troubles with the printer which - may have been my fault. However there was never a suggestion of this and Greg replaced the printer with a new one without question. Now that we are up and running, I am very happy with the equipment. Note I up-graded to a Geo Knight mug press which now seems to have been the right decision as I think the horizontal loading of this machine definitely has benefits over the GJS one. Note this was Greg′s recommendation but only when I asked him which one he would prefer to use. In short, I would say that you can go ahead and by from GJS without fear that you will be left in the lurch or ripped off by them.

Ian Bamford
"

Amazing support and responses. Thanks so much, Nothing ever seems a problem to you guys and that is brilliant! Thanks Greg!

Linda Halcombe
Why Choose GJS

We will never compete with you
There are some distributors who both sell to their customers and simultaneously compete with them by offering printing services. GJS understands this is a clear conflict of interest and that is why it is company policy to never compete with you, our valued customer.
Last Updated
Monday, 12 November 2018
Further Information
If you require any further information on this product please click the button below and complete the form.