GJS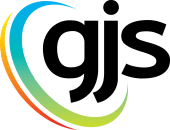 Adding PolySubTM to your mix of product offerings allows you to provide safe, durable polymer sublimation mug for use at swimming pools, outdoor cafes, coffee shops, patios, boats, marinas and any other place where breaking a ceramic or glass mug would cause a serious safety hazard. Along with the durability, it is light weight which makes it ideal for use by children and the elderly.
At 1/3 the weight of ceramics, you'll save on freight and never have another broken mug in transit!
The bright white finish provides more brilliant colour transfer with high contrast possible in sublimation reproduction.
The sublimation dye penetrates the surface of the polymer. This protects the image from scratching and chipping even after years of dishwasher use. PolySubTM is also a better insulator than glass or ceramic which offers greater temperature stability.
It is recommended you use the aluminium insert tool for all mug presses to prevent mug distortion.
Order
Related Documents
& Links
Customer

Testimonials
"

Any phone dealings I have had have been very professionally handled and it has never been too much trouble to either double check what stock is actually on hand, or any new purchases with equipment that I may be contemplating I have been very satisfied with the level of help we have received. Even after numerous calls on a particular product it has never been too much trouble to pass on information. Running a print shop business in country South Australia it is always difficult to get the rignt information regarding products as we don′t get to look at the product in the flesh. Great service guys!

Kelvin Ruge
"

Staff are experts in their fields not guess-perts.

Steve Geard
Why Choose GJS
Last Updated
Monday, 4 June 2018
Further Information
If you require any further information on this product please click the button below and complete the form.