Roland DG VersaUV LEF-12i Benchtop UV Flatbed Printer
The VersaUV LEF-12i delivers Roland DG's unparalleled UV printing capabilities, facilitating direct printing on a vast array of substrates and even three-dimensional items, including pens, golf balls, awards and more.
By adding white and clear to the standard CMYK inkset, the VersaUV LEF-12i can create unique 3D textures and dimensional effects on objects of any colour.
A Clear (gloss) ink option enables spot gloss or matte finishes and highly unique embossed effects. While the white ink option allows printing white as a spot colour or as a flood behind CMYK on dark backgrounds and clear materials.
Feature Summary
Prints CMYK plus White and Clear Coat directly on a wide variety of substrates, including three-dimensional items
Long-lasting UV LED lamps are safe, energy efficient and generate minimum heat
Advanced ECO-UV inks are instant-drying and flexible so they won't crack
White ink is ideal for producing rich, dense color graphics on clear and metallic substrates
Clear Coat produces matte or gloss finishes and improves scratch and chemical resistance and outdoor durability
Patent-pending Automatic Ink Circulation System minimizes wasted ink
Includes Roland DG VersaWorks Dual RIP software, featuring the Roland DG Color System for spot color matching, Variable Data Printing, the Roland DG Texture Library, and much more
Maximum work area: 305x280mm Wide and 100mm thick (12" x 11" x 4")
Optional RotaPrint attachment available for printing directly to bottles and other cylindrical objects
Order
Product Specifications
Model
VersaUV LEF-12I
Printing method
Piezoelectric inkjet / Table feed system
Acceptable media
Width
Maximum 335 mm (13.2 in.)
Depth
Maximum 310 mm (12.2 in.)
Thickness
Maximum. 100 mm (3.94 in)
Weight
Maximum 5 kg (11 lbs)
Printing area
Maximum 305 x 280mm (12x11 in.)
Ink cartridges
Type
Roland DG Eco-UV inks
Capacity
6 cartridges - 220 ml (± 5 ml)
Colours
6 colors (Cyan, Magenta, Yellow, Black, White and Clear Coat)
Configuration
C,M,Y,K,ClearCoat,Wh
Ink curing unit
Single UV LED Lamp
Printing resolutions
Maximum 1440x720 dpi
Distance accuracy when printing
Error of less than ± 0.3 % of distance traveled, or ± 0.012 in (0.3 mm), whichever is greater
Interface/Connectivity
Ethernet (10 BASE-T / 100 BASE-TX, automatic switching)
Power-saving function
Automatic sleep feature
Power supply
Volatage and frequency
AC 100 to 240 V ± 10%, 50/60 Hz
Required power capacity
Maximum 1.8 A
Power consumption
During operation
Approximately 156 W
Sleep mode
Approximately 16.7 W
Acoustic noise level
During operation
60dB (A) or less
During standby
49dB (A) or less
Outer Dimensions
998 (W) x 867 (D) x 546 (H) mm
(39.3 x 34.2 x 21.5 in.)
Weight
85 kg (187.4 lbs)
Environment
Power on (*2)
Temperature 20° to 32°C: (68° to 90°F) (22°C [72°F] or more recommended),
Humidity: 35 to 80% (no condensation)
Power off
Temperature: 15° to 40°C (41° to 104°F),
Humidity: 20 to 80% (no condensation)
Included items
Power cord, adhesive sheet, software RIP (Roland DG VersaWorks™), user documentation
Warranty
All new equipment is covered under a 12 month warranty and we also provide you with complete peace of mind by offering a 7 day money back guarantee!
Related Documents
& Links
Customer

Case Studies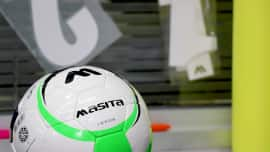 With two Roland VersaSTUDIO BN-20's powering production, Melbourne-based sporting apparel business Masita is kicking goals in the local sporting community by providing speedy service, bespoke customisation and good old-fashioned customer service.
Product Reviews
"

I don't think there is much more you can do to improve your service. Ian was great during the purchasing and shipping stage, always there to answer questions. Frank was very easy to get along with and had a very professional way of training but kept things in layman's terms and was easy to follow and understand. The purchase, delivery, installation and training went very well. Kelly is a pleasure to talk to on the phone and promptly follows up on inquiries, orders and questions that I may have.

Paul Shelton

@

Halfcut N Print
Why Choose GJS

Experience
We have over 40 years experiencing supporting customers in the printing industry.
Further Information
If you require any further information on this product please click the button below and complete the form.