Vinyl Cutters & Plotters
Digital Printers & Cutters / Vinyl Cutters & Plotters
Vinyl cutters and plotter are used to produce weather-resistant signs, posters, and billboards using self-colored adhesive-backed vinyl film that has a removable paper backing material. The vinyl can also be applied to car bodies and windows for large, bright company advertising and to sailboat transoms.
3 Products Found
Customer

Case Studies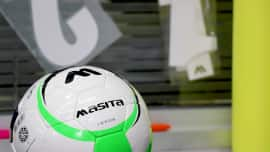 With two Roland VersaSTUDIO BN-20's powering production, Melbourne-based sporting apparel business Masita is kicking goals in the local sporting community by providing speedy service, bespoke customisation and good old-fashioned customer service.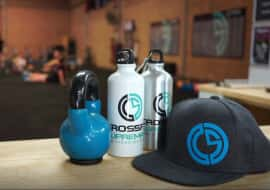 Crossfit Supremacy is a Crossfit gym located in Padstow, NSW. Working with GJS, it recently brought its branding and promotional product printing in-house and can now create hundreds of customised products for its members.
Customer

Testimonials
"

Our main dealings have been with Graham & Joe (ex GJS) & we have always had information relayed that was spot on to the point & most useful. I am yet to meet Greg but if he is as enthusiastic as Graham is the screen printing industry is in good hands for a long time to come...keep up the good work guys.

Rob Lloyd
"

I really wanted to reply today to let you know just how I continue to be impressed with your service. I had ordered some keyrings from another company, I am fairly new to sublimation so of course wanted to test out what else was available to me. These keyrings were for a customer of mine. Well lets just say that there were issues with my order. So very late last night I decided I would order replacement keyrings from GJS Machinery, which I did. The order for my customer had to go out today and I was a little stressed last night as to how I was going to tell them that they now would have to wait another day. That was until this morning when my order from GJS arrived, my customer′s keyings have still been supplied today as they were meant to be. I will now be using GJS as my main supplier of sublimation blanks and will think twice about stocking anything in my business that you dont supply. Thank you again for a wonderful service that is so quick and reliable. It is rare these days to find companies that provide such excellent service.

Korrine Miller
Why Choose GJS

Remote technical support
If you have a problem with a computer setting or issue with your artwork, the GJS Support Team can remotely connect to your PC or MAC through the internet to see what is going wrong. It means that any small issue can be resolved quickly without the need for an onsite call. Simply have the
GJS Print Support
utility downloaded on your computer.