Vinyl Cutters & Plotters
4 Products Found
Digital Printers & Cutters / Vinyl Cutters & Plotters
Vinyl cutters and plotter are used to produce weather-resistant signs, posters, and billboards using self-colored adhesive-backed vinyl film that has a removable paper backing material. The vinyl can also be applied to car bodies and windows for large, bright company advertising and to sailboat transoms.
4 Products Found
Customer

case studies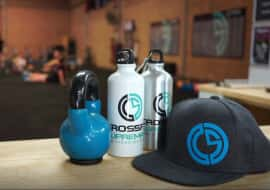 Crossfit Supremacy is a Crossfit gym located in Padstow, NSW. Working with GJS, it recently brought its branding and promotional product printing in-house and can now create hundreds of customised products for its members.
Related Products, Categories, Documents & Links
Customer

Testimonials
"

It has always been a pleasure to deal with GJS, the staff are wonderfully knowledgeable and always super helpful. There has been several occasions in which we have known what we wanted, but been unsure about how to get it. And GJS has stepped up, pointed us in the right direction and promptly supplied what was required. Good on ya GJS !

Shaun Aston @ Coiltek
"

We commenced wide format sublimation operations in 2010. GJS Machinery supplied the equipment and service for our operations. We are pleased to recommend GJS Machinery to any business. They have provided us with excellent service, even under difficult and unusual circumstances. Every call and email enquiry we have made has been followed up professionally and swiftly. We would be more than happy to verify this recommendation to anyone contacting us directly.

Terry Sheean & Keryl Smith
Why Choose GJS

Experience
We have over 37 years experiencing supporting customers in the printing industry.