Vinyl Cutters & Plotters
Digital Printers & Cutters / Vinyl Cutters & Plotters
Vinyl cutters and plotter are used to produce weather-resistant signs, posters, and billboards using self-colored adhesive-backed vinyl film that has a removable paper backing material. The vinyl can also be applied to car bodies and windows for large, bright company advertising and to sailboat transoms.
3 Products Found
Customer

Case Studies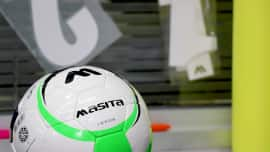 With two Roland VersaSTUDIO BN-20's powering production, Melbourne-based sporting apparel business Masita is kicking goals in the local sporting community by providing speedy service, bespoke customisation and good old-fashioned customer service.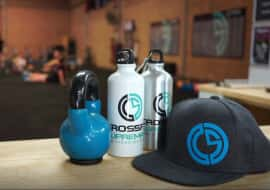 Crossfit Supremacy is a Crossfit gym located in Padstow, NSW. Working with GJS, it recently brought its branding and promotional product printing in-house and can now create hundreds of customised products for its members.
Customer

Testimonials
"

I have to say, the service and support from GJS is faultless, and frankly, it beats any other supplier that I have come across. When I compare what the GJS crew delivers, compared to say, a large manufacturer and supplier of design oriented equipment, it begs the question..."why can't all companies be this dedicated and passionate about servicing their clients? Every call, without fail, gets a person on the other end of the line. Every support call, has a 100% rate of satisfaction, Every enquiry, if requiring a call-back, is processed within minutes...and the support crew actually know exactly how the products work." As well, every time I stuff up an order for a client....a very nice lady there forgives me :-)

Russell Cooper @ Techsoft
"

Michael Davies is very helpful, very knowledgeable...what he didn't know he found out for me.. logged in remotely to my computer and got everything happening thanks for your help

Jane Dinan
Why Choose GJS

We will never compete with you
There are some distributors who both sell to their customers and simultaneously compete with them by offering printing services. GJS understands this is a clear conflict of interest and that is why it is company policy to never compete with you, our valued customer.