Education Printing Solution
Print customised products in your school and on-demand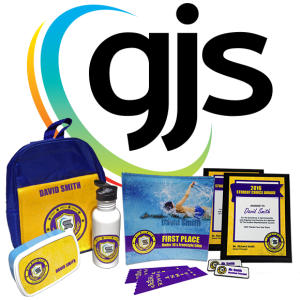 Imagine at your next sports carnival, instead of ribbons the winners and place getters receive a custom plaque with a high-resolution picture of themselves on the podium – printed on a beautiful piece of high-gloss metal.
Just picture your students wearing customised t-shirts for an event or graduation that they designed and printed themselves or when that visiting VIP arrives for assembly you can present them with a customised mug with their name and your school branding on it.
Literally hundreds of branding and promotional items can now be created on-site and in-house with a single desktop printing solution from GJS.
Bring your school branding in-house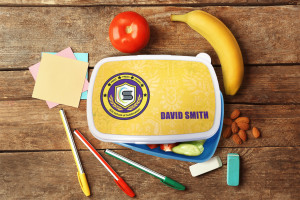 Much like the corporate world, a school's brand has inherent value. From reputation within the local community, to a communication of culture, excellence and in some cases exclusivity. A beautiful brand experience serves to attract potential students, instil pride as well as energise staff.
Unfortunately, for many schools, their branding doesn't extend beyond uniforms, signage and stationary. Most believe it necessary to order large quantities of branded promotional products offshore to meet expectations of budget approvers. This is no longer the case and savvy schools are embracing new digital printing technologies and bringing branding and the creation of promotional materials in-house.
One new printing method being used is called dye sublimation, which can be used to apply an image to specially coated ceramics, metals and polyester fabric. Dye sublimation can create many exciting opportunities for educational institutions, including the production of student awards, team/club t-shirts, plaques for sporting events, name badges for teachers, mugs for visitors and much, much more.
What is dye sublimation heat transfer technology?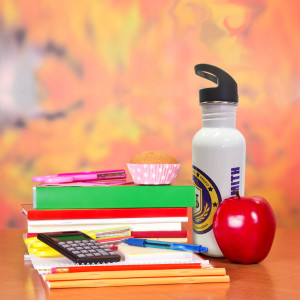 Dye sublimation is a method of applying an image to specially coated ceramics, metals and polyester fabric.
Sublimation ink is unique in its ability to convert from a solid to a gas without going through a liquid form. The conversion is initiated by heat and controlled with pressure and time. The high temperature - from a heat transfer press - opens the pores of the polymer and allows the gas to enter. When the temperature drops, the pores close and the gas reverts to a solid state. The print then becomes part of the polymer.
Hard items including ceramics and metals require a special coating to accept the sublimation inks. However, you do not need any coating on 100% polyester items such as mouse mats and 100% polyester fabric. We stock a wide range of pre-coated sublimation imprintables and t-shirts! Our high-quality dye sublimation ink has excellent colour brightness and produces brilliantly crisp transfers.
Easy as 1-2-3
1

Prepare

Design your artwork on a computer

2

Print

Print out the artwork onto dye sublimation paper using dye sublimation ink

3

Press

Use a heat press to transfer the image onto your substrate
How to sublimate a photo mug and flat product
Example sublimated flat customised trophy/award plaque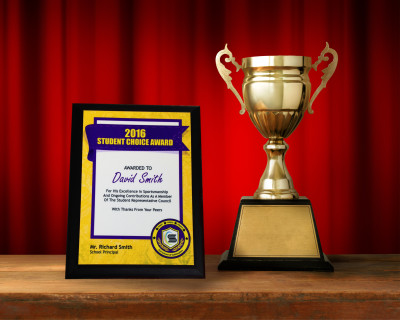 What do I need for dye sublimation?
See our extensive range of dye sublimation supplies
Can my school make money with this solution?
Absolutely! A dye sublimation solution can provide your school with an exciting new revenue stream―from fundraising, to fetes to special events, graduation gifts and much, much more!
And the margins on personalised products can range from 100% to more than 1000% depending on the quality and novelty of the printed product. The only limit is your creativity and imagination!
How much money could my school be making?
Schools can enjoy healthy margins on personalised products that are sold to students, parents, or the local community. Below is a selection of products showing the approximate production costs and the possible sell price.
Selling Price
Gross Profit
Product
Production Cost
Lowest
Highest
Lowest
Highest
Coffee Mugs
 $3.02
 $15.00
 $30.00
 $11.98
 $26.98
Tote Bags
 $2.95
 $13.00
 $29.00
 $10.05
 $26.05
Mouse Mat
 $2.61
 $15.00
 $25.00
 $12.39
 $22.39
Coasters - Set of 4
 $3.86
 $20.00
 $25.00
 $16.14
 $21.14
Name Badge
 $1.30
 $8.00
 $20.00
 $6.70
 $18.70
Photo Panel - 20x25cm
 $8.18
 $30.00
 $80.00
 $21.82
 $71.82
Plaque - 18x22cm
 $6.92
 $20.00
 $45.00
 $13.08
 $38.08
Key Ring
 $1.50
 $7.00
 $15.00
 $5.50
 $13.50
Photo Slate - 12x22cm
 $7.35
 $20.00
 $50.00
 $12.65
 $42.65
Pricing and calculations are correct at time of publishing based on research conducted by GJS and are subject to change without notice. Production costs will vary based on your printer, coverage and volume of stock you purchase in. Please conduct your own research.
Customise the curriculum with dye sublimation
The desktop footprint of the solution means that it can have multiple uses in an education setting. From the creation of customised products for staff and faculty members in the back office, to integration into the curriculum of many subjects such as Design and Technology, Industrial Technology, Information Processes and Technology, Textiles and Design, Visual arts and many more. Students could be printing customised mouse pads in one class, and bespoke t-shirts for an school fashion parade in another – the possibilities are endless.
Customer

Case Studies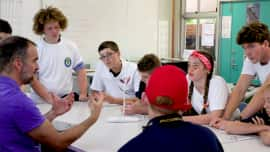 With STEM a huge focus for schools right around the country, students at Tamborine Mountain State High School are embracing advanced manufacturing methods such as dye sublimation to create amazing products and prepare themselves for a digitally diverse future workforce.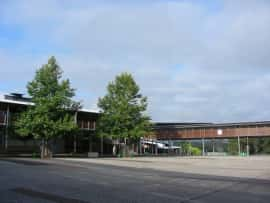 Established in 1956, Camden High School is a co-education school in the south west of Sydney providing public schooling to students from year seven to year twelve. The school has a teaching complement of 80 and the staff are constantly looking for new ways to innovate process and procedures via the implementation of new technology solutions.
School testimonial
"

If anyone wants to know if the system is cost effective and worth purchasing for an educational institution then the answer is a definite yes. We would highly recommend the dye sublimation solution from GJS to any school that would like to bring production of customised print products in-house and have the flexibility to print short run and one-off items on demand.

Adam McKeown - Deputy Principal from Camden High School
Further information
If you require any further information on this GJS' dye sublimation package for educational institutions, please click the button below and complete the form.
Education sublimation starter package
Sample printable product starter kit
We've included a selection of our most popular printable products in this solution to allow you to print samples, become familiar with the process and display the finished product at your school.
How to use CreativeStudio