Education Printing Solutions
Raise your grades and inspire your students with digital print technology and advanced manufacturing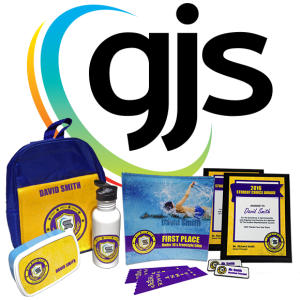 Set new benchmarks for your school's academic performance and inspire student creativity with a digital print solution that can integrate into multiple areas of the curriculum such as design technology, workshop, information technology, science, visual arts and more.
With competition for student mindshare and subject selection high, you need a way to inspire students to select subjects that will prepare them for the digital and advanced manufacturing jobs of the future.
So let your student's imaginations run wild with one of the digital print solutions below that will let them create thousands of products in the classroom, as part of the curriculum, or to promote the school itself.
Dye sublimation heat transfer technology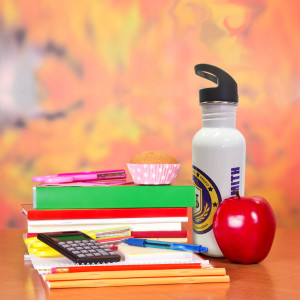 Dye sublimation is an easy entry point for educational institutions looking to integrate advanced manufacturing methods into the STEM curriculum, creative arts or as a personal branding solution for the school itself. Literally hundreds of different items can be created in the classroom with a single desktop dye sublimation solution.
Imagine not being locked into the creation of a single product line for an entire term and being able to guide students from design to completion of a product during a single class. All this, and more can be achieved when dye sublimation is introduced into the education environment.
Watch the video below to see how Tamborine Mountain State High School is taking its STEM program to the next level with a dye sublimation solution from GJS.
[VIDEO] Tamborine Mtn. State High School: taking STEM to the next level with dye sublimation
See our extensive range of dye sublimation supplies
Heat transfer vinyl technology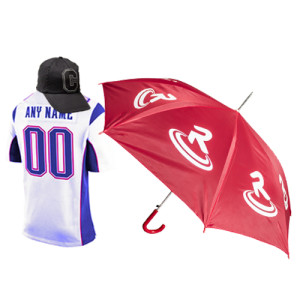 Heat transfer vinyl technology is another easy way for that schools can use advanced manufacturing to produce professional, personalised garments quickly, easily and very cost-effectively. Using just a computer, heat press and either a vinyl cutter or digital printer you can decorate just about any fabric or create amazing graphics transfers, stickers, logos and signage.
Heat transfer solutions are available in two solutions for schools. CAD-cut vinyl in perfect for single-colour creations such as text, logos and numbers for your school sporting team jerseys, or you can create more complex designs by applying multiple layers to a garment.
Add in a digital printer/cutter in conjunction with the heat press and students are then capable of creating high-impact, multi-coloured transfers. Let their imaginations run wild and push the boundaries of design that will be the talk of the school and have subject selection skyrocketing.
See our range of heat transfer vinyl solutions for schools
Direct to garment (DTG) printing technology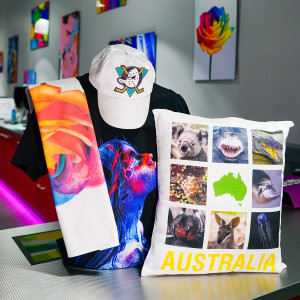 No matter the fashion of the day, a cool t-shirt is always a winner with kids of any age. So, if your cohort of students wants to create some kick-ass threads, or if you have some budding fashion designers in the classroom then a direct to garment (DTG) printing solution might be perfect for you.
But t-shirts are only the beginning, your students could be designing and creating caps, bags, pillows, home furnishings and even customised shoes!
Students can create garments for multiple curriculum subjects or use the technology to create items for school teams, fundraising, fetes and other promotional activities or for end-of-year celebrations and even schoolies week!
With the introduction of a direct to garment printing solution into your school, your students will literally become walking, talking advocates for your subject, helping to keep the subject front of mind with their peers.
See our range of direct to garment solutions for schools
UV direct printing technology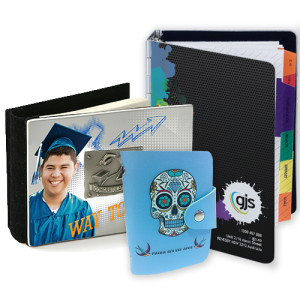 If your cohort of students really wants to push the boundaries and create pretty much anything, then you need a UV direct printing solution in your classroom. With the ability to print onto virtually anything from glass to golf balls, pens, phone cases, USB drives and drink bottles, you'll be able to bring advanced manufacturing to your school in a way that will capture the minds of both current the future students.
As one of the most environmentally friendly print processes, UV direct printing can also help you meet your green commitments, without compromising student creativity and output.
The UV ink is cured using a photomechanical process, eliminating VOC's (Volatile Organic Compounds). Printing with UV allows students to work in a cleaner and safer environment with zero emission of solvents into the air and no need to use solvents in the clean-up process.
See our range of UV printers for schools
UV printing applications
Print customised artwork direct to awards and trophies

Create bright, textured device covers with clear ink added

Personalize a variety of stationery items and office supplies

Produce custom branded balls and other sporting accessories

Customise notebooks, folders and photo albums
Can my school make money with these solutions?
Absolutely! A digital print solution can provide your school with an exciting new revenue stream―from fundraising, to fetes to special events, graduation gifts and much, much more! And the margins on personalised products can range from 100% to more than 1000% depending on the quality and novelty of the printed product. The only limit is the creativity and imagination of your students!
BONUS! Bring your school branding in-house!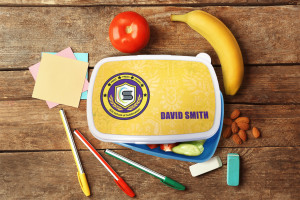 Much like the corporate world, a school's brand has inherent value. From reputation within the local community, to a communication of culture, excellence and in some cases exclusivity. A beautiful brand experience serves to attract potential students, instil pride as well as energise staff.
Unfortunately, for many schools, their branding doesn't extend beyond uniforms, signage and stationary. Most believe it necessary to order large quantities of branded promotional products offshore to meet expectations of budget approvers. This is no longer the case and savvy schools are embracing new digital printing technologies and bringing branding and the creation of promotional materials in-house.
Customer

Success Stories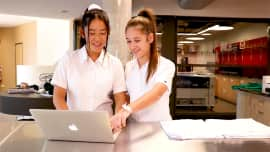 With a focus on developing engaged global citizens of the future, Somerset College is empowering students with digital print solutions that are helping them push the boundaries of design and engineering and unlocking their creative potential with personal projects.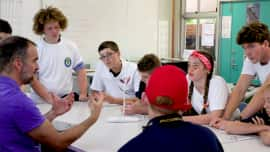 With STEM a huge focus for schools right around the country, students at Tamborine Mountain State High School are embracing advanced manufacturing methods such as dye sublimation to create amazing products and prepare themselves for a digitally diverse future workforce.
School testimonial
"

If anyone wants to know if the system is cost effective and worth purchasing for an educational institution then the answer is a definite yes. We would highly recommend the dye sublimation solution from GJS to any school that would like to bring production of customised print products in-house and have the flexibility to print short run and one-off items on demand.

Adam McKeown - Deputy Principal from Camden High School
Further information
If you require any further information on this GJS' dye sublimation package for educational institutions, please click the button below and complete the form.