What is Direct to Garment (DTG) Printing?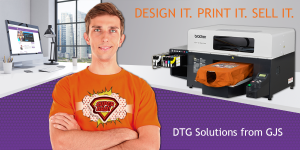 Direct to garment printing, also known as DTG printing, is a method of digitally printing an image onto cotton textiles.
Direct to garment printers, also known as DTG printers or digital garment printers, are designed to print directly onto cotton based shirts, caps, bags, pillow cases, home furnishings and promotional items using specialised inkjet technology.
DTG inkjet garment printing is more economical, faster, and cleaner than traditional screen printing methods, plus it requires significantly less operating space and business start-up costs. Decorators and t-shirt designers can create one of a kind masterpieces or mass production runs - regardless of the number of colours - without having to create film positives, stretching screens, and using chemicals to reclaim screens.
Pairing a DTG solution with an automatic pre-treatment machine is recommended to improve productivity and ensure consistent pre-treatment of dark textiles. Printers running higher volumes with multiple machines should also consider investing in a tunnel dryer to improve curing productivity and result in a softer handle of the print.
See our extensive range of DTG supplies
DTG printing applications
Print over zippers, seams and pockets

Customize different types of footwear (attachment required)

Personalize a variety of accessories

Print on jeans and denim

Print on the crown and bill of headwear (attachment required)
Simple steps to success
1

Create

Design your artwork on a computer

2

Pre-Treat if printing onto dark textiles

Use a spray system or an automatic pre-treatment machine to apply a layer of pre-treatment to the print area

3

Cure Pre-Treat if printing onto dark textiles

Heat press the pre-treated textile to bond the solution to the textile

4

Print

Print out the artwork directly onto your textile

5

Cure Print

Use a heat press or tunnel dryer to fix the printed ink. A tunnel dryer will result in a softer hand to the print textile
How easy is it to use a DTG printer?
What do I need for a DTG solution?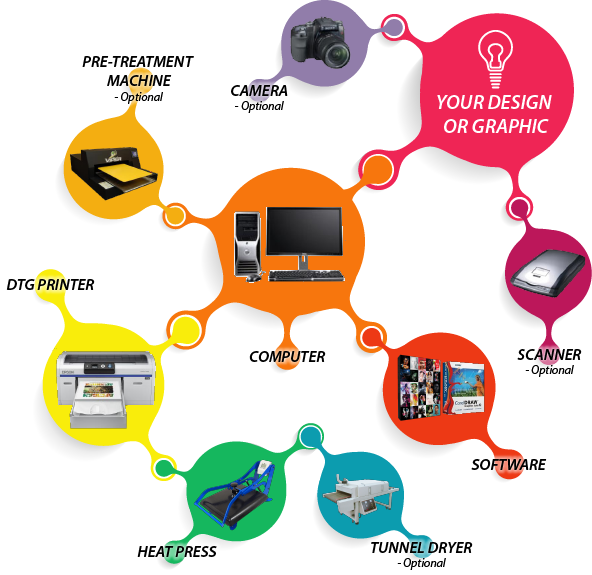 How much does it cost to print a shirt on DTG printer?
| Expense | Cost |
| --- | --- |
| Dark T-Shirt | $5.00 |
| Inks | $4.03 |
| Pre-Treatment Solution | $0.35 |
| Labour | $0.65 |
| Maintenance | $0.40 |
| Total | $10.43 |
| Average Sell Price | $28.00 |
| Profit | $17.57 |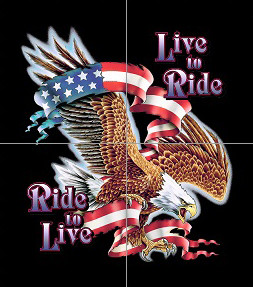 * Estimates only using a 35x40cm test image printed onto a dark garment using CMYK+W inks. All prices exclude GST.
What is the return on investment of a DTG printer?
Using the below points as an example you can potentially break even after just 10 months!
Direct-to-Garment Printer value: $20,495
Printing: 5 single-sided shirts a day for 5 days every week
Average sell price: $30.00 each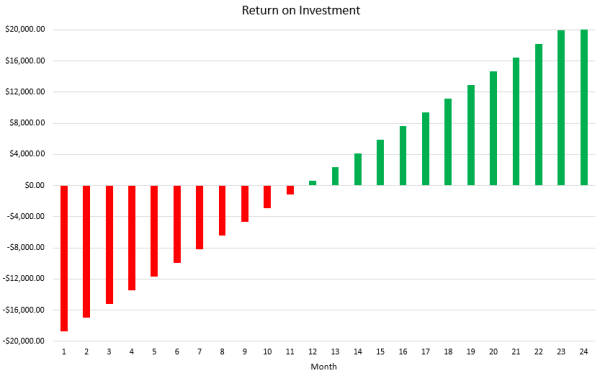 * Estimates only and does not take into account your personal situation, overhead expenses and other variable costs. Please conduct your own calculations. All prices exclude GST.
Customer

Case Studies
With two stores in tourist hotspots on Queensland's popular Gold Coast, Xpress Tees is cashing in on the booming customisation revolution by taking a retail-kiosk approach to delivering personalised and on-demand tees to the masses.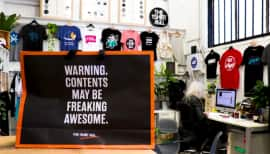 From humble beginnings selling designs at the local markets to a t-shirt printing powerhouse, The Tshirt Mill continues to go from strength to strength as it capitalises on the custom print revolution. And with a finger on the pulse of the music and festival scene, The Tshirt Mill is taking custom tees to the masses.
Further information
If you require any further information on this solution please click the button below and complete the form.