GJS retires metro delivery van service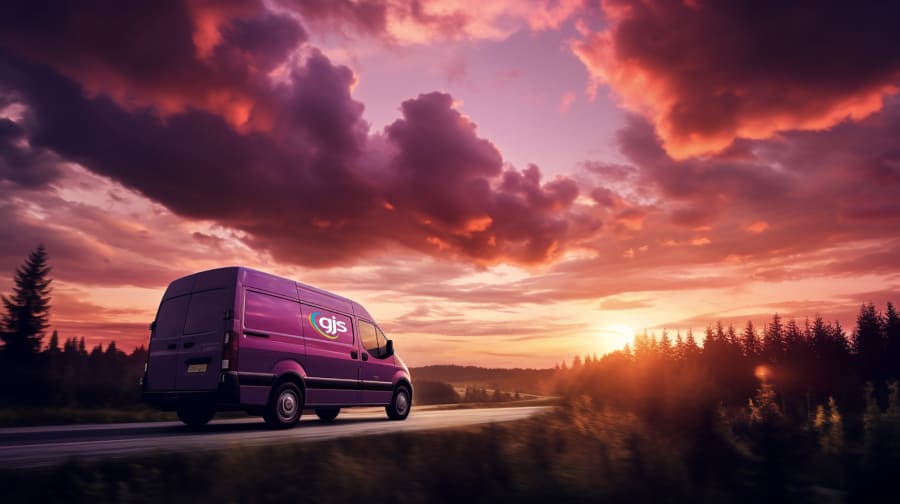 SYDNEY, Australia - August 18, 2023
GJS is retiring its Sydney metropolitan delivery van today. If you are based in the Sydney metropolitan area and have used this service previously, read on for the other delivery options (including same-day) that are available.
Sherpa Same-Day Delivery
As we advised customers in February, GJS has been trialling Sherpa for same-day deliveries and has found the service to be reliable and efficient.
Depending on the time of the day that you place your order, the size of your order, and the urgency, the GJS website now cleverly communicates with Sherpa to obtain the current delivery charges based on your location and taking into account live traffic conditions on the planned delivery route.
You can choose from same-day, four-hour and two-hour delivery options and your order will be sent directly to you (see example below).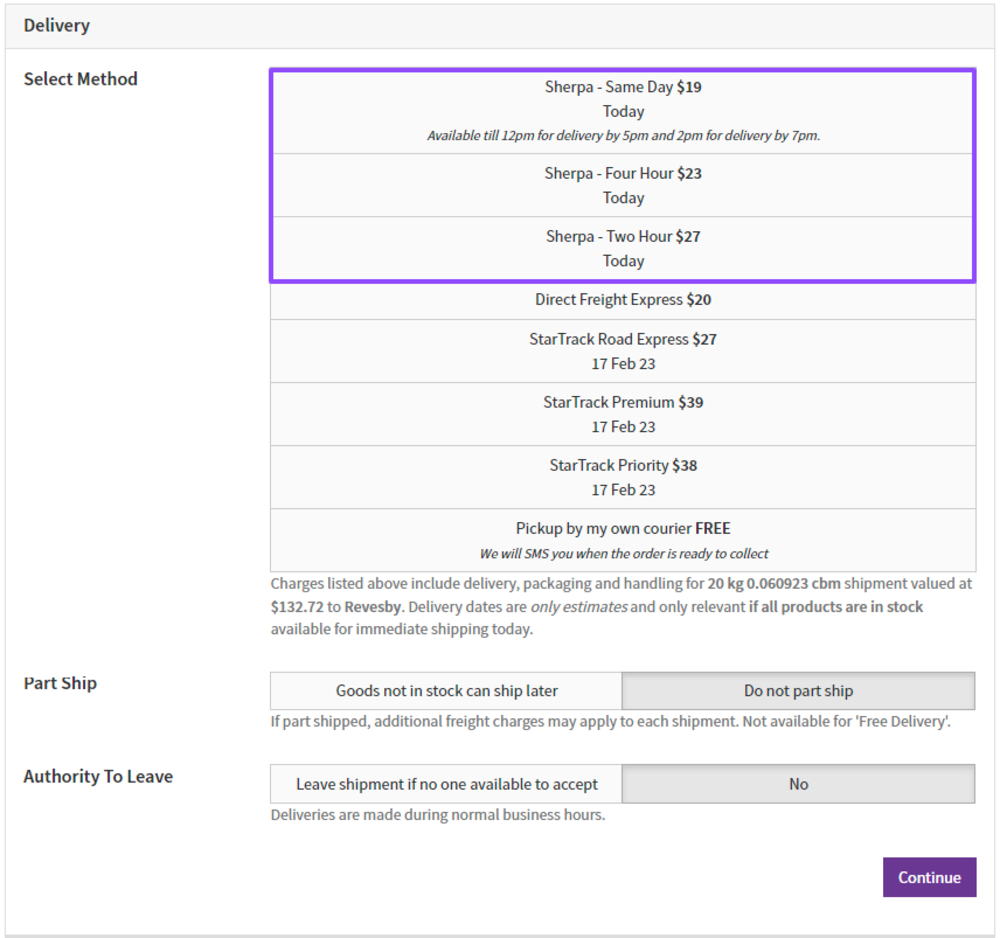 Courier Services
To complement our same-day delivery service via Sherpa, you also have access to several priority courier services, including Direct Freight Express and StarTrack which includes several options such as Express, Premium and Priority services. All estimated delivery dates using this service are clearly shown to you when selecting these options, as shown in the example above.
Australia Post
In addition to the above courier services, you can also choose to have your order delivered via Australia Post. This is generally the cheapest option, depending on the weight of your order. Pick-up If you have your own courier service, or if you're in the Revesby area, feel free to drop in and pick up your order after you've received an SMS that it is ready for collection. It's a great opportunity to say "Hi!" to the team or check out our showroom.
Free Freight
As always, if you are are in a free freight area, and your order qualifies, you still remain eligible to take advantage of free freight for your order. As always, our Black-tier customers will continue to enjoy free freight on all their orders, regardless of the order amount and no matter where they are located. It's our way of saying thanks to our most loyal customers who continue to support us as we support them.
Where's Terry?
Whilst we are retiring our metropolitan delivery van and service today, Terry remains an integral part of the GJS team and has moved to a new role within our warehouse in Revesby.
We are constantly reviewing our freight and delivery options to ensure that you, our valued customer, gets the best possible options when it comes to the speedy dispatch and delivery of your order.
About GJS
GJS is Australia's premier provider of solutions and services for the textile, promotional products, custom photo gift, sign and display industries. With over 44 years' experience, GJS supplies everything needed to start and operate a successful printing business including equipment, consumables, training and support. Headquartered in Revesby, NSW, and with additional teams located in Victoria and Queensland, GJS serves customers throughout Australia, New Zealand, and the Pacific Islands. For more information visit: gjs.co. GJS and the GJS logo are trademarks or registered trademarks of GJS. Other names are trademarks of their respective owners.