GJS installs Australia's first Epson SureColor-F3000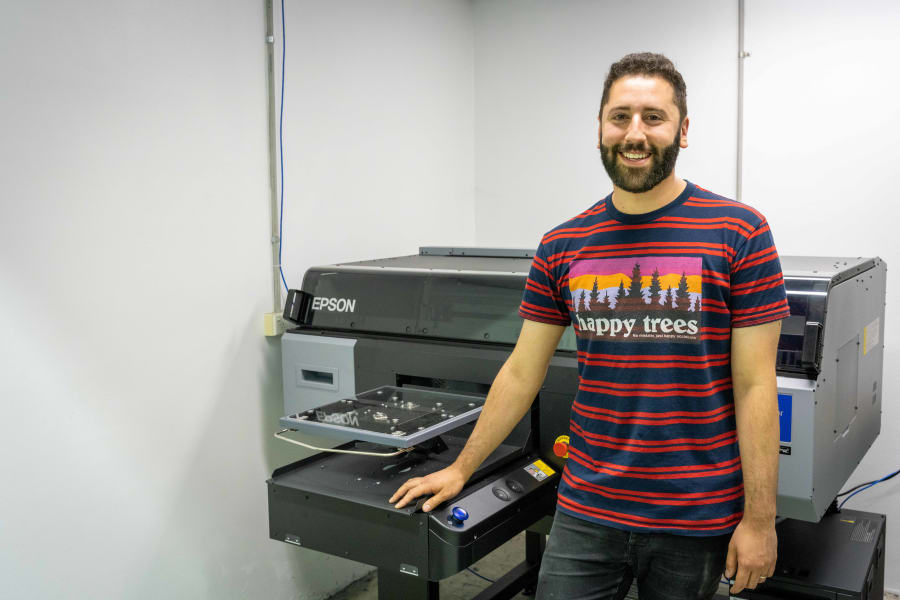 SYDNEY, Australia - December 10, 2020
GJS today announced it has completed the first Australian install of the new Epson SC-F3000 garment printer with Sydney based 'slow fashion' label Lonely Kids Club.
It will use the printer's exceptional speed to increase production and its lower ink costs to continue to adhere to its ethos of delivering high-quality, affordable garments to its customers.
Founded in 2010 by Warick Levy, and with an Epson SureColor F2160 garment printer previously as its cornerstone, Lonely Kids Club is an independent label that is driving a renaissance of the personalised clothing experience that it believes has been lost to mass production and corporate greed.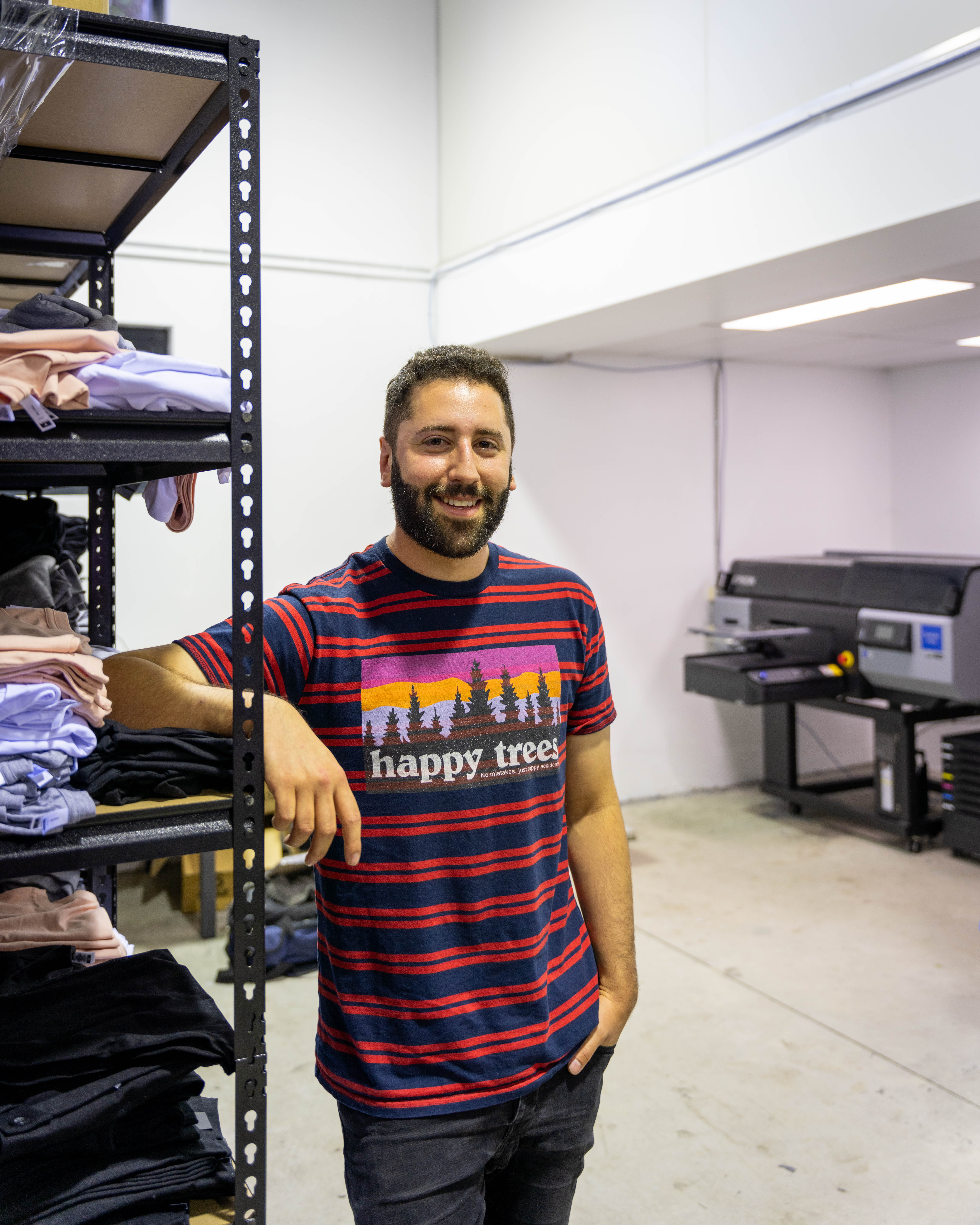 "Lonely Kids Club firmly believes in the principles of slow fashion. We create all of our ethically sourced products here in Sydney and when the business needed to step up production, we needed a new garment printer that adhered to our values and principles of sustainability, affordability and quality," said Warick.
"When we saw the speed and capabilities of the new Epson SC-F3000, the decision really was a no-brainer," Warick added. "Coupled with the addition of the new bulk ink system which not only reduces the cost per print, but minimises waste with very little environmental impact, we knew that the SC-F3000 was the way forward for us."
The SC-F3000 is Epson's first industrial direct-to-garment printer and has been designed specifically for high-production print shop environments. It is also Epson's first direct-to-garment printer to utilise automatic print-height adjustment, allowing the operator to easily adjust between different garment thicknesses.
It also features a new bulk ink system that delivers remarkably low ink cost and minimised waste compared to cartridge systems.
Capable of printing on a variety of fabrics such as cotton, linen and rayon, the Epson SC-F3000 is designed to meet the increasing market demand for high-production customised clothing and print-on-demand products.
"Lonely Kids Club is a model example of digital garment decoration success," said Greg Stone, managing director, GJS. "From humble beginnings with one garment printer, building a brand around core values and principles, to reaping the full benefits of its online presence and dynamic social media community to grow from strength to strength."
In addition to its primary purpose of personalised printing, Lonely Kids Club is also an avid supporter of mental health awareness and uses its private Facebook group called 'Lonely Kids Club Club' to provide a safe space for posting fun and supportive content whilst also advocating for diversity, equality and gender stereotypes. It extends this advocacy into its clothing range with all styles being gender-neutral.
"What I really love about Lonely Kids Club is its unabashedly unwavering commitment to its core values and principles. This uncompromising approach resonates so well with today's young consumers who are looking for brands to mean something more than just profits. "GJS is incredibly proud to be a trusted partner of Lonely Kids Club and we are excited to step into this next stage of growth and success with them with their new Epson SC-F3000 garment printer," Greg concluded.
Video
About GJS
GJS is Australia's premier provider of solutions and services for the textile, promotional products, custom photo gift, sign and display industries. With over 42 years' experience, GJS supplies everything needed to start and operate a successful printing business including equipment, consumables, training and support. Headquartered in Revesby, NSW, and with additional teams located in Victoria and Queensland, GJS serves customers throughout Australia, New Zealand, and the Pacific Islands. For more information visit: gjs.co. GJS and the GJS logo are trademarks or registered trademarks of GJS. Other names are trademarks of their respective owners.