How to sublimate sequin cushion covers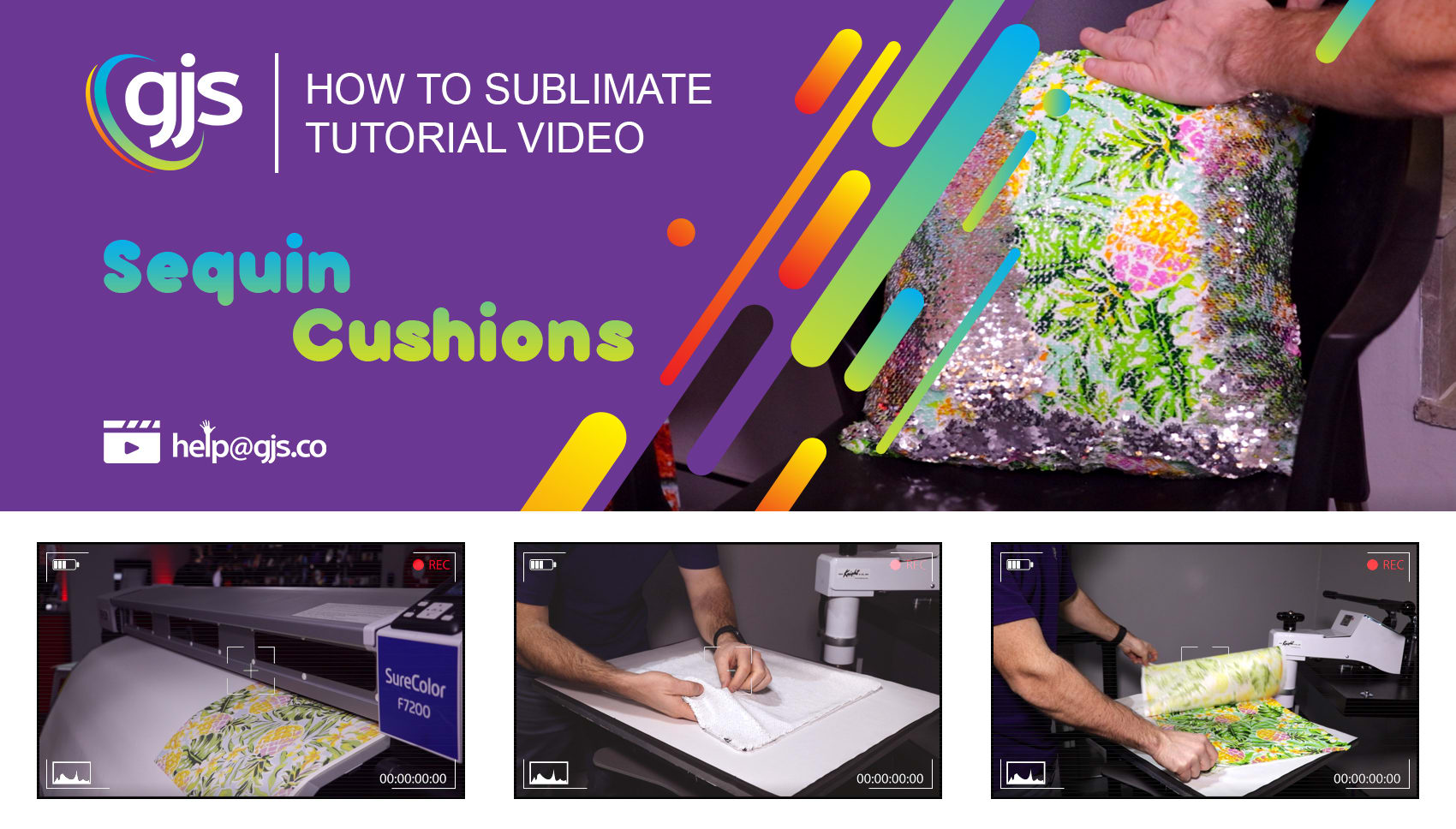 SYDNEY, Australia - September 18, 2018
Creative, crafty, customised cushion covers! See how to personalise your own range of reversible sequin cushion covers in our latest How To Sublimate video.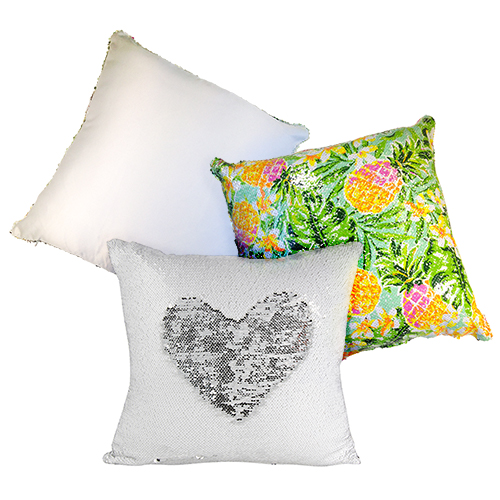 Customised cushions are a great way to raise brand awareness as soft furnishings for corporate events, venues and offices. Plus they're the perfect way to express your own personal style as tailor-made home decorations for the lounge room, bedroom, office or entertaining area.
In this weeks video, we're going BIG with a bold, full coverage print on our new sequin cushion covers.
Printing with an Epson SC-F7200 dye sublimation printer and pressing with the jumbo George Knight DK25S, Steve talks you through the steps to pressing these larger format heat transfers to produce the perfect pillow or cushion cover.
These stylish new cushion covers are bang on trend. With shimmering, silver sequins that, with the swipe of a hand, flips to reveal your unique design. The printable white front of the sequin can be adorned with any personalised pattern, print, picture or promotion and the silky satin fabric back of the cover can also be decorated with dye sublimation.
Be inspired by our blingy new creations in this sequin cushion covers tutorial video and don't forget to subscribe to our YouTube channel so you don't miss all the videos in the How to Sublimate series.
*
Click through and check out our expanded range of 40x40cm printable cushion covers, including these stunning new sequin covers, hefty canvas covers, super soft plush velboa covers as well as the popular polyester and peach skin covers.
See all customisable cushion covers

About GJS
GJS is Australia's premier provider of solutions and services for the textile, promotional products, custom photo gift, sign and display industries. With over 41 years' experience, GJS supplies everything needed to start and operate a successful printing business including equipment, consumables, training and support. Headquartered in Revesby, NSW, and with additional teams located in Victoria and Queensland, GJS serves customers throughout Australia, New Zealand, and the Pacific Islands. For more information visit: gjs.co. GJS and the GJS logo are trademarks or registered trademarks of GJS. Other names are trademarks of their respective owners.