Discovering Direct-to-Garment (DTG) Printing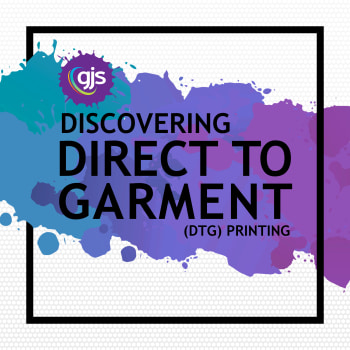 Do you have dreams of starting your own custom t-shirt printing business? Or perhaps you want to start your own fashion label? Then you need to attend our Discovering DTG Printing event.
Our Discovering Direct-to-Garment (DTG) printing event is back and it's bigger and better than ever! After a nearly two-year hiatus (thanks COVID!) we have reimagined this event with new content and new experiences for attendees.
Attend and learn how to print directly onto cotton-based shirts, caps, bags, pillowcases, home furnishings, promotional items and more!
You'll also get hands-on with the current generation of direct-to-garment printers including the built for high-production Brother GTXpro Bulk, the lightning-fast Epson SC-F3000—see it print a t-shirt in less than 60-seconds—and the ever-popular Epson SC-F2160.
No matter if you are looking to create and sell one-of-a-kind masterpieces or make the most of mass-production runs, let us show you the direct-to-garment (DTG) solution that's perfect for your needs, and will help your business to make serious profit.
On the day you'll learn and practice:
What is DTG printing?
What can be achieved using DTG print technology?
An overview of the current generation DTG printers
Understanding the importance of pre-treatment in the DTG process
Choosing the best t-shirts for DTG printing
How to make the most money with your printed products
Live demonstrations
Live product testing

—

bring your own designs!
Q&A session with GJS team
All course attendees also receive a $20 voucher to spend on the GJS website and lucky door prizes courtesy of our event partner, Epson Australia.
Printing a full-colour t-shirt in less than 60-seconds!
Event Reviews
"

Thank you to You and Ian for running the workshop in Perth it gave us so much inspiration of where to take our business in the future and having the face to face experience gave us the courage & confidence in making our purchase. You guys did great & your product knowledge truly gave us the confidence to proceed with our purchase.

Mara Harman
"

Can't wait to get started. The whole day was informative and hands on.

Name Withheld
How much?
$19 per person (including GST)
Join our Event Watch
We don't have any of these events currently scheduled. Simply add yourself to our Event Watch and we will make sure you are informed when new sessions are scheduled.
Join Event Watch