Stainless Steel Tumbler - 16oz
GJS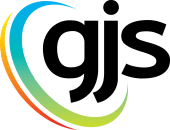 Sleek silver and bright white 16oz stainless steel tumblers.
Sales of reusable cups and bottles continue to spike as more and more people get behind the war on waste. Stainless steel tumblers are a popular alternative to disposable cups, more effectively holding the heat or keeping drinks cool in a durable, easy to clean and most importantly, reusable take anywhere solution. Available in a silver or white finish, the polymer coating on these 16oz tumblers is designed for durable dye sub decoration with a photo, name, design or branding.
With approximately 3 million coffees sold daily in cafes around Australia, the market for tailor-made tumblers is thriving!
*Sublimation of this product requires a suitable heat press with a conical mug attachment/fitting.
Order
Related Documents
& Links
Customer

Testimonials
"

I have only just started with a small business, doing Vinyl on shirts and also Vinyl lettering on windows etc. Your site came recommended through some T-Shirt Forums. I found you really easy to communicate with via email, Emails are always answered quickly, nothing has been a problem. Any problems have been fixed with speed and ease. I don′t get overcharged for freight and you have a wide range. Also I can only afford small amounts of Vinyl at the moment and have had no issue with that. I have had a few large orders and needed to order Vinyl for them quickly and found your shipping to be fast.

Katrina Patrickson
"

I have delt with Michael - and his help with a couple of questions has given me great confidence if your business. I had not heard of GJS until after I purchased my hardware from another company - I now buy ALL my supplies through GJS and currently hoping to get some hardware in the future.

Trish Morgan
Why Choose GJS

Maximum convenience
At
gjs.co
, you can order our products 24/7 and we´ll deliver it to your door! Or simply call us. Our phones are open from 8am to 4:30pm Monday to Friday. We´ll make sure you get all the information you need to make informed decisions. It just doesn´t get any easier.
Last Updated
Friday, 31 August 2018
Further Information
If you require any further information on this product please click the button below and complete the form.