Ceramic Storage Jar with Bale Closure - 14oz
GJS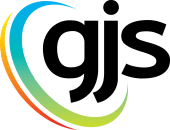 Stylish storage made easy with dye sublimation!
These lidded white ceramic jars, with 14oz capacity and silver bale closure mechanism can become a treasured trinket or gorgeous gift.
Coated for dye sublimation decoration, the flat white face of these containers are perfect for full-colour decoration with custom designs, promotional branding and logo placement or wrapped photographic images.
Great for the office, the home or anywhere personalised storage will brighten up your shelves!
Order
Related Documents
& Links
Customer

Testimonials
"

Staff are experts in their fields not guess-perts.

Steve Geard
"

Hi Greg, I just wanted to let you know that I received the cartridge unit today and all is up and running beautifully. I cannot thank you enough for helping me out with my problem. It is much appreciated. When someone goes that extra mile it shows they really care about their customers - something not often seen these days. As I said to you before, GJS Machinery has become my main supplier and after the fantastic service received from you again, they will continue to be so.

Letisha Blake
Why Choose GJS

Loyalty rewards
When ordering online and when purchasing equipment offline, we reward our pre-paid customers with GJS Points. The higher the tier, the more points, rewards and other benefits you can earn. Think of it as our 'frequent printing' program. GJS Points can be redeemed for discount vouchers that can then be used on subsequent orders. The GJS Points Program has four tiers: Cyan, Magenta, Yellow and Black. GJS points also 'pool' into your company/business account. This means if you have colleagues who also shop with GJS, you all earn points that accumulate together, helping you reach higher tiers of the program faster, and increasing your redemption value. We also reward our Black-tier customers with free freight on all their orders, regardless of the order amount and no matter where they are located. It's our way of saying thanks to our most loyal customers who continue to support us as we support them.
Last Updated
Thursday, 31 October 2019
Further Information
If you require any further information on this product please click the button below and complete the form.