GJS Bling-Flex Heat Transfer Vinyl with Metallic Effect
GJS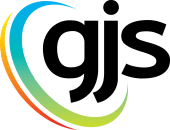 If you want your design to truly sparkle and stand out from the crowd try GJS Bling Flex, a sparkling metallic heat transfer vinyl with a distinctive glittering star pattern.
Bling Flex will make your designs come alive with light-catching reflections and highlights and is perfect for a variety of heat transfer applications. Bling Flex is best suited for bold copy and solid designs, requiring a 17° sandblast blade to cut the approx 350 micron polyester/aluminium media.
Recommended Fabrics
100% cotton
100% polyester
Polyester-cotton blends
Acrylics
Similar fibres
Comments
Preheat garment.
Application
Transparent, self-adhesive polyester carrier film for easy positioning onto material.
Material
Polyester Metallised Film
Pressing Temperature
160°C
Thickness
100-350 microns
Max Washing Temperature
40°C
Washing Instructions
Cold hand wash only without bleach or any aggressive washing products
Ironing Instructions
Inside out only
Order
Related Documents
& Links
Customer

Testimonials
"

Lovely service and very fast delivery. Prices are very competitive!

Alice Papademetriou
"

Michael, After spending the evening telling my family how wonderful your company is I am just now settling down enough to write back and thank you for being such awesome people. I had been thinking of buying a machine for many months but had no idea how to track down who sold them or even which machine to start looking for (I knew nothing of brand names or quality). One day not so long ago I simply sat down in front of google and must have typed in the right thing because your company was the first one to slap me in the face. From the moment I started to speak with you about the machine I felt I was in very good hands. Your honesty and integrity won me over immediately (these qualities are far different to ′good salesmanship′). I knew I need not bother to shop around or compare prices, I was happy right from the start! I am a true believer in ′things happen for a reason′ and I was definitely directed to sit down at the computer AT THAT MOMENT to find GJS Machinery. You will not be able to comprehend how very grateful we are to you for your outstanding offer to help us. Thank you, thank you, thank you, thank you! We hope your stay here is productive as well as pleasant. We look forward to meeting you on Monday. Yours very sincerely, Lisa

Lisa
Why Choose GJS

Experience
We have over 40 years experiencing supporting customers in the printing industry.
Last Updated
Wednesday, 30 September 2020
Further Information
If you require any further information on this product please click the button below and complete the form.