GJS' Five must-do DTG tips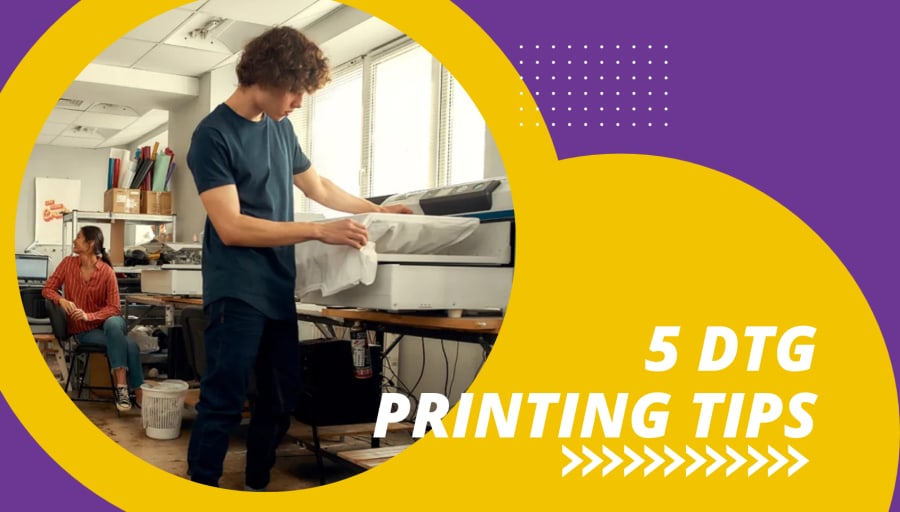 SYDNEY, Australia - July 15, 2022
The world of direct-to-garment printing continues to expand, with more vendors entering the market with OEM solutions, and more end-users purchasing this type of equipment as either the foundation of their digital decoration businesses, or as an adjunct to their existing workflow.
Regardless of the platform or the brand the end-users align themselves to, there are key principles, processes and important points that must be followed in order to product the best quality garments. In this article we'll take you through these must-do DTG tips.
1. Artwork quality
At GJS we have a saying, "garbage in, garbage out." It is crucial that your customers provide artwork that is saved in a format that will be easy for you to set up as a print file. A simple email, or statement on your website outlining artwork requirements can save a lot of headaches and the need to constantly rework poor artwork supplied by your customers.

We recommend:
All images to be vectors or 300dpi bitmaps at full size of required print;
Preferably in PSD, TIF or EPS;
All colours to be RGB.

2. Fabric selection
The type of fabric you print to really makes a difference! DTG works the best on 100% ring-spun brushed or combed cotton garments. The combing or brushing process separates most of the more desirable, longer, thinner and more even fibres from the less desirable, shorter, courser, uneven fibres. Ring-spun garments utilise these more desirable fibres and tightly twists them together to make a stronger, smoother, finer gauge thread so when these threads are woven in a 28-gauge machine, it produces a finer knit fabric that is flatter, smoother, and softer to touch producing the perfect canvas for DTG prints.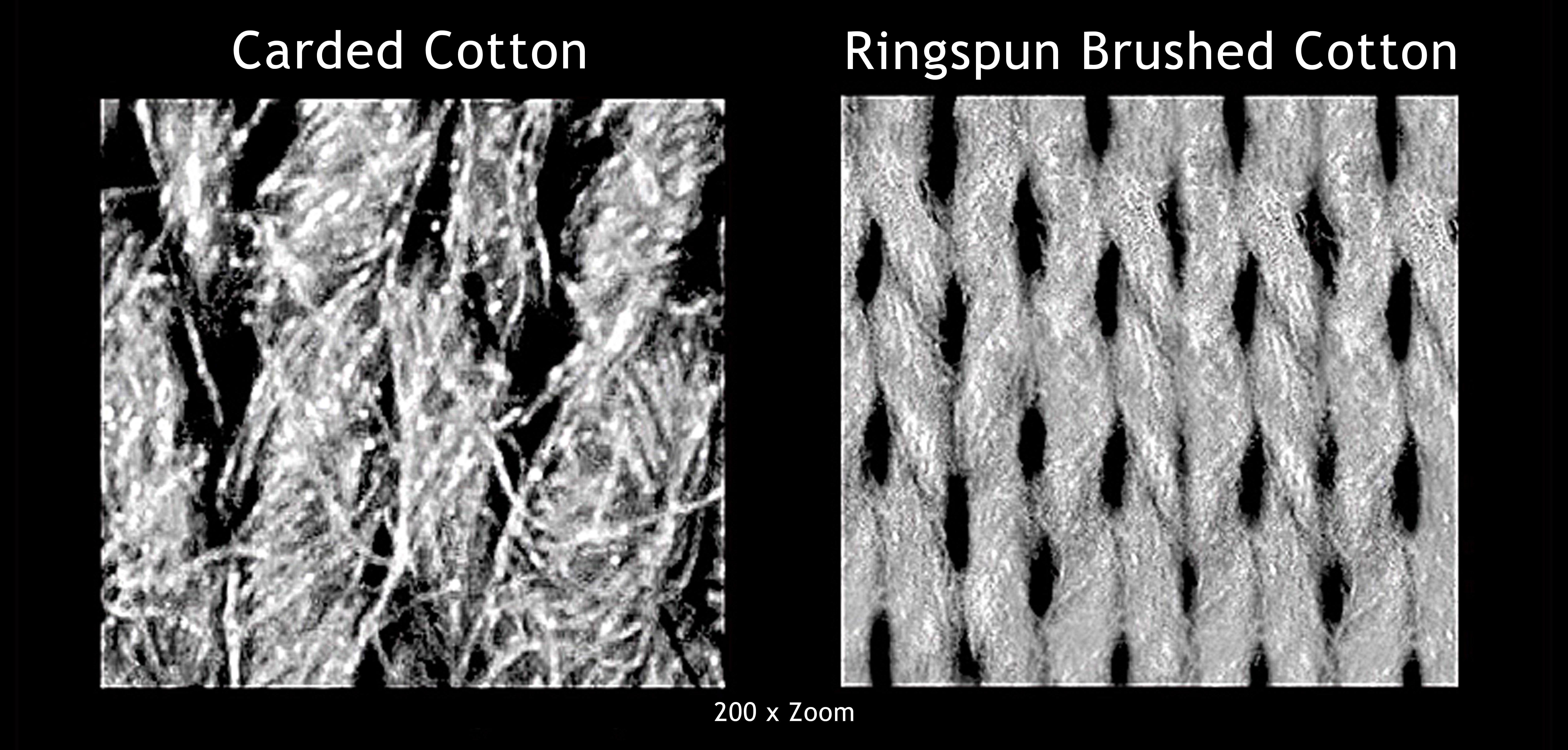 3. Pre-treatment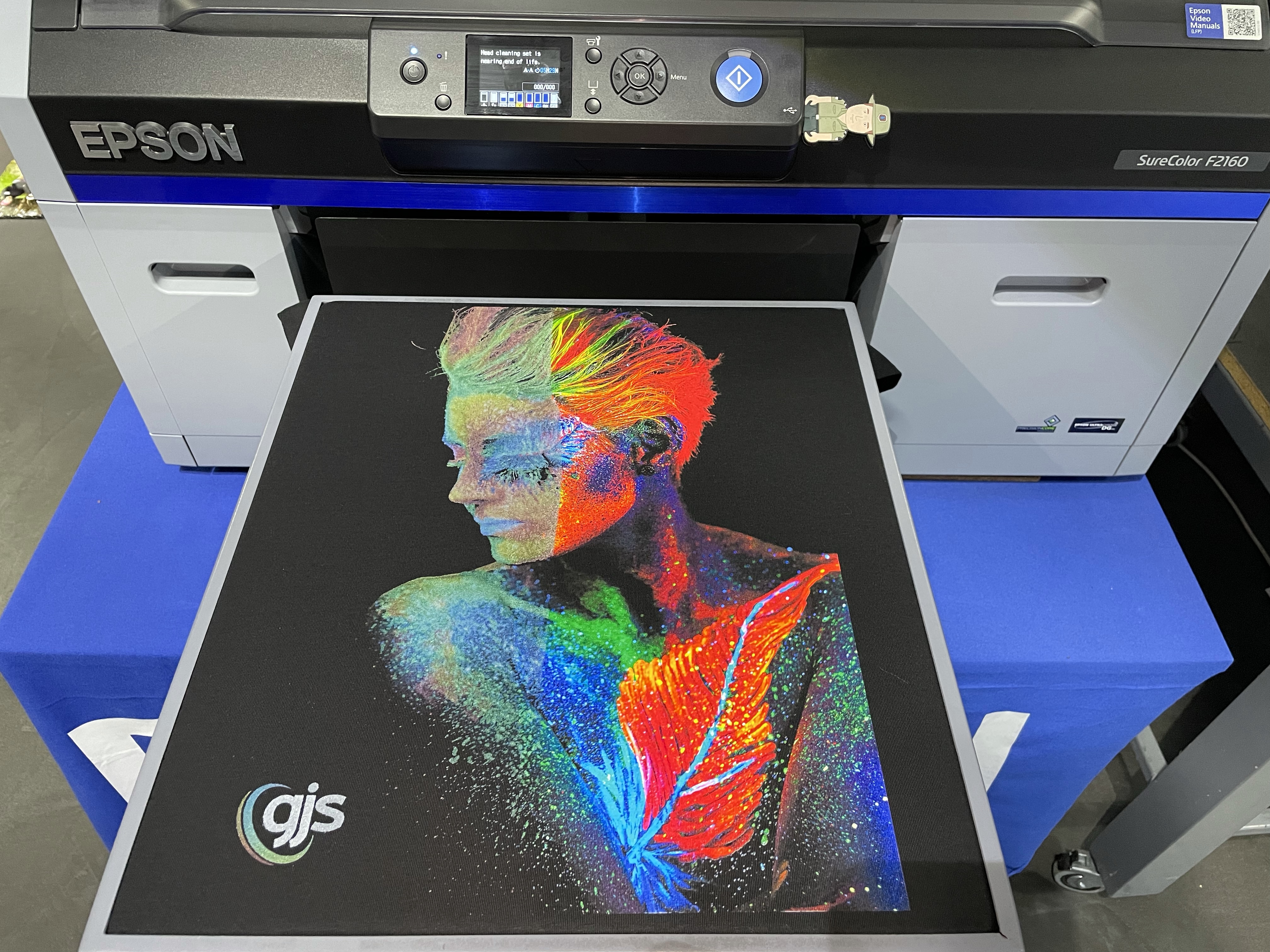 Pre-treatment is arguably the MOST important step in the DTG process. Ninety percent of issues with print quality arise from mistakes during the pre-treatment process. Not only is this step important due to the pre-treatment liquid carrying the required elements that set in the fabric prior to printing to make the white ink vibrant white and fill in minute gaps between the fibres, but it is also critical in flattening the pile of the product, so you do not have annoying stray fibres sticking up that interfere with the final print quality.
4. Printer maintenance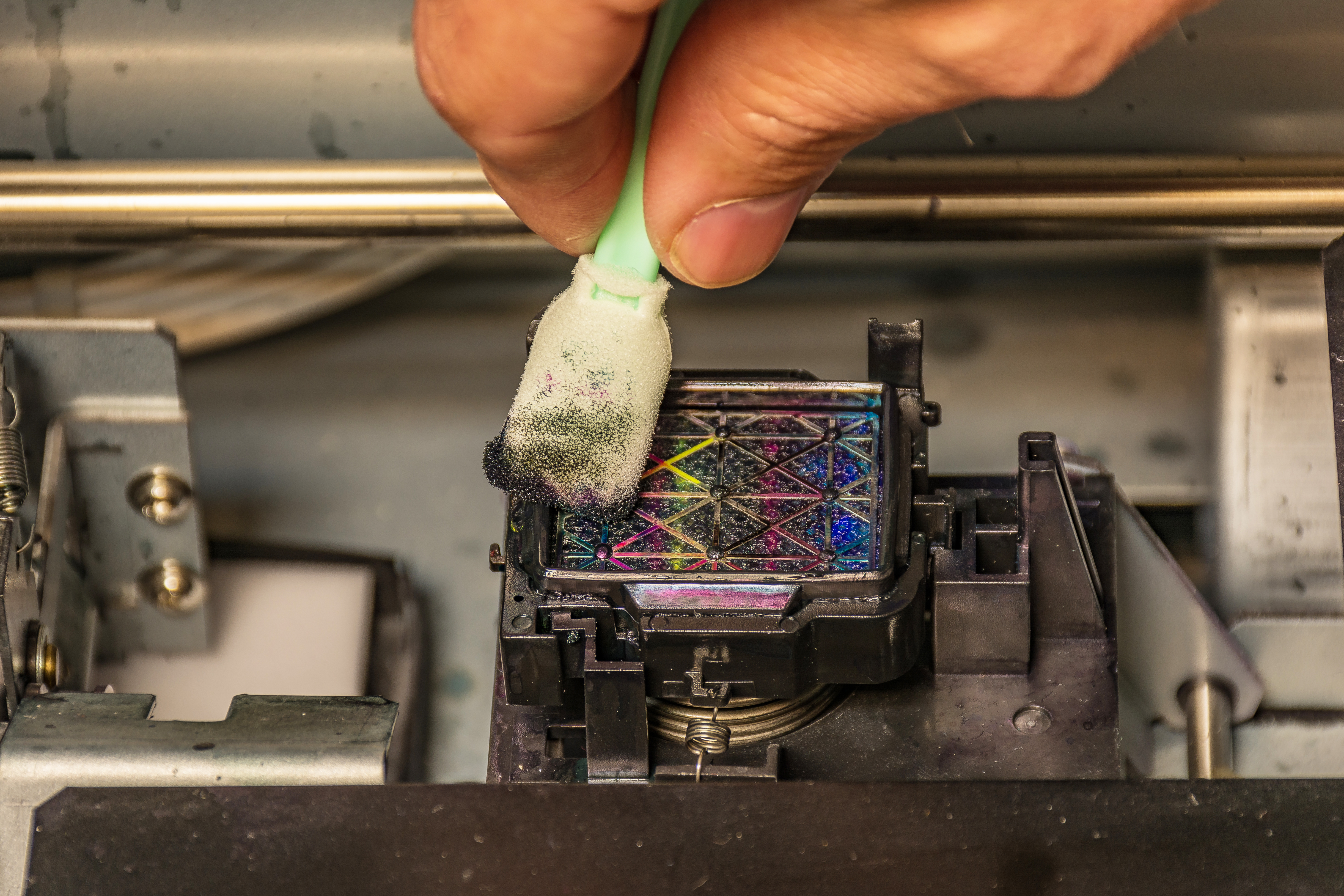 In years gone by, DTG had developed a certain stigma when it came to maintenance required to keep the printers in perfect working order. The truth is that the newer OEM solution printers are much easier to maintain and actually do most of the work for you! Our guidance is to always follow all of manufacturer's stipulations for ongoing maintenance. This process should only take between five and 20 minutes a week—a small price to pay to keep your valuable investment in the best possible condition.
5. Customer care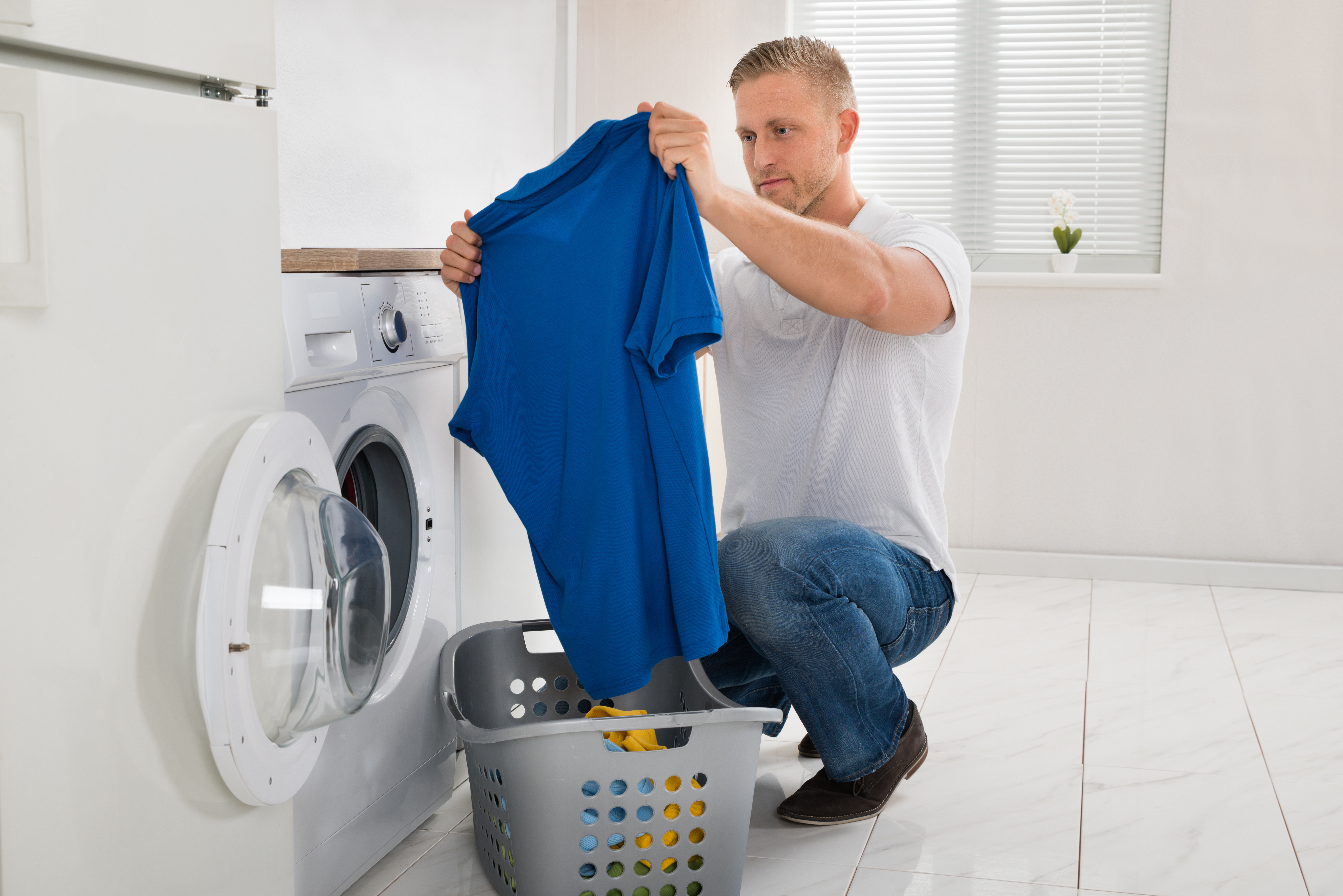 After you have taken all the care in the world to produce an awesome product for your customer, the way they treat it can have detrimental effects on the quality of the garment. Although most t-shirts have care instruction on the tag, GJS recommends including a simple printed care instruction sheet included to avoid customer returns and refunds.
We advise that these care instructions include the following:
Avoid dry cleaning: the harsh temperature and chemicals that are used during dry clean just do not mix well with DTG printed items;
Wash garments inside out: by turning the garment inside out, you are giving the print a layer of protection during the wash. While washing items, they are rubbing up against each other and that abrasion during washing can cause the print to scratch and peel;
Cold wash only: during a wash cycle, ensure that the water temperature does not exceed 40 degrees Celsius. High temperatures can weaken the bond of the ink to the fabric which can cause the print to peel and or fade;
Avoid harsh detergents: steer clear of bleach and fabric softeners to make the print last as long as possible;
Do not tumble dry or iron: naturally dry your DTG printed products for best results and if you must iron the shirt, use a low heat, cover with a cloth and iron inside out.
About the Author
Ian started working at GJS straight out of high school in 1992 and soon after completed a mechanical engineering apprenticeship. He now works as part of Digital Sales team and loves dealing with GJS' awesome customers. A big baseball fan, he coaches in his spare time and when the sun goes down likes to chase the paranormal on ghost tours all around Australia - and the world! Ian really enjoys the diversity of the printing industry and has watched it evolve from screen and pad solutions, right through to today's brilliant digital machines.
About GJS
GJS is Australia's premier provider of solutions and services for the textile, promotional products, custom photo gift, sign and display industries. With over 43 years' experience, GJS supplies everything needed to start and operate a successful printing business including equipment, consumables, training and support. Headquartered in Revesby, NSW, and with additional teams located in Victoria and Queensland, GJS serves customers throughout Australia, New Zealand, and the Pacific Islands. For more information visit: gjs.co. GJS and the GJS logo are trademarks or registered trademarks of GJS. Other names are trademarks of their respective owners.