9 must-do marketing tactics during COVID-19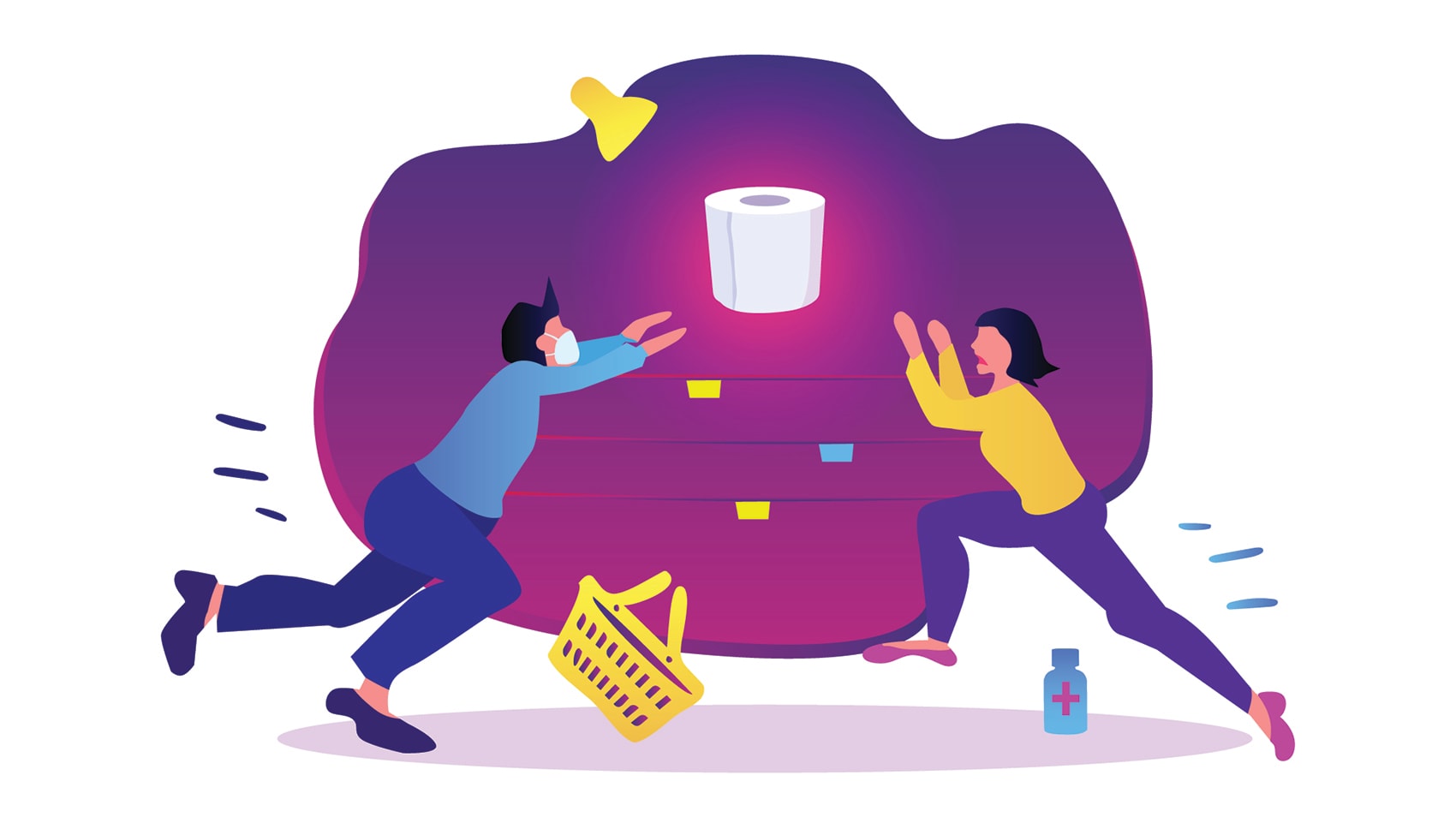 SYDNEY, Australia - March 30, 2020
As your trusted partner in print, we wanted to share with you some strategic marketing ideas that are specific to the print industry that we hope help cultivate some creativity that you can use in your business during these difficult times.
We are, without a doubt, living in extraordinary times. The outbreak and spread of COVID-19 has delivered us a unique set of business challenges that we must face.
Let's look at the facts. For the foreseeable future, few people will be giving gifts such as movie tickets, restaurant or dining vouchers, health and beauty treatments or travel and 'experience' presents.
But people will still need gifts. Birthdays, engagements and anniversaries will still happen and Mother's Day is just around the corner. And with customisable products easy to design, quick to create and inexpensive to post, there is an opportunity here for you to turn this time into a positive for your business.
Here's our nine must-do marketing tactics to help your business during the COVID-19 crisis.
1. Get your business online
If you are a bricks and mortar store with no online presence, you simply must get your business online immediately. An off the shelf solution such as Shopify, Squarespace or WIX can get your website online in a matter of a few hours and are easy to set up, even if you don't have any previous web design or coding experience.
With many of you selling customised products, it's fortunate that some of the website platforms mentioned allow you to purchase plug-ins such as Product Personalizer (see screenshot below) that will allow your customers to create and customise their own products themselves so that when their design request lands in your inbox, all you have to do is print, pack and post—easy!
2. Give your SEO a tune-up
Whether you have an existing website, or you are setting up your new online presence, make sure you take some time to ensure that your website is search engine optimised. The current, indefinite lockdown of certain industries and the advice to stay at home means that gift-giving in Australia will most certainly change to online only for the foreseeable future.
Use an SEO keyword tool such as Google AdPlanner, or Moz, to discover the types of keywords that people are using and then infuse these into your website and social content. For instance, if you sell customised baby apparel, you might use keywords such as 'presents for new Mums' or 'customised baby clothes' to help boost your SEO ranking.
And don't forget, search engines love fresh content, so always have a pipeline of optimised collateral, news and product information ready to go so those Google spiders have something new to crawl and hopefully keep your business on the first page of the search results.
3. Make the most of email marketing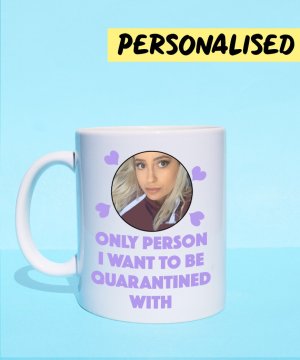 Email marketing is one of the easiest, cheapest and most effective marketing strategies that you can employ, and the current climate is definitely the time when you should get creating and sending campaigns to your database of customers.
First, take the time to segment your database so that you can then send targeted campaigns to your customers based on conditions such as their age, location, gender and previous purchase history. A targetted, segmented campaign will have a much higher success rate than a 'spray and pray' campaign that is not customised and sent to everyone and their dog.
Email marketing is also a great way to remind people that you're still around and operating, especially during the current climate. However, just remember that many people are receiving a barrage of emails about COVID-19 at the moment so to cut through the noise make sure your email is going to stand out in their inbox by using a catchy title.
4. Step-up your social media game
As people are spending the next few weeks (or possibly months) in self-isolation in their homes, social media platforms such as Facebook are already reporting huge spikes in usage. Reports coming in also suggest that major brands are abandoning their paid social advertising spends during the current crisis.
With many big brands jumping ship or putting their social advertising spend on pause, I bet many of you are already seeing ads in your newsfeed for smaller businesses that you've never heard of? So, with a few dollars behind your social media advertising campaign, you now have the opportunity to reach more people to raise your brand awareness and sell your products.
5. Engage with your local community
Now more than ever people are being encouraged to support local small businesses, especially as we're being encouraged to stay at home or not travel too far.
Fortunately, platforms such as Facebook and Instagram provide very granular targetting options so you can maximise your social advertising spend whilst reaching those closest to you.
Not only will it increase your chances of conversion, but it will also impact less on the hip-pocket.
For example, you can get as detailed as expectant mothers, newlyweds, or you can use more broader demographic and psychographic criteria such as household income, gender, hobbies and sports.
6. Run a competition or giveaway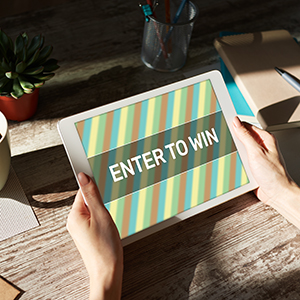 People always love to receive something for free, and with many people now working on reduced wages, many will be looking to capitalise on value-adds such as competitions or giveaways.
Just remember though that each social network has its own rules and regulations when it comes to competitions, for instance if you're running a Facebook competition, you might be surprised to learn that it violates Facebook's terms of use to ask your fans to 'share on your Timeline to enter' or 'share on your friend's Timeline to get additional entries' and 'tag your friends in a post to enter' a competition you might be running.
You also need to take into consideration the various rules and regulations regarding competitions that might apply to the state or territory in which you reside as you may require a permit.
Generally speaking, 'games of skill' such as those that ask your fans and customers to answer a question or submit something (e.g. "Tell us in 25 words or less why winning these customised stubby coolers would make your post-quarantine party awesome") do NOT require a permit.
'Games of chance' on the other hand, where (as the name suggest) chance determines the winner, usually requires the organiser to hold an appropriate permit. If you're in NSW, you can read more about games of chance and the various requirements here.
7. Remember it's ok to be a little bit irreverent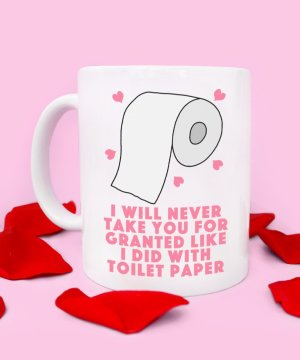 It's likely that your customers, much like us, are currently receiving a constant stream of negative news from various sources. With a pervasive landscape of pessimism, just remember that people need a reason to laugh, so it's ok to create products, memes or use marketing tactics that are timely, but slightly cheeky or irreverent.
Two of our customers are absolutely nailing this already. Grey Lines is fusing together current affairs, memes and humour in its expansive 'Quarantine Survival Kit' featuring mugs, and t-shirts.
Similarly, one of our direct-to-garment customers, Wildman Ware, has already created a dedicated microsite to promote its range of coronavirus t-shirts.
Just remember to ensure that anything you create is not offensive to your customers, or the community.
8. Don't rely on discounts
Whilst everyone loves a good bargain, this may not be the best time to be discounting your products. As tempting as it might be to incentivise people to purchase during this time with large discounts, remember the inherent value that people place in personalised products and instead try alternative tactics such as bundle deals, discounted shipping for bulk purchases, or vouchers for customer referrals.
9. Be kind and compassionate
Most of all, it's crucial that we are kind and compassionate to each other during this time. Each and every one of us is doing our best to navigate this situation as best we can.
It's also important that as a business owner, you make some time each day to practice mindfulness. Many online services and smartphone apps have made their services free for the next three months, so take advantage of this and whilst you are being kind and compassionate to others, be kind to yourself too.
Want to learn more?
Here at GJS it's our mission to be your trusted partner that provides you with holistic support and solutions for your business. So for those of you who might be seeking more guidance or inspiration when it comes to marketing, we've developed our Virtual Marketing for Print course. Learn how to develop a cohesive marketing strategy for your business that will help you truly profit from print.
About the Author
Lukas has been with GJS since November 2010 and brings with him over 15 years' experience driving marketing and PR campaigns, business, and communications strategy for clients both big and small. Lukas is responsible GJS' marketing strategies and business development activities. In his spare time you can find Lukas shredding some powder on his snowboard, indulging his passion for photography, keeping fit at F45 or enjoying a few glasses of his favourite NZ sauvignon blanc - Te Koko. Lukas' favourite colour is blue.
About GJS
GJS is Australia's premier provider of solutions and services for the textile, promotional products, custom photo gift, sign and display industries. With over 41 years' experience, GJS supplies everything needed to start and operate a successful printing business including equipment, consumables, training and support. Headquartered in Revesby, NSW, and with additional teams located in Victoria and Queensland, GJS serves customers throughout Australia, New Zealand, and the Pacific Islands. For more information visit: gjs.co. GJS and the GJS logo are trademarks or registered trademarks of GJS. Other names are trademarks of their respective owners.