Happy holidays from the GJS team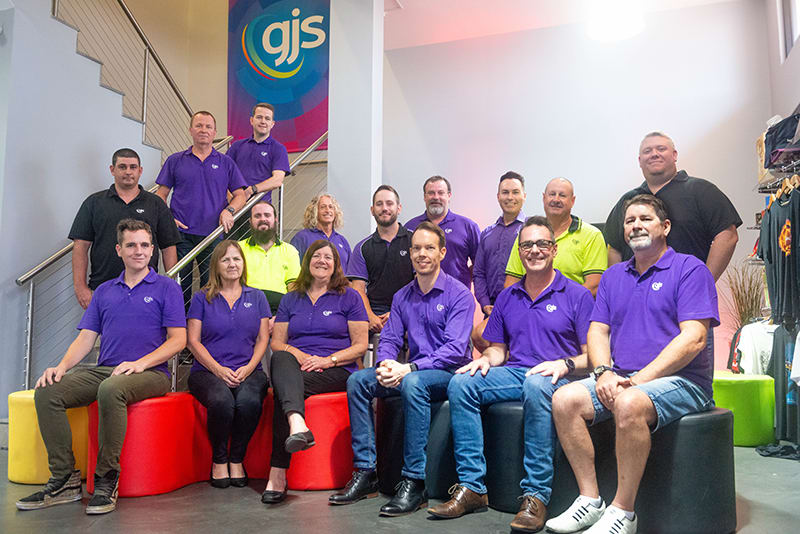 SYDNEY, Australia - December 20, 2018
Thank-you to all our loyal and valued customers for your ongoing support in 2018. We hope that your year has been successful, and we look forward to continuing to be your trusted partner in print in 2019.
It seems that whoever you speak to this year, one constant seems to be true—that 2018 has flown by in the blink of an eye; and once again we find ourselves at the end of another year, reflecting on the accomplishments of the months that have passed us by.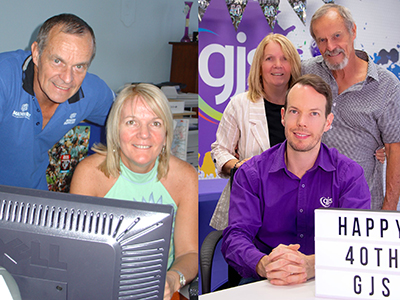 By far, the biggest milestone for GJS this year was our 40th birthday celebration. Often when I give a customer, prospect or supplier the 'GJS elevator pitch' I say that I literally "grew up here at GJS" so to have my parents and GJS co-founders Graham and Sharon present at our birthday celebrations, along with our entire team, was a special moment in time for me personally this year.
What makes me particularly proud is the exceptional customer service and support philosophy that both my parents wove into the DNA of GJS that now forms part of the mission and values that guide us as a team and frame each and every interaction that we have with our customers. Which is why I'm very proud to announce that in January 2019 we will be expanding our Customer Support team with a new team member based in Queensland. More details on this new appointment will follow in the new year.
Continuing our commitment to exceptional customer service, in March we launched our knowledge base and Creator Community, an enormous repository of information designed to support our digital decoration customers and provide an online forum for people to connect, be inspired and share knowledge. Now featuring more than 800& articles, we're proud that the knowledge base has become a go-to source of information and content for our customers.
This year we were also super busy behind the scenes implementing a new warehouse management system with the goal of increasing pick, pack and dispatch times for customer orders. The new system is already working like a dream and we have just finished the busiest Christmas period on record.
In 2018 we also upped the ante with video content with our new 'How to Sublimate' series of videos that were published weekly. And of course, the year wouldn't be complete without our hilarious annual blooper reel—check it out below.
We also held open-house events, revamped our training courses, launched an array of awesome products, helped so many of our customers truly profit from print and so much more!
But the above really is just the tip of the iceberg because there are already so many exciting things that we're planning for 2019.
So thank-you to all our loyal and valued customers for your ongoing support in 2018. We hope that your year has been successful, and we look forward to continuing to be your trusted partner in print in 2019.
Happy holidays!
Video
About the Author
Greg literally grew up in GJS. His parents, GJS' founding Directors, brought him to work with them since he was knee high to a grasshopper. He joined the team officially in 2005 and became Managing Director in November 2012. A self-confessed aviation and car enthusiast, Greg likes to live in the fast lane - and drive in it! He likes to geek out on the latest technology and gadgets, but also enjoys disconnecting from the hustle and bustle by travelling. Greg loves working in the print industry because it is dynamic, agile and fast paced, just the way he likes his cars.
About GJS
GJS is Australia's premier provider of solutions and services for the textile, promotional products, custom photo gift, sign and display industries. With over 41 years' experience, GJS supplies everything needed to start and operate a successful printing business including equipment, consumables, training and support. Headquartered in Revesby, NSW, and with additional teams located in Victoria and Queensland, GJS serves customers throughout Australia, New Zealand, and the Pacific Islands. For more information visit: gjs.co. GJS and the GJS logo are trademarks or registered trademarks of GJS. Other names are trademarks of their respective owners.