Don't risk it with expired inks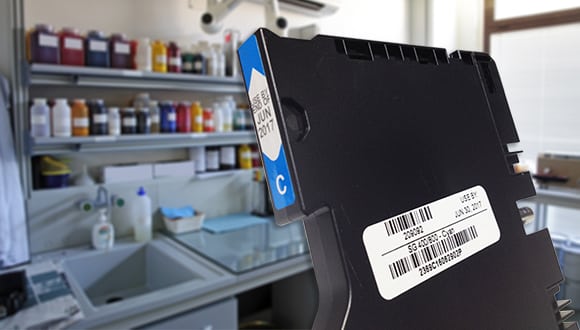 SYDNEY, Australia - March 8, 2017
Are you contemplating getting a few more print jobs out of those expired ink cartridges? Think again, you could be doing more damage to your printer than you realise!
The chemicals of creativity
Before we delve into what might happen if you use expired inks in your printer, let's dig deeper into how ink is made and what goes into it to make it perform the way it does in your printer and with the substrate you are printing onto.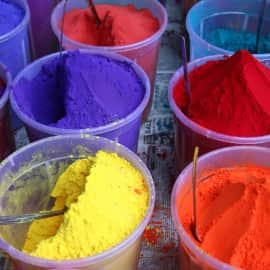 There are several different ink technologies available including water based; solvent (mainly known as Eco Solvent); latex; UV and dye sublimation.
Creating ink is a complex, highly technical and scientific process that uses a multitude of ingredients, some of which include: resin; binders; driers; surfactants; optical brighteners; adhesion promoters; pigments; dyes; defoaming agents; thixotropy promoters; anti-skimming agents; biocides; perfumes and deodorants.
That's a lot of different chemicals! Not all go into each type of ink, but the majority are generally used over the range of different inks produced. Ink manufacturing companies spend millions of dollars on R&D and manufacturing equipment to be able to make inks. It's a very scientific and precise procedure.
Mixing up magic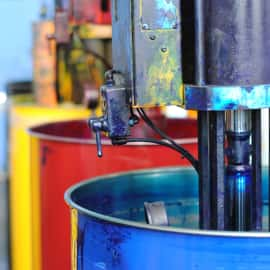 The process and equipment that is used to combine these ingredients is as important as the ingredients themselves. Remember, ink needs to pass through a range of filter systems and the minute channels of the printhead before it hits the substrate. To do this, it needs to be mixed thoroughly so that each part of the formula can do its part in the process.
Once mixed, ink is transported all over the world in planes, boats, trains or trucks until it is stored by different distributors in different locations and in different conditions. When it is purchased it is transported again before it finally finds its home in a printer. It is a testament to chemical engineering that inks can survive this process at all!
A date with expiry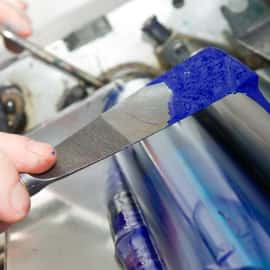 The expiry date put on cartridges by ink manufacturers tells you the date the inks will work fully as it is intended, and that all the ingredients will flow correctly through the printer tubes, filters and print heads and that the ink will do the job it is designed to do once it hits the substrate.
Using ink that is past its expiry date can cause countless issues with your printer. Some of these issues may not be evident immediately, but damage to your printer can occur that may impact its performance in the future.
When good inks go bad
Quite simply, as soon as ink starts to fall out of solution, it cannot do everything it was designed to do.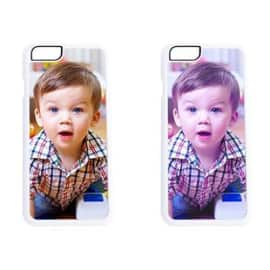 For example, it could be that an ingredient added to help the ink flow through the printhead has separated from the main body of ink, this will cause particles to start building inside the print head, and once the buildup is great enough it will cause the printhead to fail – which is generally an expensive part of the printer to replace.
Alternatively, it could be that some of the pigment has fallen out of solution causing colour variations (as shown in the picture opposite). There is a multitude of problems that can be caused by expired inks. It's also crucial to remember that in the majority of instances, the use of expired inks in your printer will also void your manufacturer's warranty.
You've spent a lot of money on your printer and its job is to make you money. Your job is to keep it in perfect working order. Think about it this way, you wouldn't put expired or out of date food into your body, so don't risk it by placing expired ink into your printer.
About the Author
David, or Dave as he is better known, kicked off his career at GJS in June 2015. He's our expert on the ground in Queensland and has substantial experience in screen printing, direct to garment printing, wide format digital printing and dye sublimation. Dave is passionate about exceptional customer service and likes nothing better than contributing to our customer's success by providing the right equipment or product so that they can achieve their creativity and business goals. When he's not taking great care of our Queensland based customers, you'll often find Dave in the great outdoors, indulging his passion for photography. Being from the Sunshine State, he's also a big fan of the Brisbane Broncos and QLD State of Origin. It goes without saying that his favourite colour is maroon!
About GJS
GJS is Australia's premier provider of solutions and services for the textile, promotional products, custom photo gift, sign and display industries. With over 41 years' experience, GJS supplies everything needed to start and operate a successful printing business including equipment, consumables, training and support. Headquartered in Revesby, NSW, and with additional teams located in Victoria and Queensland, GJS serves customers throughout Australia, New Zealand, and the Pacific Islands. For more information visit: gjs.co. GJS and the GJS logo are trademarks or registered trademarks of GJS. Other names are trademarks of their respective owners.