Understanding UV Printing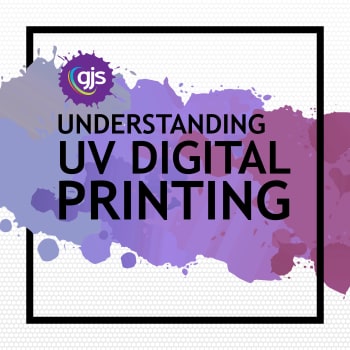 Want to learn how to print on virtually anything from glass to golf balls, pens to phone cases, USB drives to drink bottles? Then attend our Understanding UV Printing course and let the magic of UV direct printing transport you to a world that's only limited by your imagination.
UV printing technology offers users direct-printing capabilities onto a virtually limitless range of three-dimensional media allowing quick and easy product customisation. In this course you'll get up close and personal with GJS' desktop UV printing solutions and learn how you can easily use UV as the cornerstone of a custom print and embellishment business.
On the day you'll learn and practice:
What is UV printing?
What can be achieved using UV print technology?
An overview of the current generation Roland LEF UV printers
How to make money with your printed products
Live demonstrations
Live product testing
Q&A session with the GJS team
The Understanding UV Printing course is usually held in the GJS Sydney training facility but can be mobilised to anywhere in Australia to suit requirements. View the calendar for upcoming dates or email us for interstate booking requests.
Classes are typically held for individuals or groups of up to 6 people max.
Presenters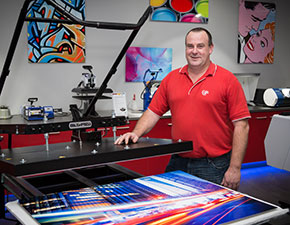 IAN STONE
Ian started working at GJS straight out of high school in 1992 and soon after completed a mechanical engineering apprenticeship. As a valuable member of our digital sales team, Ian brings with him a wealth of printing knowledge, having experienced it evolve from screen and pad solutions, right through to today's brilliant digital machines.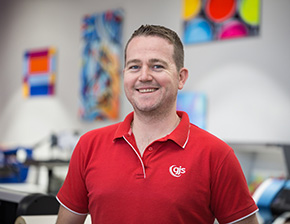 STEVE POOLE
Hailing from 'sunny' Sheffield in the UK, Steve joined the GJS team in August 2014 after emigrating to Australia. Steve has over seven years' expertise in inkjet printer troubleshooting, maintenance and repair for desktop, large format inkjet and direct to garment printers. He also has valuable skills in the area of colour management and the creation of ICC profiles and is a qualified Epson large format printer engineer.
How much?
$0 per person (including GST)
Join our Course Watch
We don't have any of these courses currently scheduled. Simply add yourself to our Course Watch and we will make sure you are informed when new classes are scheduled.
Join Course Watch