Products From Sefa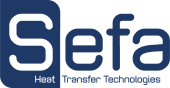 Sefa has been for more than 40 years, French designer and manufacturer of hot transfer presses for the textile industry and the sublimation market on solid materials.
Heat Transfer Presses / Desktop Platen Heat Presses
Our high quality desktop heat transfer presses are available in overhead swing-away for thicker products or clamshell design for metal and textiles
Heat Transfer Presses / Large Format & Automatic Platen Heat Presses
Typically used for producing individual pieces, platen heat presses use a heated platen to press flat or rigid pieces such as cut apparel, ceramics, wood, metals and more. For increased production, shuttle platen presses utilise two workspaces with a single heated platen, allowing you to prep your product on one surface, while you are pressing another product on the second surface, reducing production time!
Dye Sublimation / Accessories
Dye sublimation printer related accessories and maintenance consumables.
6 Products Found
Customer

Testimonials
"

Just wanted to let you know that I received the screens and they look fantastic! Thank you very much. Your service was just awesome.

Bronwyn Callander
"

What I like the best about GJS machinery is the swift turnaround of the orders, from when I place the order to when I receive it. This means I can turn jobs around very quickly and also means that I do not have to stock large quantities at any one time.

Susan Findlay
Why Choose GJS

Remote technical support
If you have a problem with a computer setting or issue with your artwork, the GJS Support Team can remotely connect to your PC or MAC through the internet to see what is going wrong. It means that any small issue can be resolved quickly without the need for an onsite call. Simply have the
GJS Print Support
utility downloaded on your computer.