Discounted Products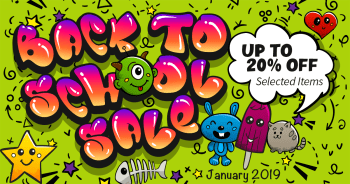 Dye Sublimation / Printable Blanks & Imprintables / Christmas
Looking for unique personalised Christmas gift ideas for your customers? Deck the halls, the tree and everything in between with our selection of Christmas-themed and inspired printable blanks and imprintables. Why not try our custom Santa sacks, personalised baubles, Christmas tree ornaments and other gifts you can personalise.
Dye Sublimation / Printable Blanks & Imprintables / Kids & Schools
Cool customisable products for kids and students who are looking to stand out from the crowd and printable blanks to complement school branding.
Dye Sublimation / Printable Blanks & Imprintables / Mugs, Glasses, Bottles & Steins
Blank sublimation mugs and drinkwear are by far the most popular products in our printable blanks range. Everyone loves a personalised photo mug or promo mug!
Customer

Testimonials
"

Can I just say that the service has been fantastic with this order. The communication has been exceptional. Your company is a pleasure to deal with.

Monica Brooks
"

Greg put together a package for our Charity fundraising and was so helpful. I was only looking for a small solution and he came through with a huge response and thanks to the lovely lady who co-ordinated it all (I have misplaced her name.) Thank-you! Thank-you!

Tracey Rex
Why Choose GJS

Loyalty rewards
When ordering online and when purchasing equipment offline, we reward our pre-paid customers with GJS Points. The higher the tier, the more points, rewards and other benefits you can earn. Think of it as our 'frequent printing' program. GJS Points can be redeemed for discount vouchers that can then be used on subsequent orders. The GJS Points Program has four tiers: Cyan, Magenta, Yellow and Black. GJS points also 'pool' into your company/business account. This means if you have colleagues who also shop with GJS, you all earn points that accumulate together, helping you reach higher tiers of the program faster, and increasing your redemption value. We also reward our Black-tier customers with free freight on all their orders, regardless of the order amount and no matter where they are located. It's our way of saying thanks to our most loyal customers who continue to support us as we support them.