GJS Printing Equipment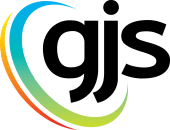 GJS is Australia's premier provider of solutions and services for the textile, promotional products, custom photo gift, sign and display industries. GJS supports an extensive range of print solutions including: heat transfer, dye sublimation, direct to garment, digital solvent, ultra violet (UV) and screen printing solutions.
Heat Transfer Presses / Desktop Platen Heat Presses
Our high quality desktop heat transfer presses are available in overhead swing-away for thicker products or clamshell design for metal and textiles
Drying
Tunnel dryers and flash curers and ovens for your print products.
Direct to Garment DTG Printers / Pre-Treatment Machines
Pre-treatment is a critical step in the garment printing process, important for ensuring the fibres of the garment stay flat and smooth and allowing the white ink to set properly, giving you vibrant prints. GJS has a range of Pre-Treatment machines for any level of production.
Digital Printers & Cutters / UV Printers
Roland DG's award winning wide format UV printing technology, VersaUV, will open your print business to a world of creative new printing opportunities with vibrant CMYK, high opacity White, plus Clear for spectacular special effects. Direct printing on 3D objects like pens, smartphone cases, laptop covers, awards, gifting and promotional items with stunning results.
Heat Transfer Presses / Special Purpose Heat Presses
Do you want your dye sublimation product offering to reach beyond just flat and fabric items? Our desktop heat transfer presses are available in a range of customised designs for decorating uniquely shaped blanks including ceramic mugs, plates, tiles, caps, stubby coolers and metal jewellery.
29 Products Found
Customer

Testimonials
"

Thanks again for your help along the way Michael. I know it's an almost zero margin sale for you compared to decent sales, so I appreciate you treating it like a decent sale none the less. Very professional.

Dean, WF Plastics
Why Choose GJS

Loyalty rewards
When ordering online and when purchasing equipment offline, we reward our pre-paid customers with GJS Points. The higher the tier, the more points, rewards and other benefits you can earn. Think of it as our 'frequent printing' program. GJS Points can be redeemed for discount vouchers that can then be used on subsequent orders. The GJS Points Program has four tiers: Cyan, Magenta, Yellow and Black. GJS points also 'pool' into your company/business account. This means if you have colleagues who also shop with GJS, you all earn points that accumulate together, helping you reach higher tiers of the program faster, and increasing your redemption value. We also reward our Black-tier customers with free freight on all their orders, regardless of the order amount and no matter where they are located. It's our way of saying thanks to our most loyal customers who continue to support us as we support them.