Roland TrueVIS VG2 Series Printer/Cutters
Roland's next generation TrueVIS wide-format printer cutters have been engineered to surpass the quality and production needs of today's most demanding professionals, offering everything you could want in an eco-solvent printer and a whole lot more.
Both the 54-inch TrueVIS VG2-540 and 64-inch TrueVIS VG2-640 offer comprehensive new colour choices, improved machine efficiency, and increased print and cut accuracy. These are Roland's 16th generation eco-solvent solutions and represent a significant leap forward from previous generations.
Features that will blow your mind:
A new generation of TrueVIS eco-solvent TR2 ink that includes Orange Ink expands colour gamut, enabling reproduction of specific brand colors and providing 130 new spot colours
New True Rich Colour preset produces exceptional colour vibrancy while also realising neutral greys, smooth gradations and natural skin tones
Four FlexFire print heads with precision droplet technology deliver rich, smooth and exciting image results, even in high-speed modes
The Avery Dennison ICS Warranty Program and 3M MCS Warranty coverage now apply to graphics printed with the VG2 and TR2 ink
Automatic pinch rollers raise during operation to avoid contact with graphics and keep media steady with adjustable pressure settings
Users can customise their cutting with multiple crop marks, automatic crop adjustment, and PerfCut mode.
A new media take-up unit supports two modes for improved take-up accuracy from thin films to heavy canvas
Included VersaWorks 6 RIP software supports the latest Harlequin® RIP dual-core engine with PDF 2.0 and native 64-bit processing plus new, easy-to-use capabilities that make it the most powerful RIP software ever
What can you create?
Banners and posters
POS graphics
Signage
Backlit displays
Die-cut labels and decals
Wall graphics, decals and murals
Print and cut heat transfers
Order
Warranty
Your GJS SubliM printer is covered by Roland's 3-year warranty and backed by GJS' own 2-year print head warranty. We also provide you with complete peace of mind by offering a 7 day money back guarantee!
Related Documents
& Links
Used Equipment
Customer

Case Studies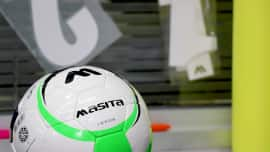 With two Roland VersaSTUDIO BN-20's powering production, Melbourne-based sporting apparel business Masita is kicking goals in the local sporting community by providing speedy service, bespoke customisation and good old-fashioned customer service.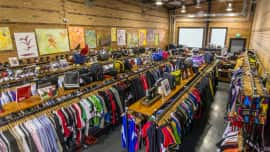 House of Uniforms, an energetic and independent Australian uniform business is discovering the benefits of bringing previously outsourced printing processes in-house with the help of GJS. With these workflows in-house, House of Uniforms has even been able to launch its own range of promotional products!
Customer

Testimonials
"

I contacted this company a few months back because I was concerned at the amount of fly-by-night stuff that seemed to be available via e-Bay and I did not want to get burned, so looked for an established business. I have found GJS and in particular Greg excellent to deal with. I lobbed on their doorstep unannounced after talking to Greg via email and phone and said I wanted to buy an intermediate kit. It turned out they did not have a 1410 printer in stock so Greg immediately said he would up-grade to the next level 7 colour machine at no extra cost. We had some teething troubles with the printer which - may have been my fault. However there was never a suggestion of this and Greg replaced the printer with a new one without question. Now that we are up and running, I am very happy with the equipment. Note I up-graded to a Geo Knight mug press which now seems to have been the right decision as I think the horizontal loading of this machine definitely has benefits over the GJS one. Note this was Greg′s recommendation but only when I asked him which one he would prefer to use. In short, I would say that you can go ahead and by from GJS without fear that you will be left in the lurch or ripped off by them.

Ian Bamford
"

I would just like to thank you and the GJS team for providing such great products and service. The setup of the printer and bulk ink system took no time at all thanks to your quality products and easy to follow instructions. I almost lost faith in the whole system when I bought dodgy equipment from a guy in XXXX, but your company has restored that faith. Please thank the team for me and I will definitely be purchasing further products from your company when my business takes off.

Ben H.
Why Choose GJS

Remote technical support
If you have a problem with a computer setting or issue with your artwork, the GJS Support Team can remotely connect to your PC or MAC through the internet to see what is going wrong. It means that any small issue can be resolved quickly without the need for an onsite call. Simply have the
GJS Print Support
utility downloaded on your computer.
Further Information
If you require any further information on this product please click the button below and complete the form.