Wide Format Flagship Sublimation Systems
5 Products Found
Customer

Case Studies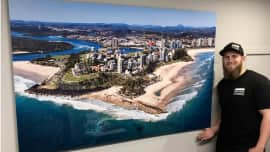 Taking a consultative approach to customer engagement and quality at the core of the products it delivers, Gold Coast Printing & Framing has placed an Epson wide-format dye-sublimation solution at the heart of its business and added Chromaluxe high-definition panels to its media range to add to the portfolio of options it can offer its customers.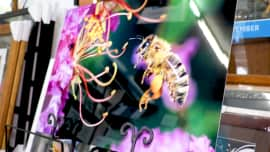 Always keen to offer its customers the latest in photographic printing options, Griffith Camera House recently embraced dye sublimation and incorporated ChromaLuxe photo panels into its diverse range of solution offerings.
Customer

Testimonials
"

I have delt with Michael - and his help with a couple of questions has given me great confidence if your business. I had not heard of GJS until after I purchased my hardware from another company - I now buy ALL my supplies through GJS and currently hoping to get some hardware in the future.

Trish Morgan
"

The damaged photo emulsion I recently received was replaced promptly, at no charge within 3 days of notification of receipt. This has enabled me to finish my project on time. Thanks heaps for this excellent result.

Janie O′Brien
Why Choose GJS

Experience
We have over 40 years experiencing supporting customers in the printing industry.