Wide Format Flagship Sublimation Systems
2 Products Found
2 Products Found
Customer

case studies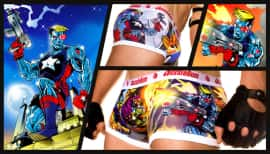 With an innovative online business model and unapologetic brand, aussieBum exemplifies the modern post-dot-com era e-commerce success story. However, the origins of this icon Australian brand are much more humble.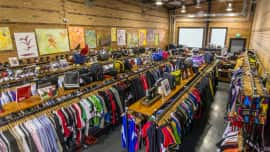 House of Uniforms, an energetic and independent Australian uniform business is discovering the benefits of bringing previously outsourced printing processes in-house with the help of GJS. With these workflows in-house, House of Uniforms has even been able to launch its own range of promotional products!
Customer

Testimonials
"

A very fine company that still works on the principles of sound good service and advice and customer appreciation for the good product they provide us. Well done team

George Dragon
"

I use GJS because the products are great and the support for using the products is always good.

Christina Gudgeon
Why Choose GJS

Loyalty rewards
When ordering online and when purchasing equipment offline, we reward our pre-paid customers with GJS Points. The higher the tier, the more points, rewards and other benefits you can earn. Think of it as our 'frequent printing' program. GJS Points can be redeemed for discount vouchers that can then be used on subsequent orders. The GJS Points Program has four tiers: Cyan, Magenta, Yellow and Black. GJS points also 'pool' into your company/business account. This means if you have colleagues who also shop with GJS, you all earn points that accumulate together, helping you reach higher tiers of the program faster, and increasing your redemption value. We also reward our Black-tier customers with free freight on all their orders, regardless of the order amount and no matter where they are located. It's our way of saying thanks to our most loyal customers who continue to support us as we support them.