Wide Format Flagship Sublimation Systems
2 Products Found
Customer

Case Studies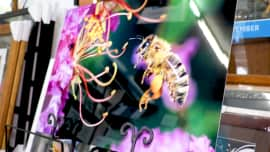 Always keen to offer its customers the latest in photographic printing options, Griffith Camera House recently embraced dye sublimation and incorporated ChromaLuxe photo panels into its diverse range of solution offerings.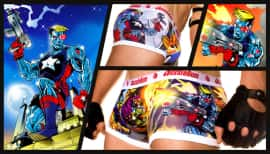 With an innovative online business model and unapologetic brand, aussieBum exemplifies the modern post-dot-com era e-commerce success story. However, the origins of this icon Australian brand are much more humble.
Customer

Testimonials
"

Although I haven′t used my product that I purchased I would just like to comment on the speed of service. I was very pleased to receive a call the morning following my order, which was placed after 10pm in the evening, to confirm and finalise my order and was also very pleased to find my product had arrived before midday that day. Being a uni student I find this service very convenient and a pleasurable experience. Thank-you

Gemma Alberton
"

We commenced wide format sublimation operations in 2010. GJS Machinery supplied the equipment and service for our operations. We are pleased to recommend GJS Machinery to any business. They have provided us with excellent service, even under difficult and unusual circumstances. Every call and email enquiry we have made has been followed up professionally and swiftly. We would be more than happy to verify this recommendation to anyone contacting us directly.

Terry Sheean & Keryl Smith
Why Choose GJS

Remote technical support
If you have a problem with a computer setting or issue with your artwork, the GJS Support Team can remotely connect to your PC or MAC through the internet to see what is going wrong. It means that any small issue can be resolved quickly without the need for an onsite call. Simply have the
GJS Print Support
utility downloaded on your computer.