Desktop Workhorse Sublimation Systems
2 Products Found
Customer

Case Studies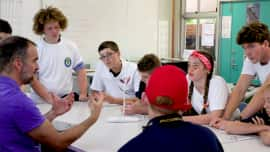 With STEM a huge focus for schools right around the country, students at Tamborine Mountain State High School are embracing advanced manufacturing methods such as dye sublimation to create amazing products and prepare themselves for a digitally diverse future workforce.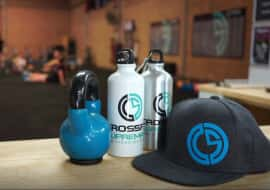 Crossfit Supremacy is a Crossfit gym located in Padstow, NSW. Working with GJS, it recently brought its branding and promotional product printing in-house and can now create hundreds of customised products for its members.
Customer

Testimonials
"

Lovely service and very fast delivery. Prices are very competitive!

Alice Papademetriou
"

I contacted this company a few months back because I was concerned at the amount of fly-by-night stuff that seemed to be available via e-Bay and I did not want to get burned, so looked for an established business. I have found GJS and in particular Greg excellent to deal with. I lobbed on their doorstep unannounced after talking to Greg via email and phone and said I wanted to buy an intermediate kit. It turned out they did not have a 1410 printer in stock so Greg immediately said he would up-grade to the next level 7 colour machine at no extra cost. We had some teething troubles with the printer which - may have been my fault. However there was never a suggestion of this and Greg replaced the printer with a new one without question. Now that we are up and running, I am very happy with the equipment. Note I up-graded to a Geo Knight mug press which now seems to have been the right decision as I think the horizontal loading of this machine definitely has benefits over the GJS one. Note this was Greg′s recommendation but only when I asked him which one he would prefer to use. In short, I would say that you can go ahead and by from GJS without fear that you will be left in the lurch or ripped off by them.

Ian Bamford
Why Choose GJS

Prompt dispatch of your orders
We´ll make sure to dispatch your consumables order the same day if it´s submitted before 2pm along with payment for the order.