Desktop Workhorse Sublimation Systems
2 Products Found
Customer

Case Studies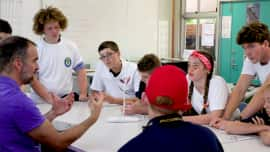 With STEM a huge focus for schools right around the country, students at Tamborine Mountain State High School are embracing advanced manufacturing methods such as dye sublimation to create amazing products and prepare themselves for a digitally diverse future workforce.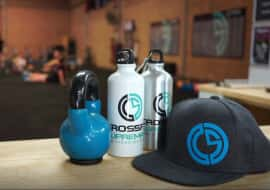 Crossfit Supremacy is a Crossfit gym located in Padstow, NSW. Working with GJS, it recently brought its branding and promotional product printing in-house and can now create hundreds of customised products for its members.
Customer

Testimonials
"

Great experience so far. Very impressive delivery speed! Happy to recommend and keep using your services!

Alistair Bain
"

I have purchased 2 x Brand new screen printing machines from GJS. Graham showed us the machines at the padstow factory and gave us a great run down on what they can do, we ordered them and GJS were prompt with delivery, they set up the machine in our factory and again showed us how they work in great detail. Graham was friendly and ensured we were satisfied with everything before he left. Any later queries i had were addressed immediately. I couldnt recommend them enough and have already.

Daniel Sparrow
Why Choose GJS

Loyalty rewards
When ordering online and when purchasing equipment offline, we reward our pre-paid customers with GJS Points. The higher the tier, the more points, rewards and other benefits you can earn. Think of it as our 'frequent printing' program. GJS Points can be redeemed for discount vouchers that can then be used on subsequent orders. The GJS Points Program has four tiers: Cyan, Magenta, Yellow and Black. GJS points also 'pool' into your company/business account. This means if you have colleagues who also shop with GJS, you all earn points that accumulate together, helping you reach higher tiers of the program faster, and increasing your redemption value. We also reward our Black-tier customers with free freight on all their orders, regardless of the order amount and no matter where they are located. It's our way of saying thanks to our most loyal customers who continue to support us as we support them.