Large Format Production Sublimation Systems
Dye Sublimation Transfer Printers / Large Format Production Sublimation Systems
Epson & Sawgrass Pro photo printing solutions are designed for the fast-paced, high-volume production facility. Ideal for photography, fine art, signage and high-volume customisation and personalisation. These large format digital dye sublimation printers utilise uniquely formulated Sawgrass or Epson inks to achieve expanded gamut and extended yield for vibrant, true-to-life colours and lower imaging cost
2 Products Found
Customer

Case Studies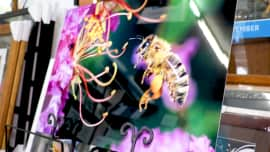 Always keen to offer its customers the latest in photographic printing options, Griffith Camera House recently embraced dye sublimation and incorporated ChromaLuxe photo panels into its diverse range of solution offerings.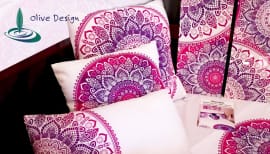 Olive Design exemplifies the versatility and opportunity that exists in the custom print market with dye sublimation. From designer homewares including bedding, cushions, clipboards and coasters through to high-definition metal prints for photographers and even kitchen splashbacks, there isn't a product that Ann from Olive Design can't create for her customers.
Customer

Testimonials
"

A pity that I didnt buy my equipment from you, as the training course looks very useful, most other companies seem to be sadly lacking in technical help in use of their products, so it is basically a matter of trial and error, which is somewhat costly, a misprinted mug isnt worth much.

Vince Wathen
"

Greg Greg Greg, you are an angel! My prints are coming out perfectly, my presses are perfect and I am as happy as Larry! Thank you so much for all of your time, it was much much much appreciated! You are a life saver!

Aliscia H
Why Choose GJS

Maximum convenience
At
gjs.co
, you can order our products 24/7 and we´ll deliver it to your door! Or simply call us. Our phones are open from 8am to 4:30pm Monday to Friday. We´ll make sure you get all the information you need to make informed decisions. It just doesn´t get any easier.