Large Format Production Sublimation Systems
Dye Sublimation Transfer Printers / Large Format Production Sublimation Systems
Epson & Sawgrass Pro photo printing solutions are designed for the fast-paced, high-volume production facility. Ideal for photography, fine art, signage and high-volume customisation and personalisation. These large format digital dye sublimation printers utilise uniquely formulated Sawgrass or Epson inks to achieve expanded gamut and extended yield for vibrant, true-to-life colours and lower imaging cost
1 Products Found
Customer

Case Studies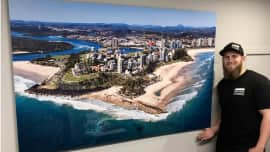 Taking a consultative approach to customer engagement and quality at the core of the products it delivers, Gold Coast Printing & Framing has placed an Epson wide-format dye-sublimation solution at the heart of its business and added Chromaluxe high-definition panels to its media range to add to the portfolio of options it can offer its customers.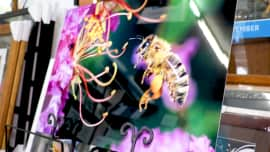 Always keen to offer its customers the latest in photographic printing options, Griffith Camera House recently embraced dye sublimation and incorporated ChromaLuxe photo panels into its diverse range of solution offerings.
Customer

Testimonials
"

I´m new to the sublimation business, and in my research I have your company to be the best so far, and I look forward to dealing with you again and again....Cheers

Julie Ireland
"

We commenced wide format sublimation operations in 2010. GJS Machinery supplied the equipment and service for our operations. We are pleased to recommend GJS Machinery to any business. They have provided us with excellent service, even under difficult and unusual circumstances. Every call and email enquiry we have made has been followed up professionally and swiftly. We would be more than happy to verify this recommendation to anyone contacting us directly.

Terry Sheean & Keryl Smith
Why Choose GJS

Loyalty rewards
When ordering online and when purchasing equipment offline, we reward our pre-paid customers with GJS Points. The higher the tier, the more points, rewards and other benefits you can earn. Think of it as our 'frequent printing' program. GJS Points can be redeemed for discount vouchers that can then be used on subsequent orders. The GJS Points Program has four tiers: Cyan, Magenta, Yellow and Black. GJS points also 'pool' into your company/business account. This means if you have colleagues who also shop with GJS, you all earn points that accumulate together, helping you reach higher tiers of the program faster, and increasing your redemption value. We also reward our Black-tier customers with free freight on all their orders, regardless of the order amount and no matter where they are located. It's our way of saying thanks to our most loyal customers who continue to support us as we support them.