GJS launches UV direct-to-film (DTF) printing solution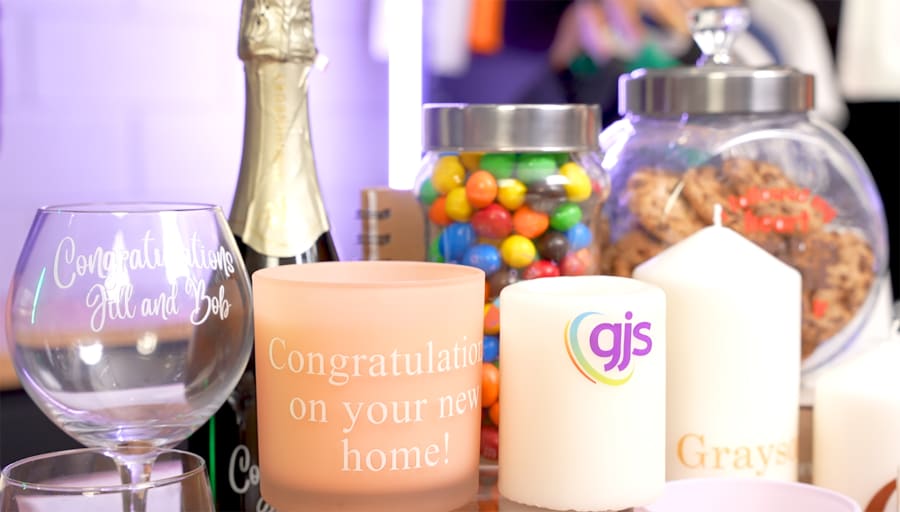 SYDNEY, Australia - May 29, 2023
GJS today announced the availability of new UV direct-to-film adhesive transfer film, providing more versatility for Roland DG LEF UV printer owners to print on a huge array of additional products previously not possible.
UV Direct-to-film, or UV DTF printing, is a relatively new UV-cured ink-based print process whereby digital decorators print designs onto a transfer film.
While printing, the ink is dried immediately via UV light. The film is then processed through a laminator which activates the adhesive on the back of the film. The adhesive film eliminates the use of adhesive powder.
UV direct-to-film (DTF) printing specifically enables digital decorators the ability to customise a wide range of three-dimensional substrates quickly and easily.
"Simply print your designs with your UV printer onto GJS' UV direct-to-film (DTF) adhesive transfer film, run it through a laminator to adhere the adhesive backing, then peel and stick your transfer onto your desired product, such as plastic, metal, wood, glass and many more," said Greg Stone, Managing Director, GJS.
The use of a laminator is key to the UV DTF printing process as it applies a thin layer of protective film over the printed material to prevent the design from getting scratched, faded, or damaged due to environmental factors such as moisture or heat. This provides the print an extended life, while also enhancing its quality.
"The durability of the finished products is a key stand out. They are highly resistant to fading and scratching, making them perfect for glassware and other objects that are frequently machine-washed," Stone added.
It is also a cost-effective printing technique as it does not require rotary attachments, jigs, powder, or expensive tunnel dryers or curing ovens.
This printing solution provides the opportunity to print on unique, unconventional curved surfaces such as cap brims and glassware cups due to its flexibility and durability.
"Providing the most versatility, the implementation of a laminator and the GJS' UV direct-to-film adhesive transfer film creates and opportunity to print on a wide range of materials in comparison to typical UV printing, where you are limited by the substrate. The utilisation of the adhesive film provides the opportunity to print full-colour and complex designs on unique surfaces without losing quality. The easy-to-use laminator is an essential piece of the process that heightens print quality and durability," Stone concluded.
GJS' UV direct-to-film adhesive transfer film and laminator are available now.
Check out the new UV direct-to-film printing process below
About GJS
GJS is Australia's premier provider of solutions and services for the textile, promotional products, custom photo gift, sign and display industries. With over 44 years' experience, GJS supplies everything needed to start and operate a successful printing business including equipment, consumables, training and support. Headquartered in Revesby, NSW, and with additional teams located in Victoria and Queensland, GJS serves customers throughout Australia, New Zealand, and the Pacific Islands. For more information visit: gjs.co. GJS and the GJS logo are trademarks or registered trademarks of GJS. Other names are trademarks of their respective owners.