Brother awards GJS for a decade of commitment to DTG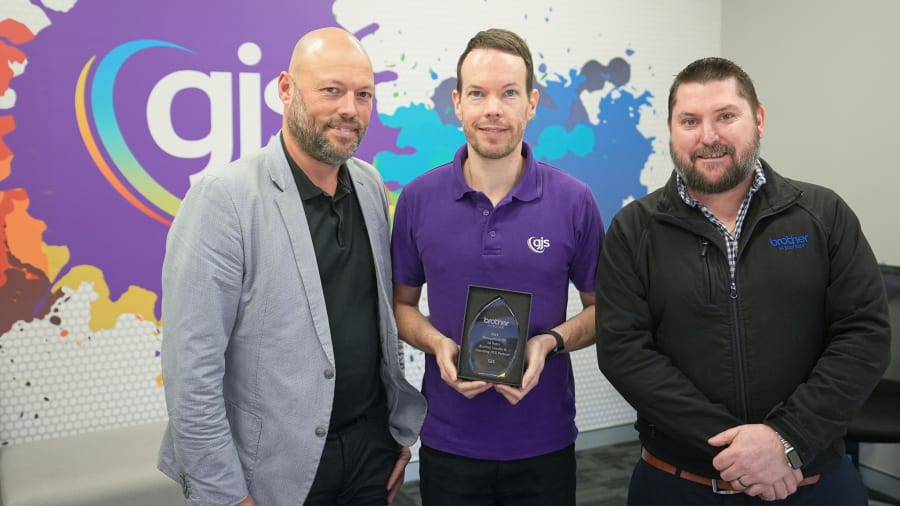 SYDNEY, Australia - August 25, 2022
GJS today announced it has been recognised by Brother International Australia (BIA) as a founding direct-to-garment (DTG) partner with a special award acknowledging more than 10-years of collaboration and market education on DTG printing.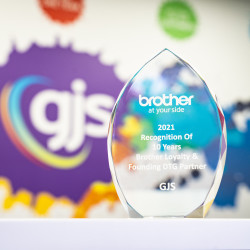 GJS launched the first dedicated, industrial direct-to-garment printer to the local market with the introduction of the Brother GT-541 single-platen DTG printer at Visual Image Impact Expo on the Gold Coast in 2010.
Since then, GJS has gone on to become Australia's premier supplier and distributor of direct-to-garment printers and consumables with hundreds of Australian businesses now using a DTG printer as a cornerstone for digital garment decoration.
"Great business relationships are far more rewarding than just great business. When companies and their representatives have a synergy that delivers outstanding experiences for all stakeholders, it's something to be proud of. When starting DTG for Brother International Australia I was given a difficult task, new technology, new markets, unknown competitors who simply didn't deliver on their promises, the goal was to be different, deliver our 'at your side' by finding and securing the best resellers in the industry," said Greg Benardos, Brother International Australia.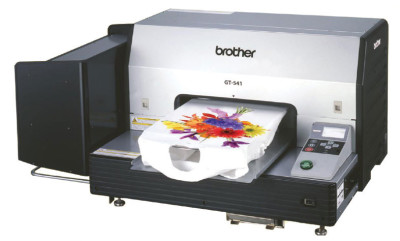 The launch of the Brother GT-541 (shown opposite) marked the progression from screen printing technologies to a cleaner and quicker way to transfer images directly onto garments. Since the GT-541 there have been five subsequent DTG evolutions from the Brother brand released in Australia: the GT-782 dual platen DTG printer, the GT-3, the GTX, the GTXpro and the GTXpro Bulk.
"I'm proud to have worked with Graham Stone in those early years, but it was Greg Stone who had the vision and enthusiasm to drive the paradigm shift from what was predominately a manufacturing business into the digital leaders GJS are today. I saw that in our first meeting and knew then, this is the business type we need. I have seen their growth over the past 10 years in DTG as well as the many other areas they are successfully trading, it has been a pleasure to be 'at their side' during this time," Benardos added.
The introduction and growth of direct-to-garment printing technology in Australia has also helped drive the democratisation of print and digital decoration with hundreds of new businesses emerging and consumers benefiting from the ability to create customised garments in short runs coupled with quick turn-around times without a commitment to minimum quantities or the need to send printing work offshore.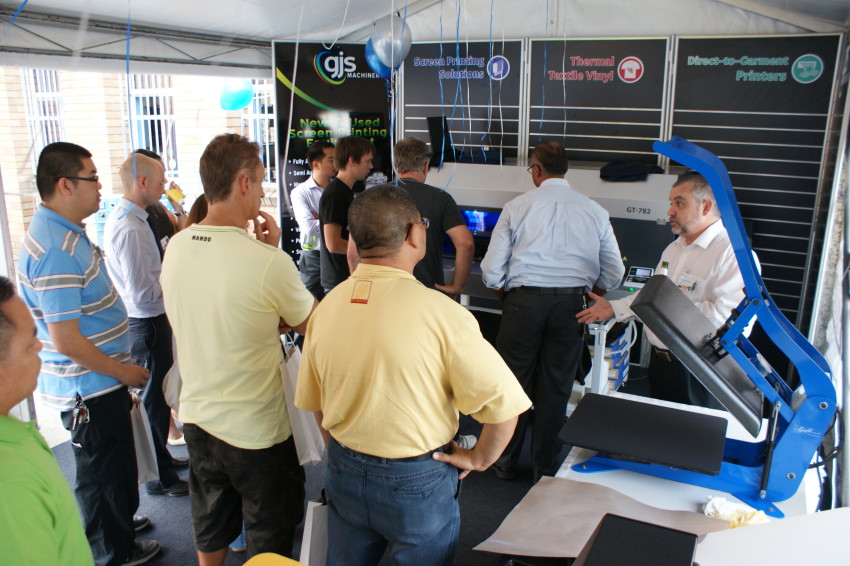 - Attendees at GJS' launch event for the Brother GT-782 in 2011.
"Being part of the introduction and wide-spread adoption of DTG in the Australian market has been an incredibly rewarding experience," said Greg Stone managing director, GJS. "From fledgling beginnings and overcoming the stigma created by inferior re-engineered paper printers pretending to be garment printers, to educating the market on the potential and now seeing some of our customers purchase their fourth, fifth and even sixth DTG printer as their businesses continue to grow gives the entire GJS team great pride," Stone added.
GJS firmly believes in a partnership approach to business, and this is exemplified in the work that it has done over the last 10 years with Brother International Australia to help drive DTG adoption and educate the market through events and courses, trade shows, webinars, whitepapers, ebooks and social proof in the form of customer success stories and videos.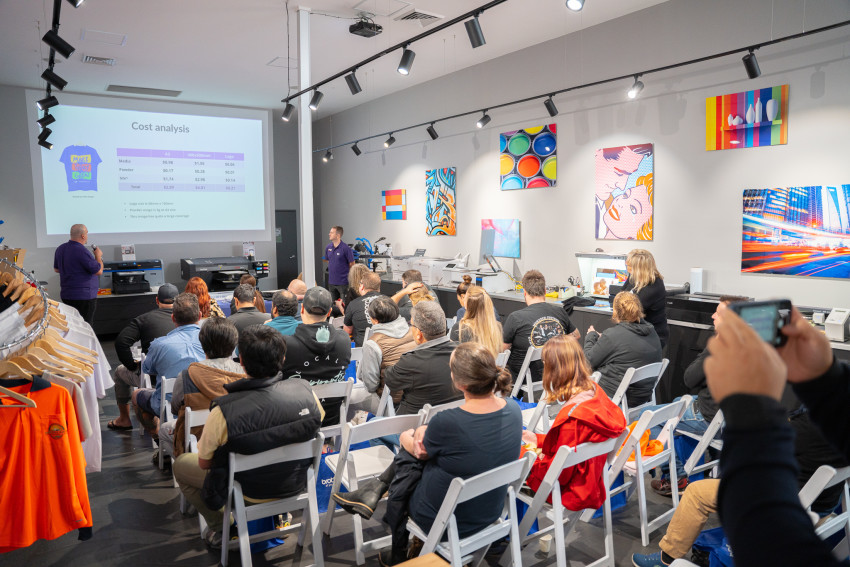 - Attendees at a GJS DTG event in 2022.
"I'd like to thank Brother International Australia for this special award and extend a special thanks to the GJS team around the country who work with our DTG customers each and every day to achieve success," Stone concluded.
What does a Brother DTG event look like at GJS? Take a look!
About GJS
GJS is Australia's premier provider of solutions and services for the textile, promotional products, custom photo gift, sign and display industries. With over 43 years' experience, GJS supplies everything needed to start and operate a successful printing business including equipment, consumables, training and support. Headquartered in Revesby, NSW, and with additional teams located in Victoria and Queensland, GJS serves customers throughout Australia, New Zealand, and the Pacific Islands. For more information visit: gjs.co. GJS and the GJS logo are trademarks or registered trademarks of GJS. Other names are trademarks of their respective owners.