GJS named Roland DG Partner of the Year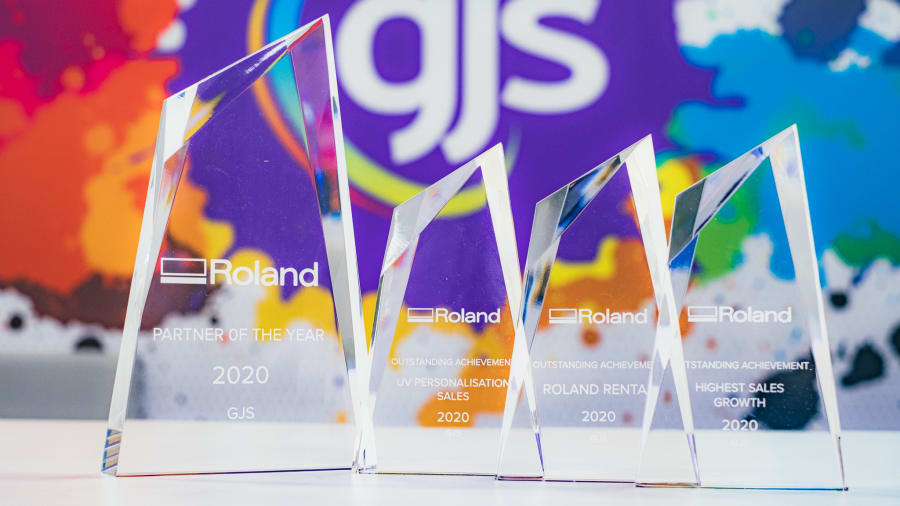 SYDNEY, Australia - October 12, 2021
GJS today announced it has been named as Roland DG's partner of the year. The accolade is one of four distinctions awarded to GJS by Roland DG as part of its annual partner awards program.
GJS was also awarded outstanding achievement awards for Highest Sales Growth; Roland Rental and UV Personalisation Sales—an accolade GJS has been awarded four years running.
"I speak for the entire team when I say that we are all incredibly humbled and proud to be recognised by Roland DG for our continued efforts to foster growth of digital decoration technology here in Australia," said Greg Stone, managing director, GJS.
"What makes us prouder is to have achieved year-on-year growth in several categories, especially with the challenges that COVID-19 has created in the last two years for our industry," Stone added.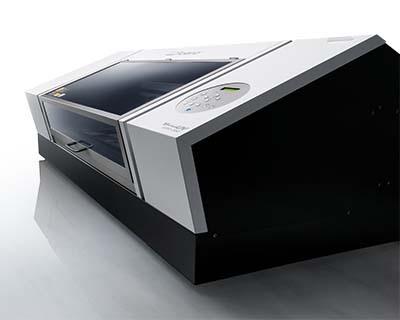 GJS has been working diligently to educate the market on the potential for profit from the digital decoration and customisation industry for many years.
More and more people are expecting personalised experiences in their lives, from marketing and advertising, to personalised products and customised gifts.
As a result, GJS has been able to help many of its customers capitalise on what it calls the 'customisation revolution' with relevant solutions from Roland DG that allow them to truly profit from print.
John Wall, managing director of Roland DG Australia commented on GJS' several award wins saying, "It is a real honour to announce GJS as the Roland DG Partner of the Year for 2020. GJS certainly embody the Roland DG philosophy of not just selling products, but providing a full customer experience and business ready solutions backed up by a range of value added services, and first class customer support. We have witnessed first-hand their impressive growth over our 13 year partnership and hope to continue this for many years to come."
GJS firmly believes in a partnership approach to business, and this is exemplified in the work that it does with its OEM's such as Roland DG Australia to deliver true value to its customers, be it through collaboration on events, webinars, virtual courses, through to its own exclusive content such as it interactive industry knowledge base and creator community.
"I'd like to thank Roland DG for this recognition and extend a special thanks to the GJS team around the country who live and breathe our values every day in each and every interaction with our customers," Stone concluded.
About GJS
GJS is Australia's premier provider of solutions and services for the textile, promotional products, custom photo gift, sign and display industries. With over 42 years' experience, GJS supplies everything needed to start and operate a successful printing business including equipment, consumables, training and support. Headquartered in Revesby, NSW, and with additional teams located in Victoria and Queensland, GJS serves customers throughout Australia, New Zealand, and the Pacific Islands. For more information visit: gjs.co. GJS and the GJS logo are trademarks or registered trademarks of GJS. Other names are trademarks of their respective owners.