Roland EOFY specials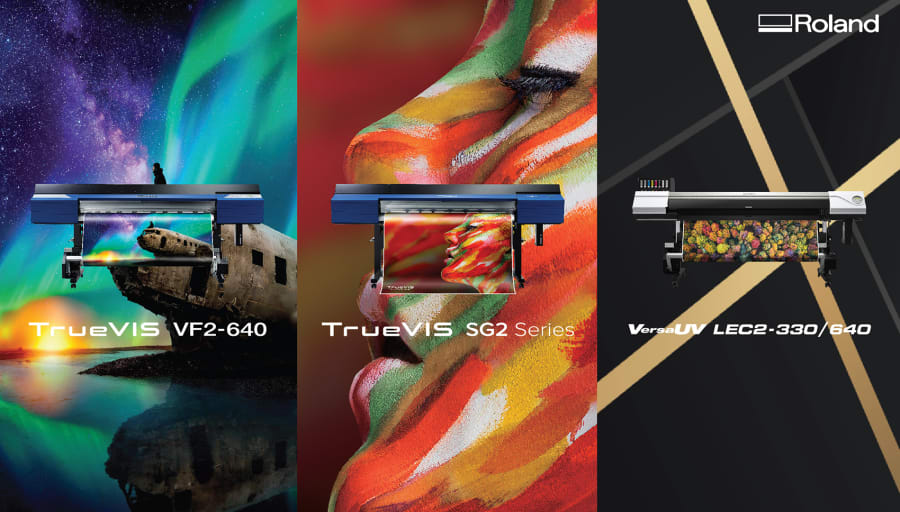 SYDNEY, Australia - May 19, 2021
Purchase that new Roland DG printer or printer/cutter that you've been dreaming of before the end of the financial year and you will receive a FREE take-up unit valued at $1,955. Offer applies to select Roland DG printers purchased before 30 June.
Roland DG TrueVIS SG2 Series Printer/Cutters
Purchase any Roland SG2 series printer/cutter before 30 June and receive a FREE take-up unit valued at $1,955.
Producing exceptionally vibrant colours, and boasting award-winning features at an affordable price, the SG2 Series is a serious printer/cutter to help you really profit from print.
Find out which Roland DG SG2 series printer/cutter is right for you and your business here.
Roland DG TrueVIS VF2-640 Printer/Cutter
Purchase a Roland DG VF2-640 printer/cutter before 30 June and get a FREE take-up unit valued at $1,955.
Delivering unprecedented gamut expansion, and superior colour accuracy, the VF2-640 is designed for uncompromising sign and graphics professionals.
VersaUV LEC2 Series UV Printer Cutters
Purchase a Roland DG VersaUV LEC2 series printer/cutter before 30 June and receive a FREE take-up unit valued at $1,955.
If it's time to really stand out from your competitors with outstanding quality digital UV print and cut then the VersaUV LEC2 series is for you.
Incorporate UV print and cut technology into your business and help take it to the next level.
The Roland DG SG2 series and VersaUV LEC2 series all come with industry-leading 3-year warranties, whilst the VF2-640 comes with an incredible 5-year warranty.
Instant Asset Write Off
Purchase or finance your new printing assets with GJS and take immediate advantage of the Federal Government's instant asset write off. Bring forward your spending and minimise your tax before 30 June. Read more about how the instant asset write off can help your business, here.
About GJS
GJS is Australia's premier provider of solutions and services for the textile, promotional products, custom photo gift, sign and display industries. With over 42 years' experience, GJS supplies everything needed to start and operate a successful printing business including equipment, consumables, training and support. Headquartered in Revesby, NSW, and with additional teams located in Victoria and Queensland, GJS serves customers throughout Australia, New Zealand, and the Pacific Islands. For more information visit: gjs.co. GJS and the GJS logo are trademarks or registered trademarks of GJS. Other names are trademarks of their respective owners.