Get help from GJS via your channel of choice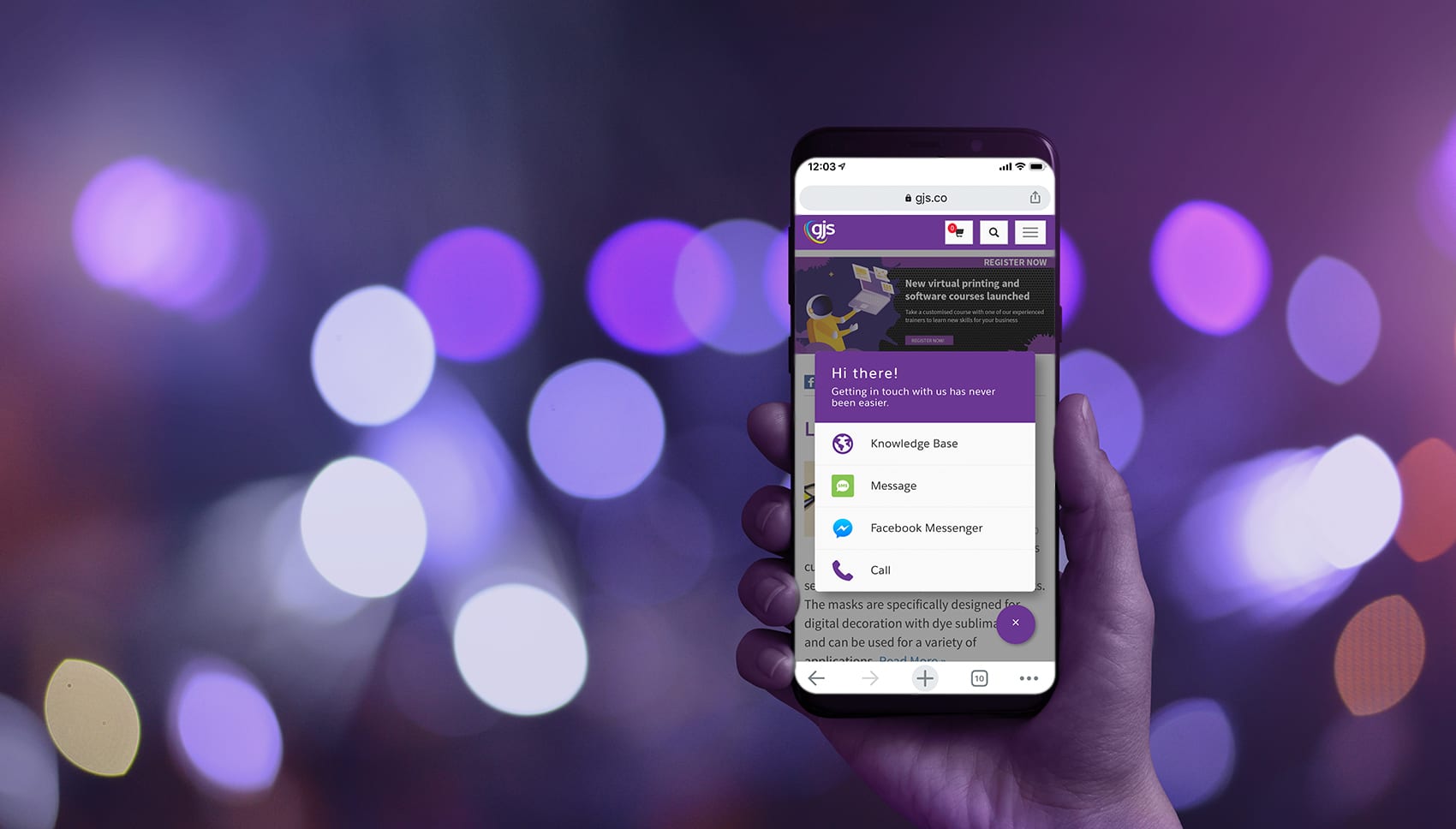 SYDNEY, Australia - May 19, 2020
Contacting the GJS team and getting any help or support that you might need is now even easier and can be delivered conveniently via your channel of choice including a new SMS/text message contact option.
The GJS team has been working extremely hard over the last few months to improve its already exceptional after-sales customer support systems and is excited to announce a new streamlined way to both contact and get help by choosing your preferred communication channel of choice.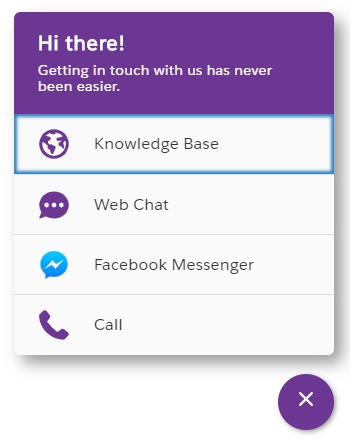 Now when viewing the GJS website from a desktop device, if you click the purple magnifying glass at the bottom right of your screen, you'll be presented with four contact options (see image on right).
Knowledge Base
This is our 24/7 self-service repository of information and articles including how-to guides, times and temperatures, instructional manuals, maintenance guides and our Creator Community where you can ask questions and contribute to the community discussion. There's now over 1,000 articles on our Knowledge Base covering common problems along with helpful hints and hacks.
Web Chat
If our support team is online and available, clicking this link will open a live web-chat widget where you can chat to one of our Customer Support Specialists in real-time. If they aren't available you can leave a message and they'll respond to you as soon as possible.
Facebook Messenger
Clicking this option will open a new browser tab and you'll be able to chat with us via Facebook Messenger. We're usually available via Facebook Messenger during our business hours of 8.00am to 4.30pm, Monday to Friday.
Call
If you'd like to speak to us over the phone, clicking this option will call our main switch number, 1800 457 888, and you can use the menu system to be transferred to the department or team member that you wish to speak with.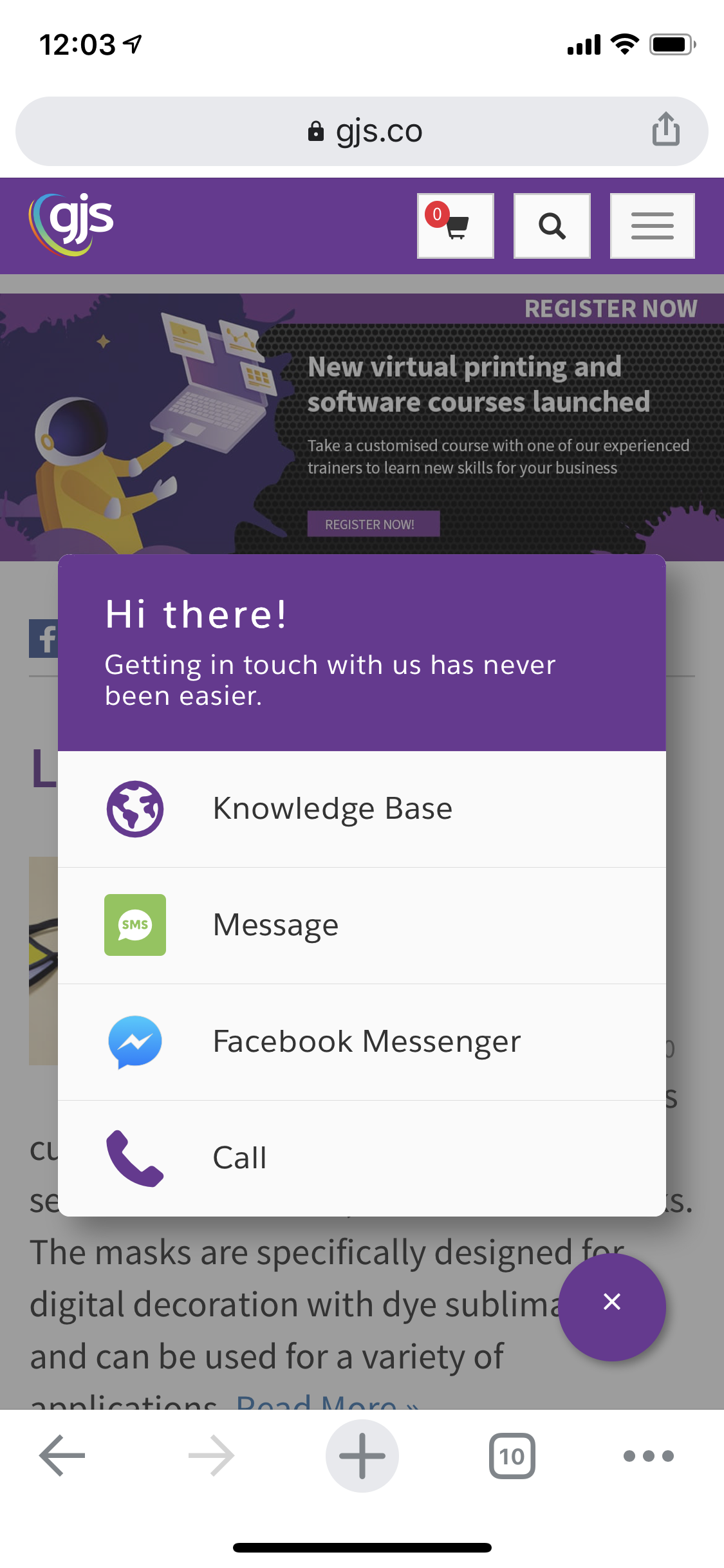 If you are viewing the GJS website from your mobile device, clicking on the magnifying glass at the bottom right of your screen will once again present with four contact options (see image on right).
SMS/Text Message
In addition to our Knowledge Base, Facebook Messenger and the option to call, you can now also contact us via SMS/ text message.
Clicking on this new 'Message' option will open the SMS/text message application on your phone and you can simply text us your question, request for assistance or whatever it is that you need assistance with and we'll reply to you via SMS/text message during our available hours.
If SMS/text message is your preferred method of communicating with the team at GJS you can also simply message us at any time on our new SMS only number: 0419 677 580.
As with our other forms of contact and support, we're usually available during our business hours of 8.00am to 4.30pm, Monday to Friday.
The team is very excited to be rolling out these new multi-channel contact and help options to you all and we look forward to continuing to provide you all with the exceptional customer service and support that GJS has become famous for via your communications channel of choice.
About GJS
GJS is Australia's premier provider of solutions and services for the textile, promotional products, custom photo gift, sign and display industries. With over 41 years' experience, GJS supplies everything needed to start and operate a successful printing business including equipment, consumables, training and support. Headquartered in Revesby, NSW, and with additional teams located in Victoria and Queensland, GJS serves customers throughout Australia, New Zealand, and the Pacific Islands. For more information visit: gjs.co. GJS and the GJS logo are trademarks or registered trademarks of GJS. Other names are trademarks of their respective owners.