Face masks available now!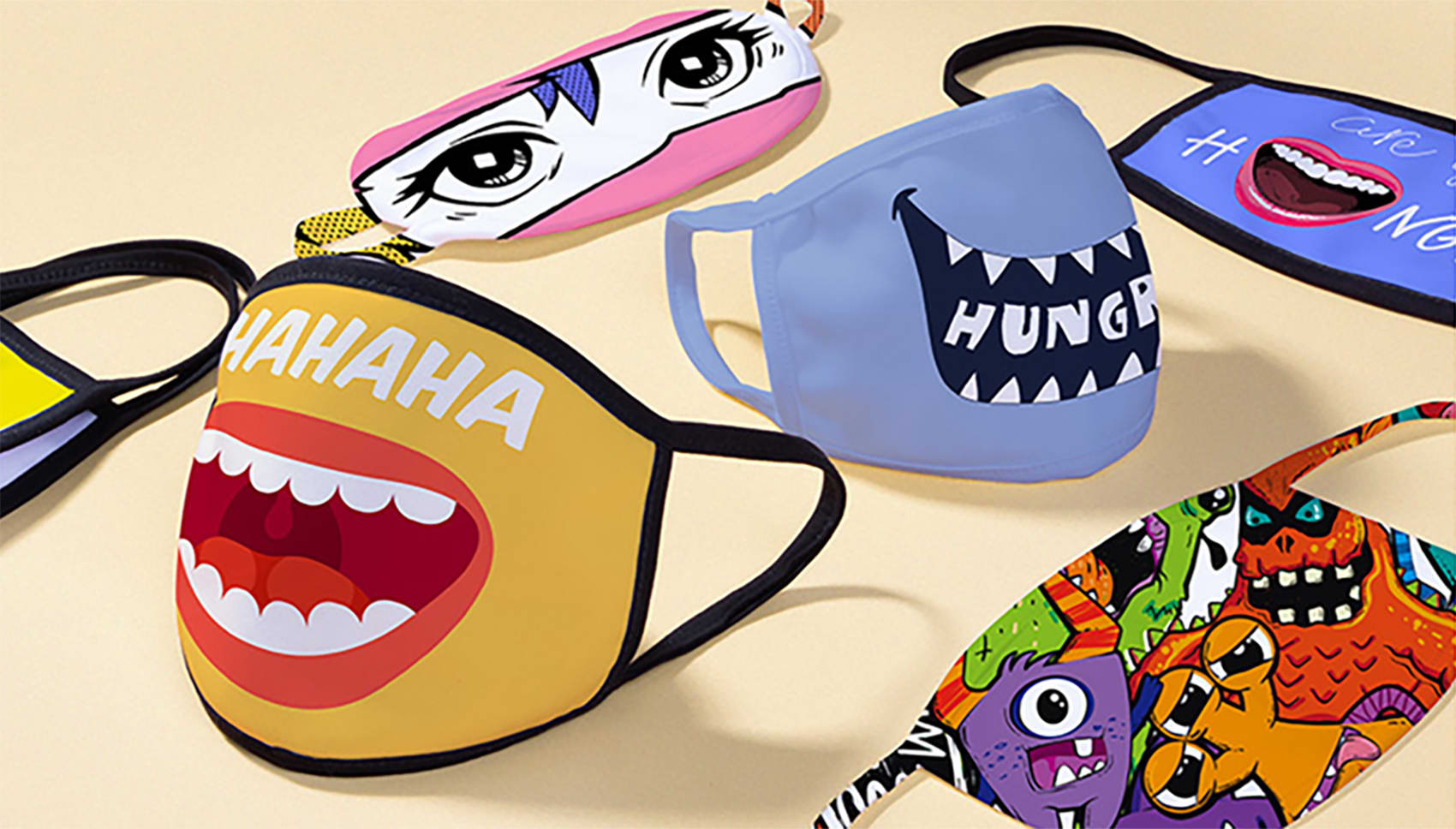 SYDNEY, Australia - April 23, 2020
Due to numerous customer requests, GJS is now stocking a selection of reusable, washable face masks. The masks are specifically designed for digital decoration with dye sublimation and can be used for a variety of applications.
Fully customisable, reusable and machine washable these face masks are ideal for a variety of uses from personal protective equipment (PPE) to gardening, sports, and general health and safety applications.
Reusable washable face mask with filter
Constructed from 100% polyester material, and designed especially for dye sublimation decoration these masks also include an internal side pocket to insert a filter for added protection.
The insertable filters are made of activated carbon and a protective non-woven, melt-blown filter cloth, featuring a five-layer filtration system that is specifically designed to keep away a range of airborne contaminants and are rated at PM2.5 certification.
Reusable washable face mask (no filter)
These three-layered face masks are constructed from 100% polyester material designed especially for dye sublimation decoration and also include an internal layer of cotton fabric for additional protection.
The polyester earloops provide a comfortable and secure fit to the face with zero adjustment required whilst maintaining maximum comfort for long-term wear.
Shop Face Masks without Filters
Multifunction headscarves
Are you looking for an alternative product to traditional face masks that has post-pandemic potential? These multifunction headscarves have a variety of wearing styles from bandanas, beanies, face masks, neckerchiefs, scarves and sweatbands.
Made of 100% polyester microfiber for dye sublimation decoration, these head scarves are lightweight, breathable and quick-drying.
Shop Multifunction Headscarves
NB: Pre-orders are expected to arrive on or about the 15 May.
About GJS
GJS is Australia's premier provider of solutions and services for the textile, promotional products, custom photo gift, sign and display industries. With over 41 years' experience, GJS supplies everything needed to start and operate a successful printing business including equipment, consumables, training and support. Headquartered in Revesby, NSW, and with additional teams located in Victoria and Queensland, GJS serves customers throughout Australia, New Zealand, and the Pacific Islands. For more information visit: gjs.co. GJS and the GJS logo are trademarks or registered trademarks of GJS. Other names are trademarks of their respective owners.