Selecting suitable squeegees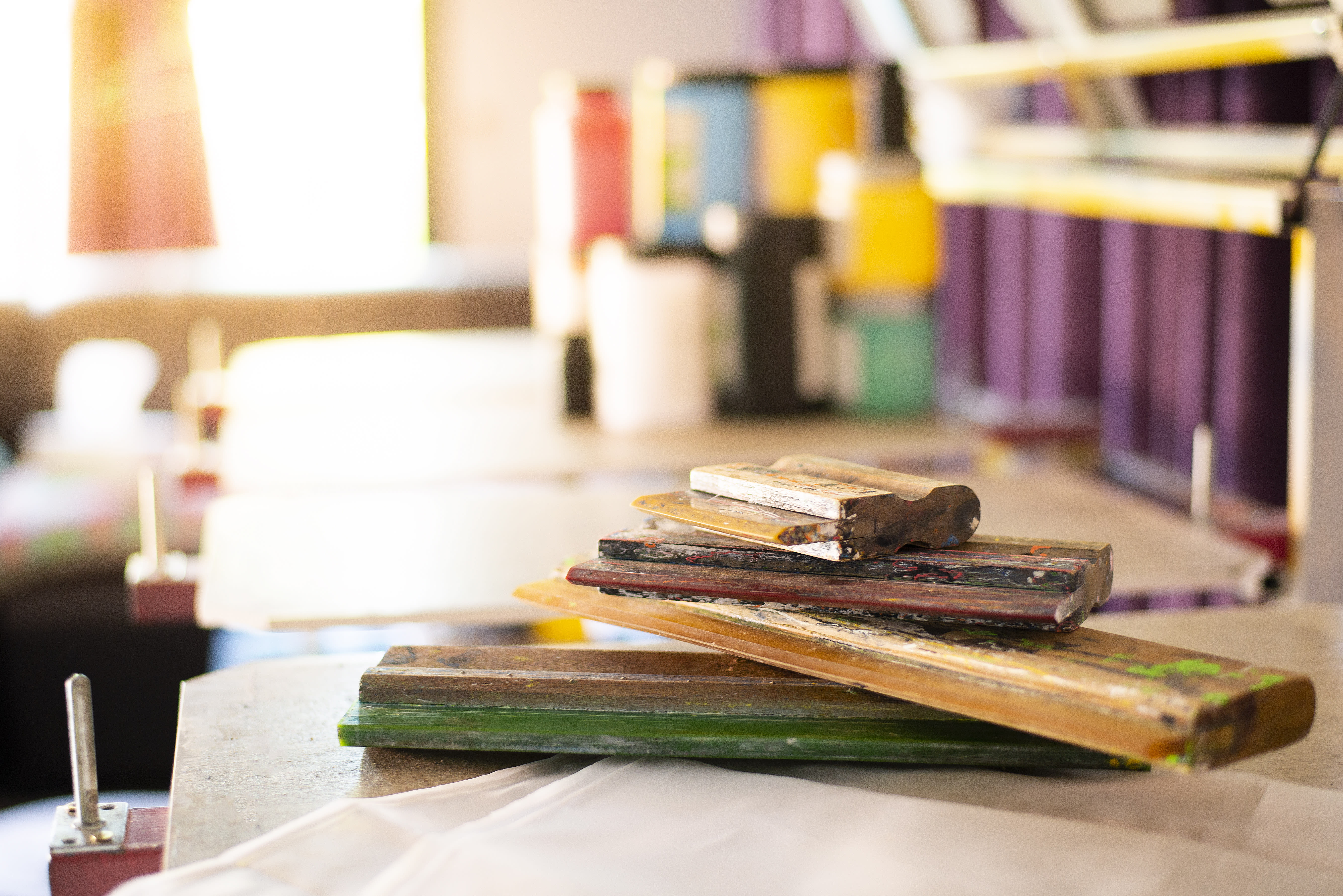 SYDNEY, Australia - August 20, 2019
Selecting the most appropriate squeegee for your next screen printing job is a crucial choice that can make or break the quality of your finished job. Similarly, care and storage of your squeegees is important to ensure longevity and quality prints for your customers.
Squeegee Hardness
If you are printing on rough-textured surfaces with an open design without much detail and need to get plenty of ink deposit coverage between threads and fibres, you'll need a soft squeegee that can flex easily into the valley crevices and deposit the required amount of ink.
However, if you are screen printing onto a 100% cotton t-shirt and the design is a detailed company logo or a corflute real estate sign, then a medium Shore squeegee will do the trick. It will be flexible enough, but also offer the correct stiffness to give an even deposit of ink. In most cases, you'll find that a medium Shore hardness squeegee will be a good all-rounder for most jobs.
A hard squeegee will push through a smaller deposit of ink and ensure any fine details of the image print clearly. If you are printing onto hard surfaces, there's no absorption, therefore a thinner deposit of ink is best, not only for a sharp clear image but also to save on ink consumption. Remember, the more prints per litre of ink—the better for your business.
Squeegee manufacturers generally colour code their different squeegees according to Shore hardness.
Example below:
Red: Soft 60-65 Shore
Green: Medium 70-75 Shore
Blue: Hard 80-85 Shore
Squeegee quality
A sharp imperfection free squeegee edge with allow a controlled ink deposit to flow through the mesh and stencil onto the material to give a sharp clean image.
A rounded, worn, or blunt-edge squeegee, generally pushes more ink through the mesh, causing smudges from too much ink being deposited.
Care and storage
Careless storage and handling of squeegees can result in 'nicks' and rough edges along the lead edge, which can then result in your prints having streaks. A damaged squeegee can also result in smearing and irregular ink deposits.
Have a designated area for storage, like a shadow board, highly visible making for easy selection when starting a new run is beneficial.
Squeegees should always be cleaned well after each use, leaving any inks on them, especially solvent-based inks, will cause premature ageing. Keep in mind that squeegees absorb solvent and swell, but left overnight the solvent will disburse and the squeegee swelling will abate.
Lastly, always remember that if you have any questions about squeegee selection and care, or any other query relating to screen printing, you can reach out to the team here via: help@gjs.co
About the Author
Stephen is our Screen Services guru and has been with GJS since 2010. He has had a long career in the screen printing and signage industry and his claim to fame is having "printed on just about every conceivable type of material around - with success!"
About GJS
GJS is Australia's premier provider of solutions and services for the textile, promotional products, custom photo gift, sign and display industries. With over 41 years' experience, GJS supplies everything needed to start and operate a successful printing business including equipment, consumables, training and support. Headquartered in Revesby, NSW, and with additional teams located in Victoria and Queensland, GJS serves customers throughout Australia, New Zealand, and the Pacific Islands. For more information visit: gjs.co. GJS and the GJS logo are trademarks or registered trademarks of GJS. Other names are trademarks of their respective owners.