ChromaLuxe exterior products now available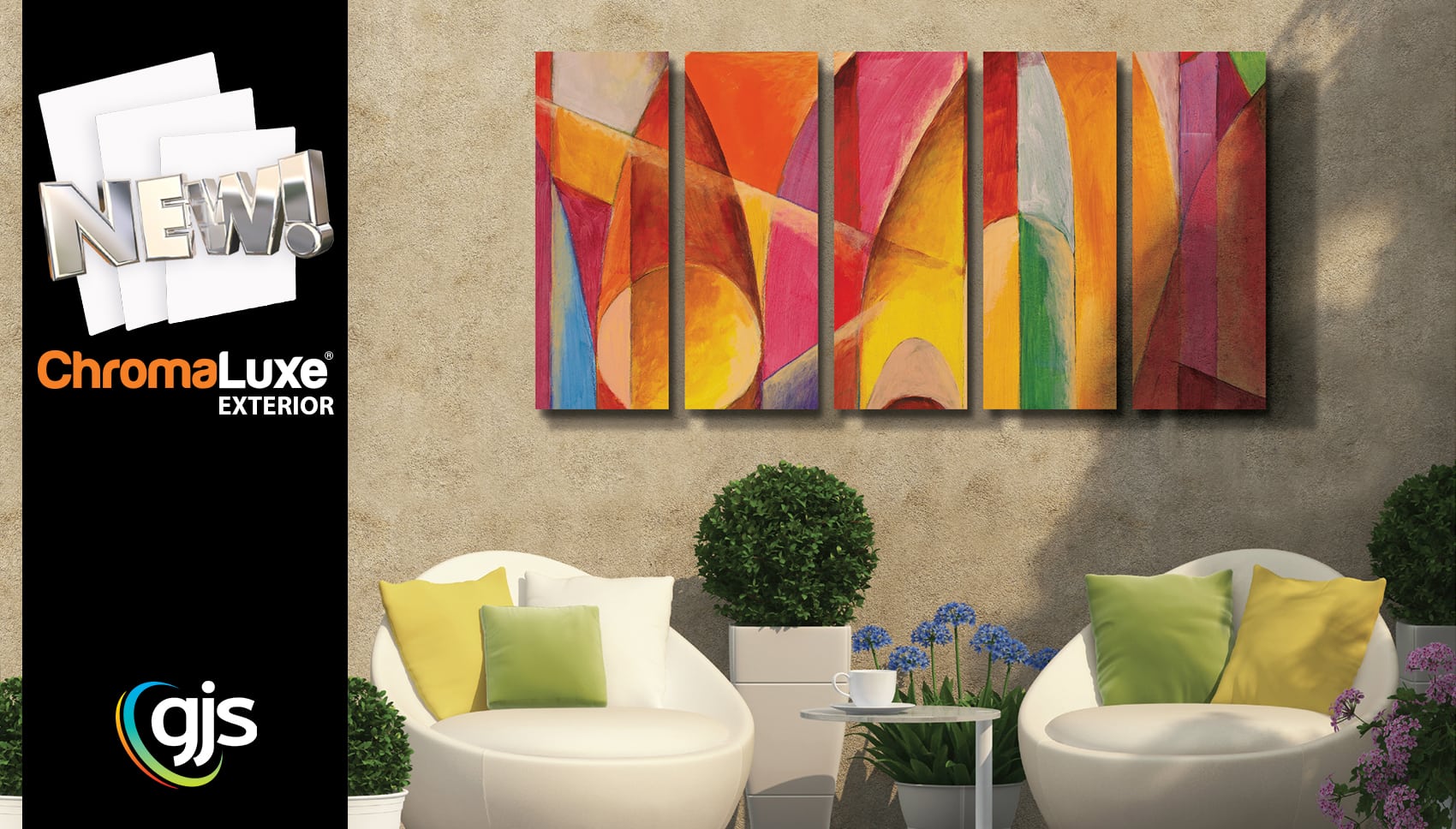 SYDNEY, Australia - January 10, 2019
Take your dye sublimation and digital decoration to the great outdoors with panels and products that can be displayed in direct sunlight and are resistant to the harshest of environmental conditions.
GJS today announced the availability of new high-definition ChromaLuxe aluminium dye sublimation products that are suitable for exterior use. These new products give digital decorators and creators the ability to produce dye sublimation designs and products that can be used outdoors and in direct sunlight for the first time.
The new UV-resistant gloss finish provides the same dynamic image quality as traditional ChromaLuxe panels, is equally easy to clean and resistant to graffiti, scratches and chemicals.
"A previous limitation of dye sublimation was the inability to create and use designs outside and especially in direct sunlight," said Greg Stone, Managing Director, GJS. "These new panels and products from ChromaLuxe solve this problem and have the potential to open up entire new markets for the dye sublimation market."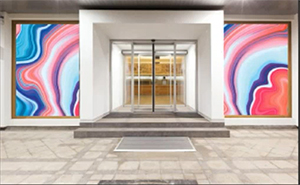 While photo reproduction is a favourite application, ChromaLuxe exterior products can also be used for branded logo work, directional and informational signage, wayfinding signs, menu boards, cabinetry, wall coverings and many more applications including:
Hotels
Printers can now create vibrant wall décor for hotels that is multi-functional, serving as an outdoor option or indoors into direct sunlight. Perfect for open lobbies and entryways, or outdoor restaurants and gathering spaces.
Corporate settings
ChromaLuxe exterior is perfect for corporate branding, works of art or inspiring photography inside and outside the office setting.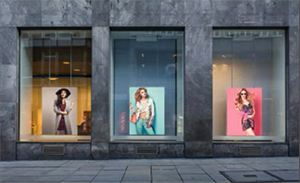 Completely customisable, add logos to vibrant imagery or simply display high-quality wall décor anywhere in the office.
High-end retail
With a sleek and modern look, create stunning branded environments that can be displayed either outdoors or directly in windows and that match a brand's luxury and exclusivity.
Directional/wayfinding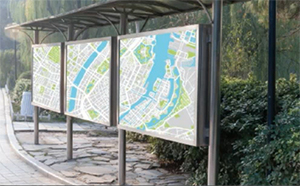 Thanks to its extreme durability, ChromaLuxe exterior products can be used for directional signage that will hold up to wind, weather and other elements. Thoroughly tested for fade, abrasion and impact resistance, the print surface stands up to the most exacting environmental conditions.
Display/POP
In addition to exceptional image quality, ChromaLuxe exterior is also a perfect fit for point-of-purchase and display messaging including outdoor restaurants, cafes and other businesses.
"We've already seen some incredible examples of the versatility of this product around the globe, so we're excited to see what our customers will create with it," Greg added.
ChromaLuxe exterior products are available now from GJS in a variety of sizes to serve the signage, display and outdoor photography markets.
About GJS
GJS is Australia's premier provider of solutions and services for the textile, promotional products, custom photo gift, sign and display industries. With over 41 years' experience, GJS supplies everything needed to start and operate a successful printing business including equipment, consumables, training and support. Headquartered in Revesby, NSW, and with additional teams located in Victoria and Queensland, GJS serves customers throughout Australia, New Zealand, and the Pacific Islands. For more information visit: gjs.co. GJS and the GJS logo are trademarks or registered trademarks of GJS. Other names are trademarks of their respective owners.