Buy now, pay later with Prospa Pay and GJS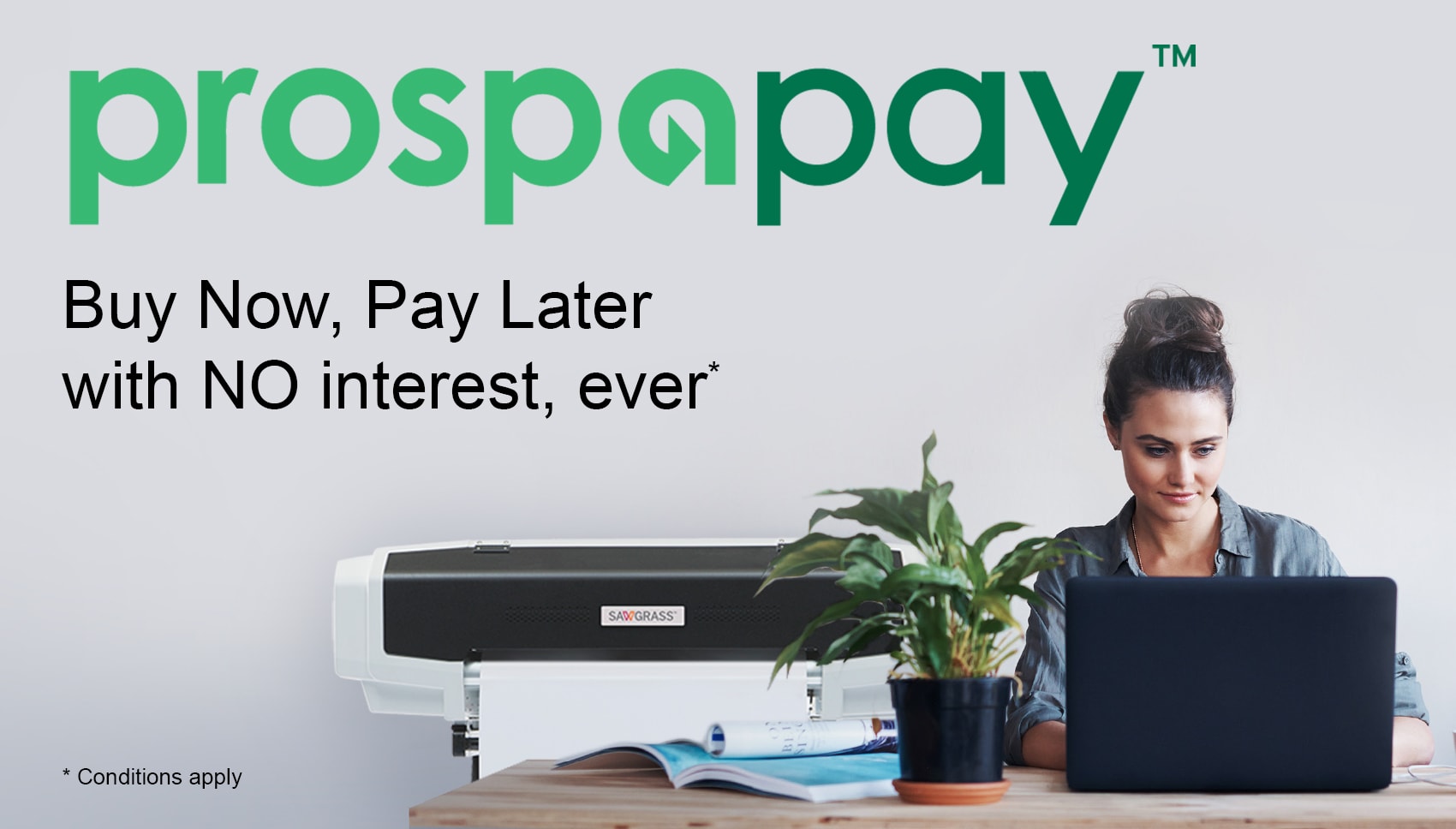 SYDNEY, Australia - November 15, 2018
We're partnering with Prospa Pay to give our creator community a new way to get the equipment they need now and pay it off over time.
Prospa Pay is a simple, alternative payment option created exclusively for small business owners just like you.
Unlike the small amounts you are able to spend on AfterPay and Zip Pay, with Prospa Pay you can purchase goods or services for your business valued between $500—$20,000 and pay for them in equal installments over a set period of time.
Prospa Pay offers a simple 0% interest payment plan with the flexibility of 3-month terms and no security required. Simple!

So why wait? Let Prospa Pay cover for that new printer or press purchase up front, and you can Prospa Pay your payments into easy-to-manage weekly amounts.
But hurry! This is a limited time partnership between GJS and Prospa Pay that must end on 21 December 2018.
*Weekly payments include set-up and service fee.
Want to get started?
Simply call 1300 706 983. It just takes a few moments to apply and you can be approved and ready to shop within an hour.
Prospa Pay lines are open 9am to 5pm (AEST) Monday to Friday.
About GJS
GJS is Australia's premier provider of solutions and services for the textile, promotional products, custom photo gift, sign and display industries. With over 41 years' experience, GJS supplies everything needed to start and operate a successful printing business including equipment, consumables, training and support. Headquartered in Revesby, NSW, and with additional teams located in Victoria and Queensland, GJS serves customers throughout Australia, New Zealand, and the Pacific Islands. For more information visit: gjs.co. GJS and the GJS logo are trademarks or registered trademarks of GJS. Other names are trademarks of their respective owners.