New quick-access to printable product templates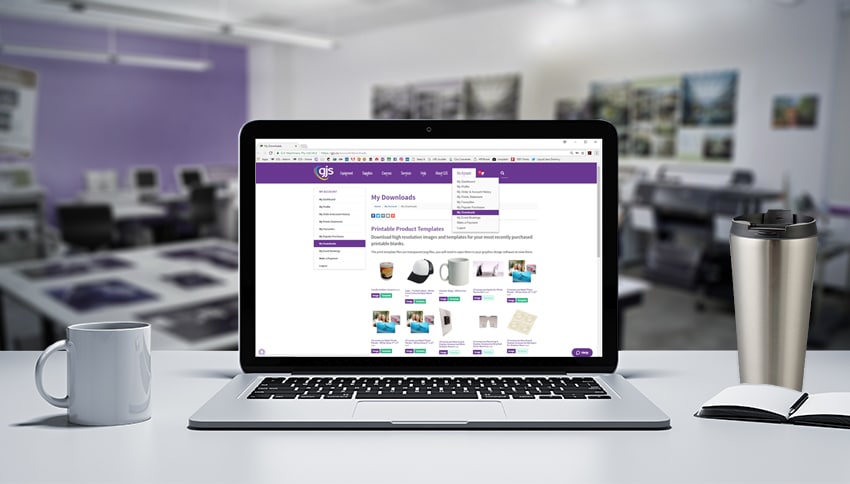 SYDNEY, Australia - March 5, 2018
If you've been dreaming of quick access to templates for the printable products that you've purchased from GJS then look no further than the new 'My Downloads' section that we've created especially for you.
To access your print-ready templates, simply login to your account and click on the 'My Account' drop-down menu and you'll find the new 'My Downloads' section. Here you'll see the products that you've purchased recently, and you'll be able to download the associated print templates PNG files that you can then open and manipulate in your graphics design software, create your artwork and print.
And to help you with your marketing efforts, many products now also include a high-res image that you can download and use on your website, on social media, in-store, or for your own printed brochures and other promotional material.
You're welcome :-)
About GJS
GJS is Australia's premier provider of solutions and services for the textile, promotional products, custom photo gift, sign and display industries. With over 41 years' experience, GJS supplies everything needed to start and operate a successful printing business including equipment, consumables, training and support. Headquartered in Revesby, NSW, and with additional teams located in Victoria and Queensland, GJS serves customers throughout Australia, New Zealand, and the Pacific Islands. For more information visit: gjs.co. GJS and the GJS logo are trademarks or registered trademarks of GJS. Other names are trademarks of their respective owners.